Master Member
RPF PREMIUM MEMBER
Ok here's the first pressure cast test. I think it came out too transparent with the glossy finish. But a dull finish to make it less transparent didn't make sense to me either because in some shots they do look very closely, so I tried adding pearl powder to make it a little more opaque. I think the blue flakes are a bit much, but the thin strands work well. The iridescent flakes I had reacted with the resin and turned white in castings so that wont work.
I'm going to try one in the rubber which comes out a little more cloudy yellow color and one without pressure casting and compare.
I think the swirl of blue dye on the front face got the right look from the shots as well.
Let me know what you think!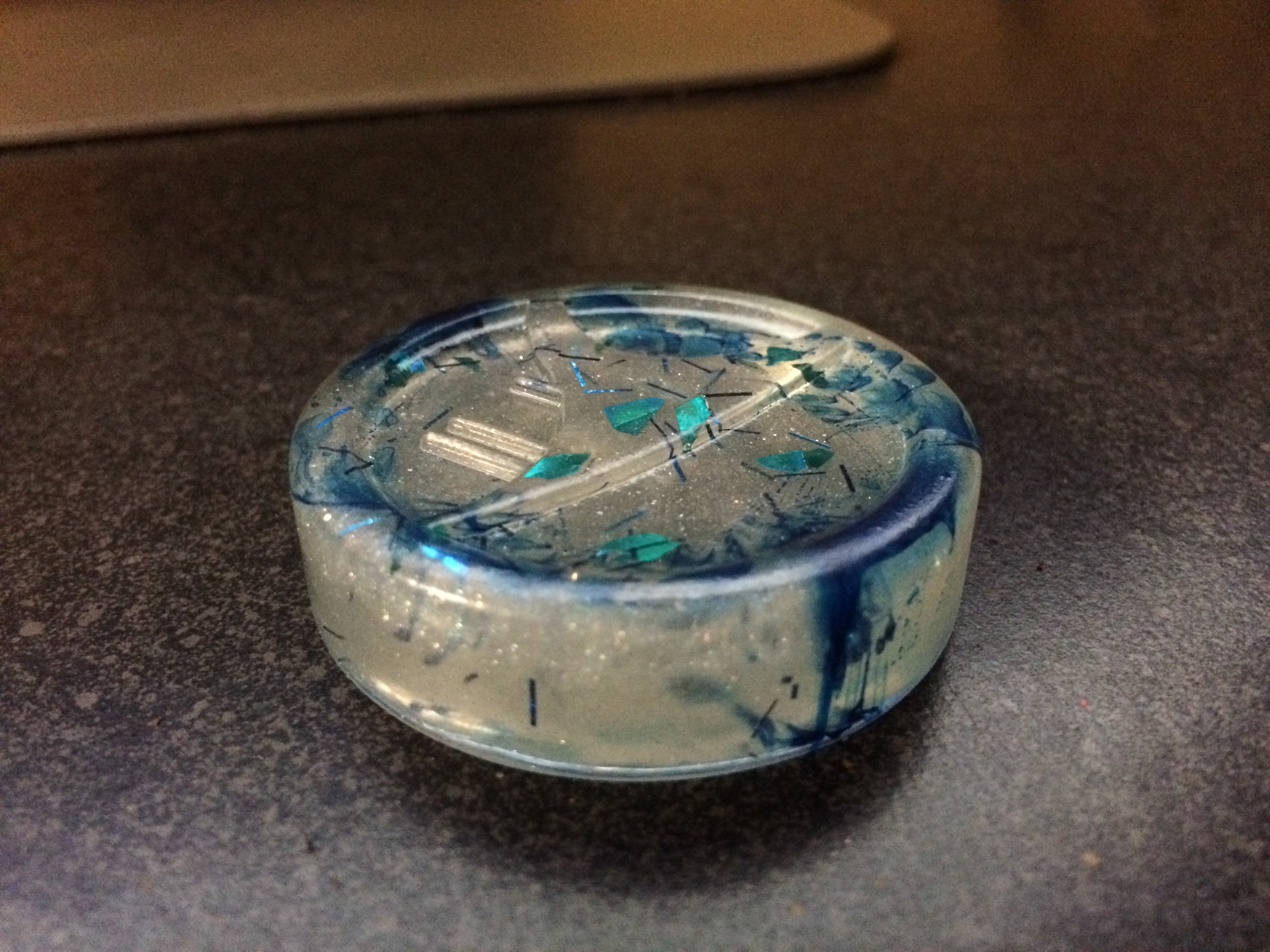 Last edited: