HEY YOU GUUUYS!
I'm back with my "every-two-weeks" update! :sick What can I say - job... blah... blah...
So, in the next few days you'll get another production diary, but today we'll jump a few years back first! As I mentioned a couple of times, next thing we film are the scenes set in the "
toilet set
". Its a small toilet from the Sushi bar, actually. If the Sushi bar is a gas station, we figured it should have a toilet. And since the station is not in use anymore, the toilet is a disgusting place, full of graffiti and used syringes.
So today I'll show you the set, and how we built it. It was originally built a couple of years ago for that other ambitious scifi project that turned into Slice of life. It has been standing half finished in my shed since then but now finally its time had come!
(sorry for bad quality of the pictures, I took them with an old phone back then) :darnkids
We used particleboards to build the walls.. They were relatively cheap, hard, and you can easily screw them all together..
The toilet is built in the same room where we filmed the car (the car was parked on the right side of the room). We glued thin paper to the insides of the set to simulate walls, and also installed usual stuff like windows, sink, mirror, etc.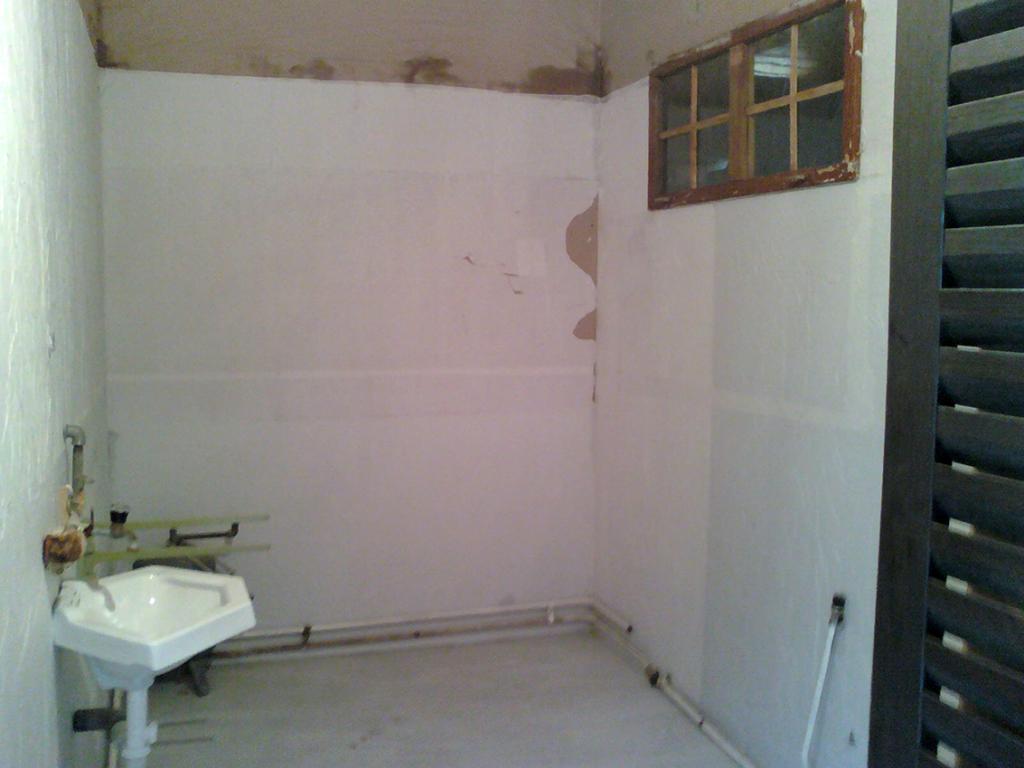 Here you can see a couple of years younger me (with a slightly shorter beard) painting the walls with -
mud
. Yeah, we wanted to dirty the walls and we figured, well let's just mix earth with water and we'll get a dirty browny moldy color FOR FREE!
It worked good, it instantly looked older and dirtier.
Here's the other side, with an actual toilet that I found on a huge garbage pile somewhere down the road (!)
I.. I don't know.. Did I wash the toilet with the miniwash or something? I can't remember.. I hope so.. :lol
Ok, so the toilet needed some personality.. My good friend Stipan who is a painter came and for a couple of days he was just vandalizing the whole set by himself.
He had a couple of spray cans and a couple of permanent markers and he was trying to reproduce a couple of years of graffiti and writings.
In the end there were many layers of graffiti on that wall and we felt that it gave it realism..
As I said, later we gave up on that project and it was left like that for a couple of years - just wasting space in my shed. Then we wrote the Slice script in a way that we could use the existing set.
The other day we did a small lighting test to see how the set actually looks when properly lit. Our friend who plays the cop was also here so he was a stand in ( without a costume or anything, he just grabbed a helmet).
Introducing our police officer - Ivica aka. Dragonrage: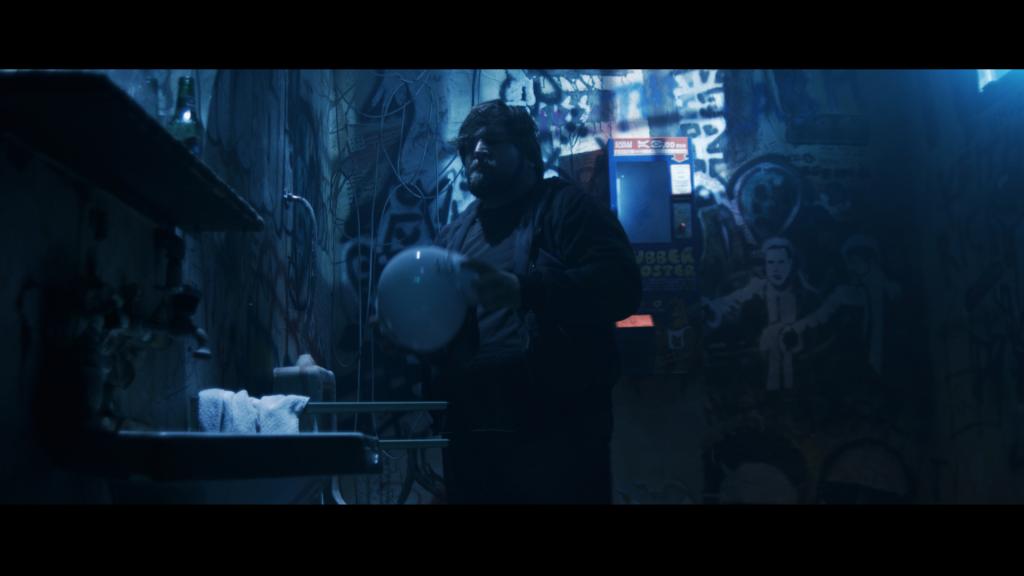 Overall we are satisfied with the look, but we feel that the background is too busy so we are currently making some modifications. For example we realized that we haven't written not ONE Asian symbol on the walls, which is of course - unforgivable.
So that's it.. These days the set is getting a paintover + some other set design changes, but more about that in the next production diary!
See you soon! :cheers(not in two weeks)
Last edited: