Member
RPF PREMIUM MEMBER
With all the custom shops out there now, is there a definitive replica for Mjolnirs? I would love to get a metal, weighty one.

Seems like the ones on ebay and etsy are all kind of cattoys ones modified.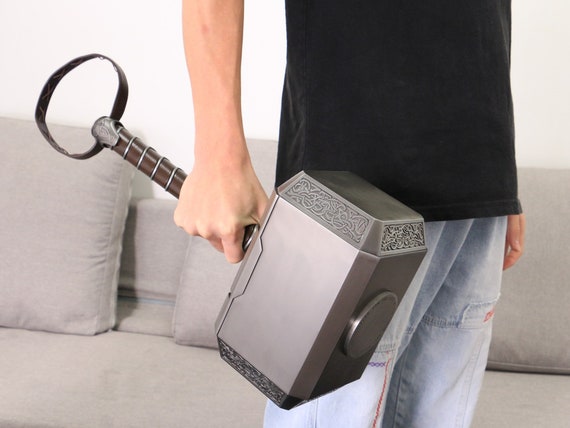 As some customers reported that the electroplating color on the surface of Thor Hammer was too dark, so now we use the polishing process instead of the original electroplating coating, so that the surface of the hammer shows a metallic luster, while retaining some stains to show a battle-damaged

www.etsy.com
I think this one is slightly undersized, but closer in detail than a lot of the cattoys look-alikes out there.