Well-Known Member
RPF PREMIUM MEMBER
And here is my finished jacket. I got these pictures taken in natural light on a bright overcast day- good light for seeing all the details, no hot spots or shadows. I'm wearing a Gildan Ultra Cotton T-shirt in color pistachio for reference (that seems to be the most popular choice for the crew T's). I didn't correct the color of the pictures.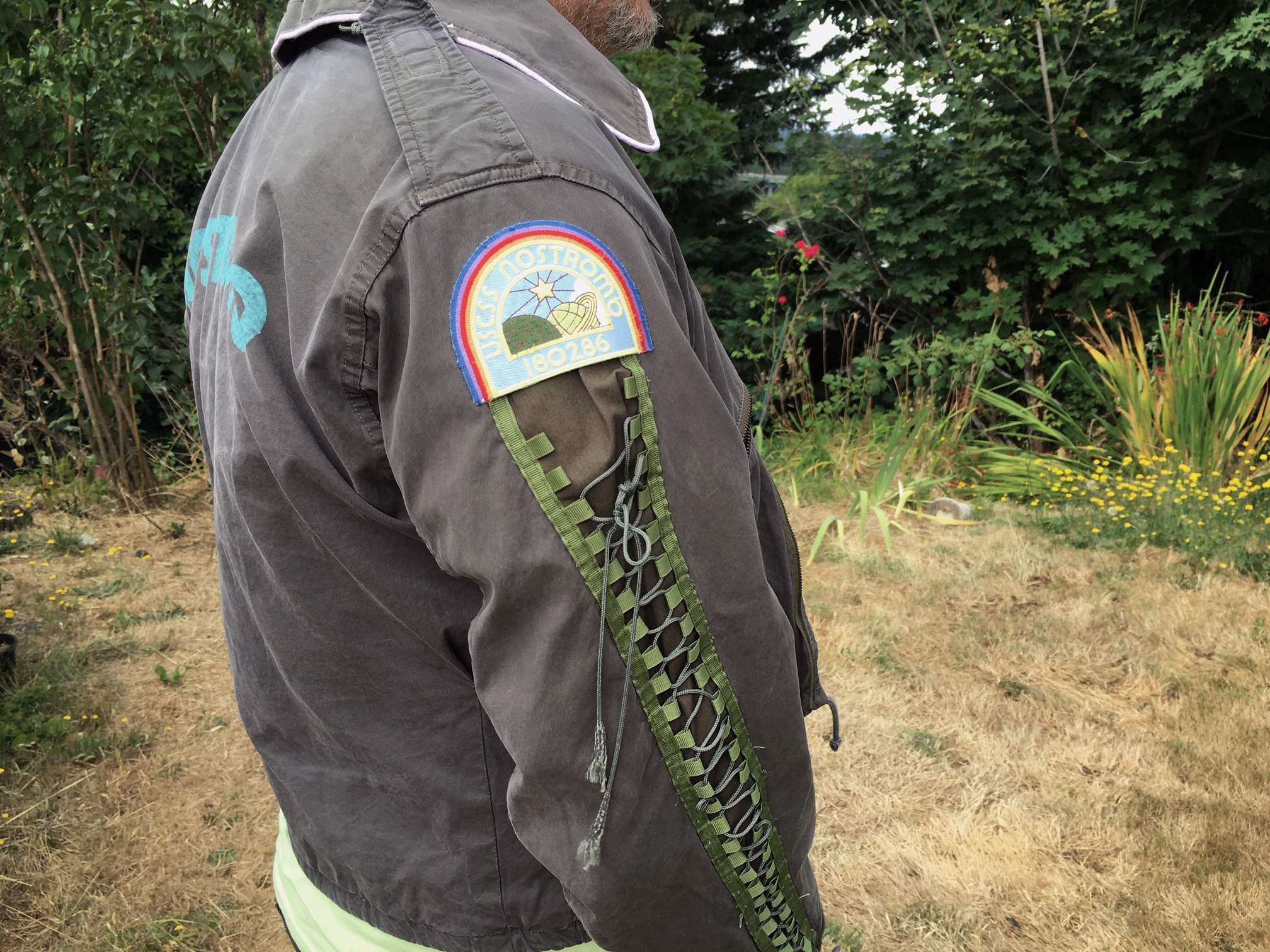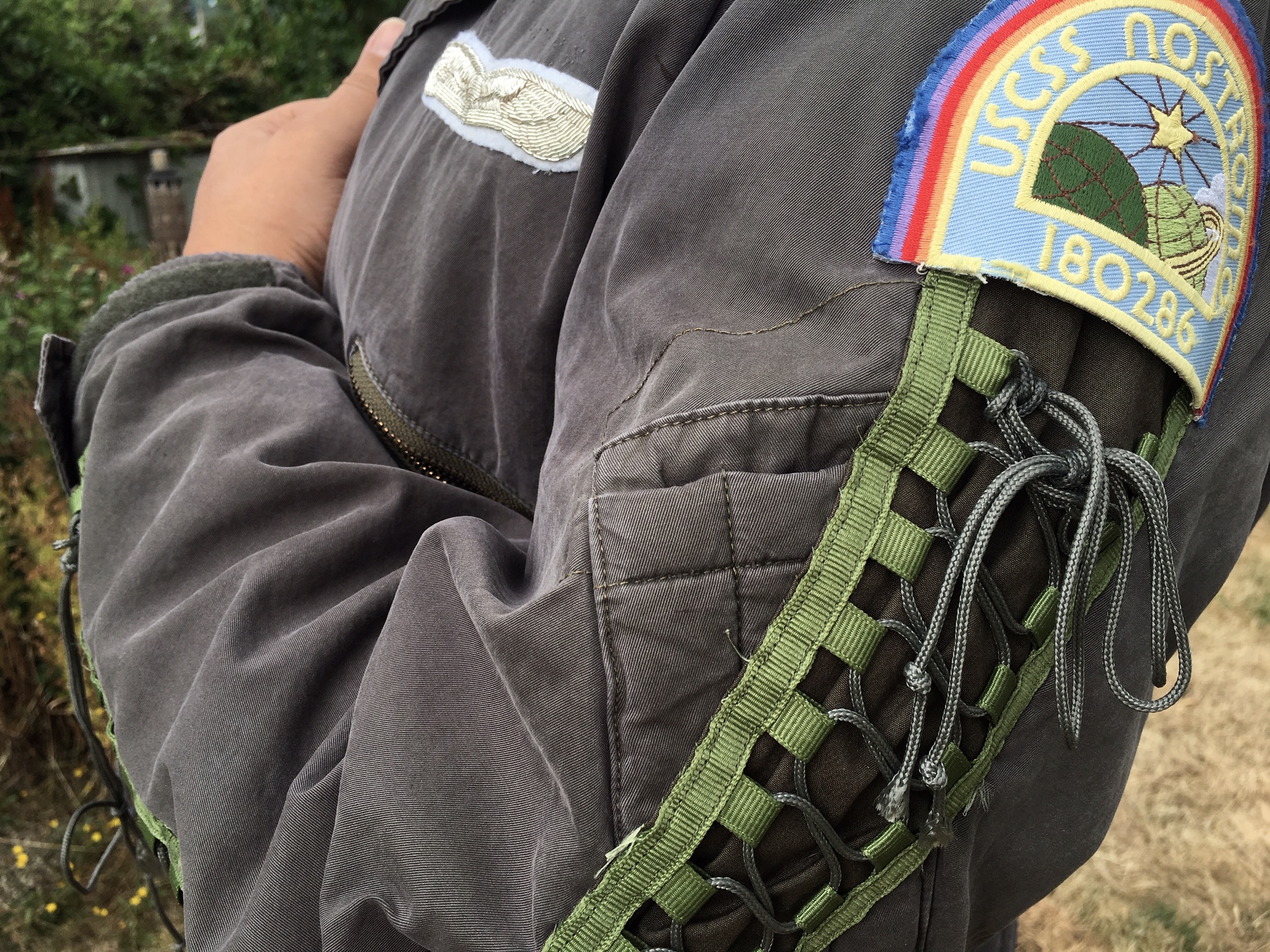 The cording for the compression laces is from Paracord Planet, type #95, color foliage:
Foliage - 95 Paracord
The laces on Kane's jacket seem sloppier than the laces on Dallas' jacket. They spread out towards the top as they tuck under the crew patch, so I tried to emulate this. Also seem to miss a few loops, so I copied that, too.
The panels were sewn on by hand with a whip stitch. That was a lot of work.
Once I got the laces tied up I put a drop of CA on all the knots to keep 'em in place.
I thought about tucking the lace panels under the velcro at the wrist, but the reference picture showed them ending just above. I sewed the flange of the pink piping of the collar into the seam (not SA, but just looks better), but I left the end sort of ragged and loose.
Well, I very pleased with the whole project. I got a lot of inspiration and resources from the Replica Prop Forum. I hope these pics will be of use to other members. Thanks for looking!