Well-Known Member
RPF PREMIUM MEMBER
After watching the the many threads here covering the crew's costumes from Alien I decided to wade in and try to put together my own version of the Dallas/Kane jacket. Many thanks to all the members who shared their research and knowledge. I hope the info in this thread will be helpful to others.
I'm making an interpretation of Kane's jacket. His lacks the zipper/lace panels on the chest, so I thought that would be more do-able for now. Here is my number-one reference picture:

As is well known the jackets used were British RAF mkIII cold weather flight jackets, modified by the costume department. I got this one from a nice fella in the Chech Republic. It is heavily worn but in great condition, which is a real bonus for me. He thought it was size 7 or 8, but the tag was too faded to tell, so I crossed my fingers and bought it. Luckily it fits me perfectly, but I'm afraid I have little to contribute to the "what measurement is size 7?" discussion.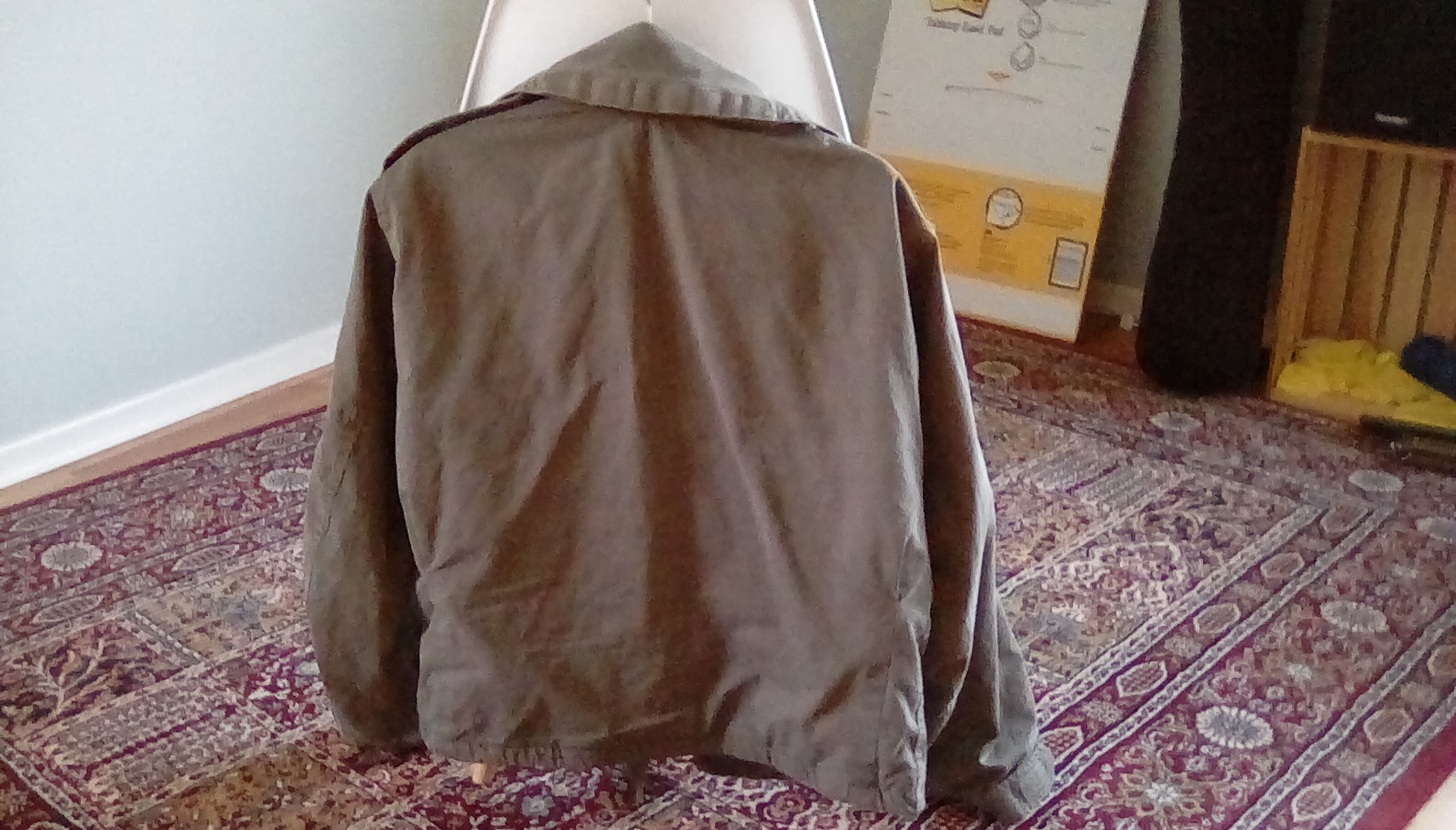 The jacket is one of the "green" variant, not the grey/lavender type, but is nicely faded. Next up- dye job.