Sr Member
Gone but not forgotten.
-- Everyone here will have their own opinion, but for me it always comes back to one movie and it was the first western I ever saw on the big screen when I was a kid. I'd caught pieces of the Sunday afternoon cowboy flicks while at my grandma's -- my grandfather would sit in his lazy chair glued to the set, but it wasn't until I saw The Outlaw Josey Wales did i become a fan.
Eastwood simply kicking ass and taking names. Some of the best one liners (You gonna pull those pistols or whistle dixie?) topped with those cool smooth barrel guns that sounded like cannons from hell. An old crazy indian sidekick and his habit of spitting tabacco on the forehead of the men his just killed. As Charlie Sheen would say- "What's not to love"?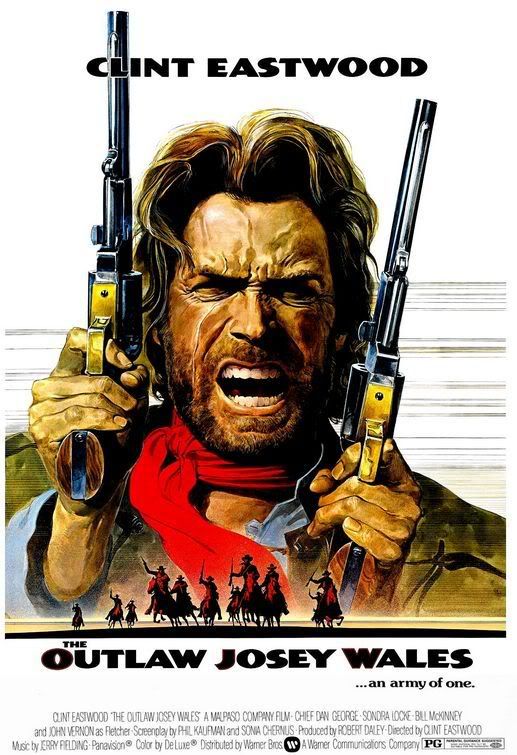 My grandfather and I went to see the movie three times together while in the theatre - he told me later in life it became one of his favorite movies because when he would catch it on tv it always reminded him of me when I was little. :love
So what's yours??