Thanks Joberg - yes, me too!
I've some new parts cooking in UV. I left them on their support for now so I don't damage them in handling before they're cured properly.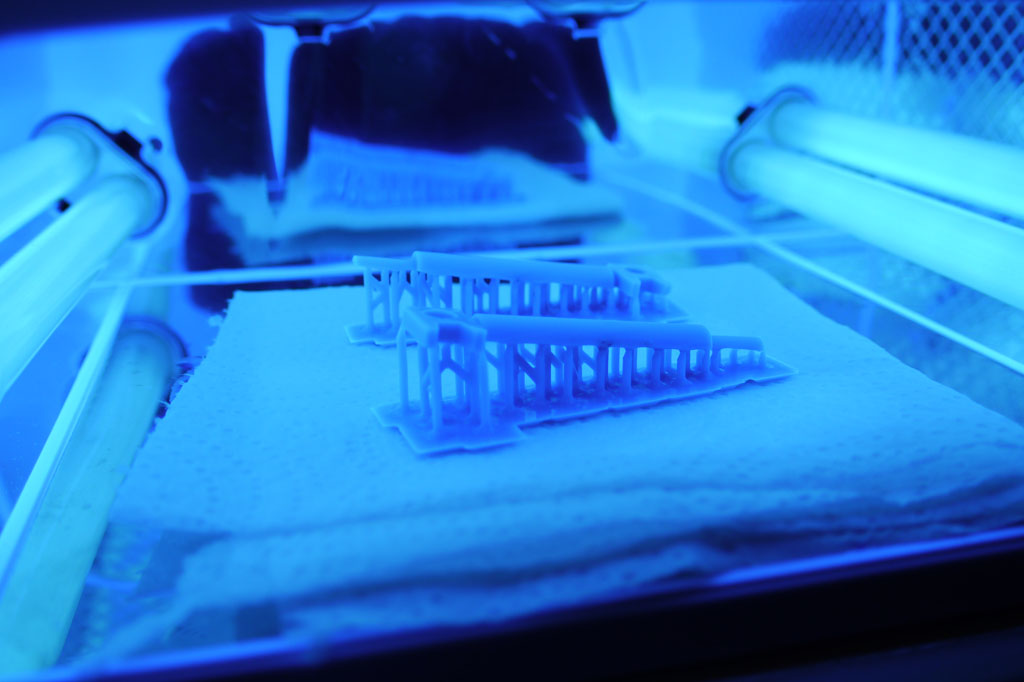 I took advantage of another round of resin printing and made a couple of copies of the Sentry Gun cases I previously printed in filament. These ones have a suggestion of contents and the lids snap on/off perfectly.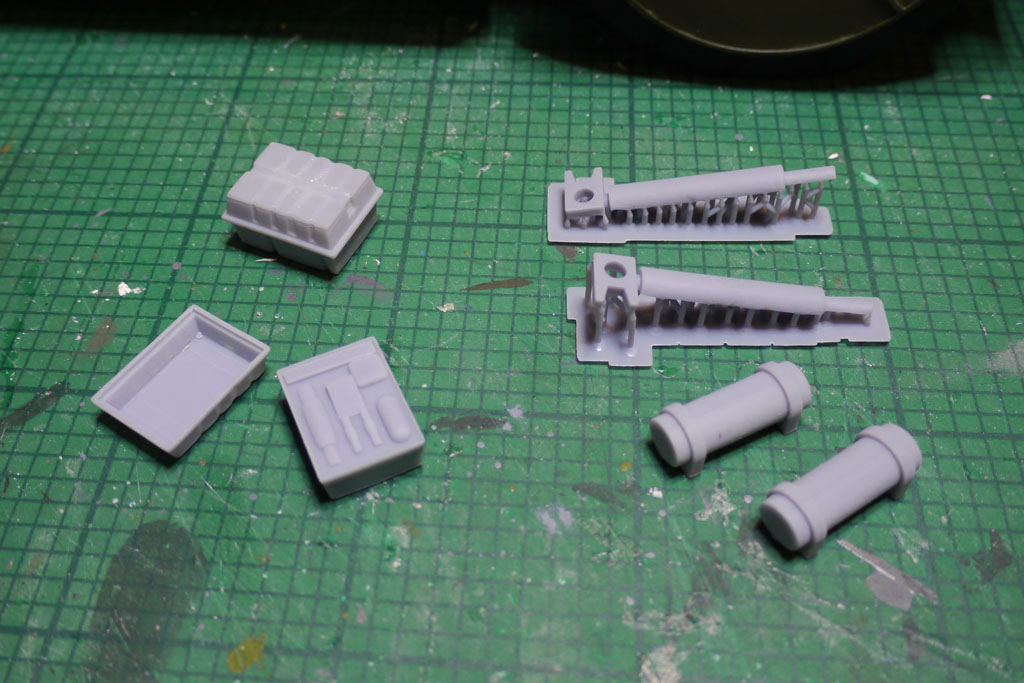 I'll be back to gluing styrene for a while now that I've got most bits printed.