Hello everyone,
Here is a little project that Tk-4261 and I have been working on for our daughters. We decided to make ewoks, rare to see them trooping at events unlike the jawas. My camera was MIA for awhile so this starts several stages into the build. I was going to sculpt an ewok face, but decided it would be easier to use found objects and modify. I will begin with the head and progress thru the rest. We used a halloween mask, felt cap from Michael's and foam knee pads to build the head. On my mask I applied oven bake clay, sculpted the nose and mouth, baked and then glued to mask.
here is a pic of the face with fur layed on top as a test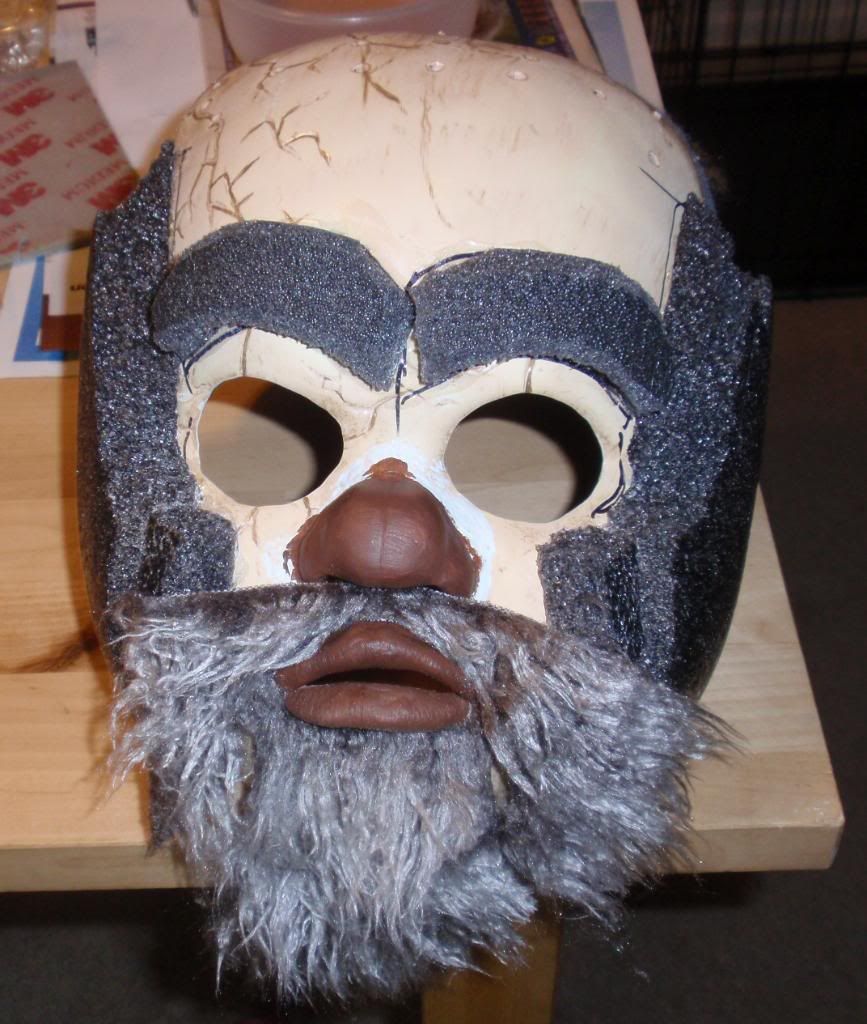 another angle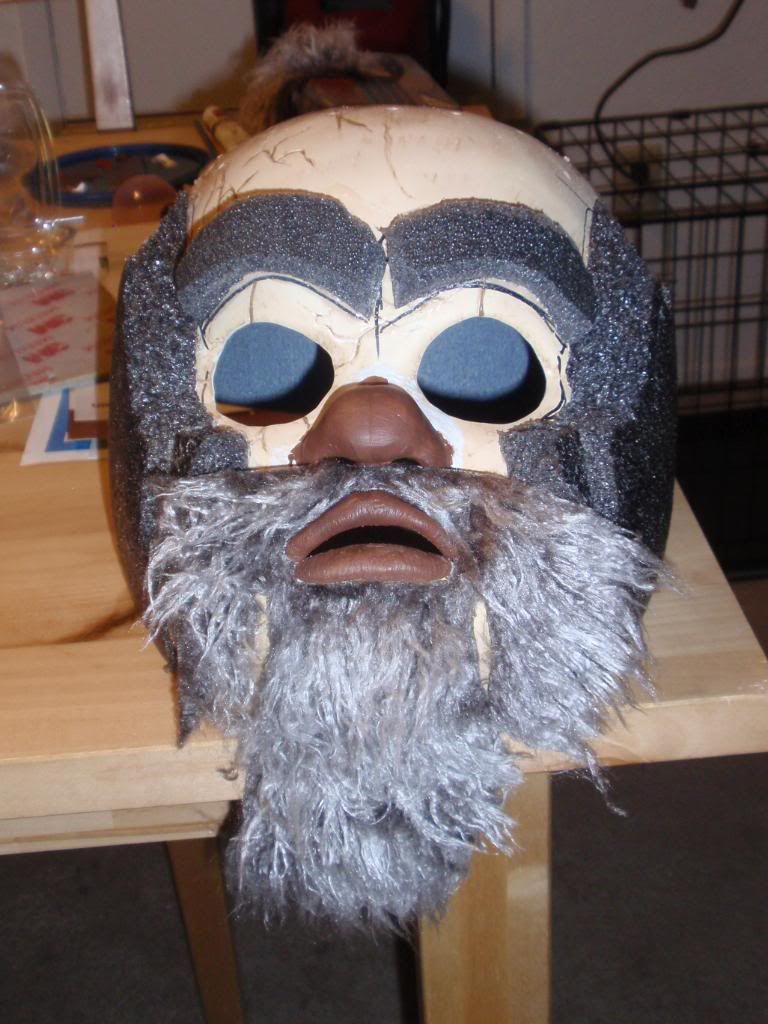 the ears are made with oven bake clay backed with craft foam and covered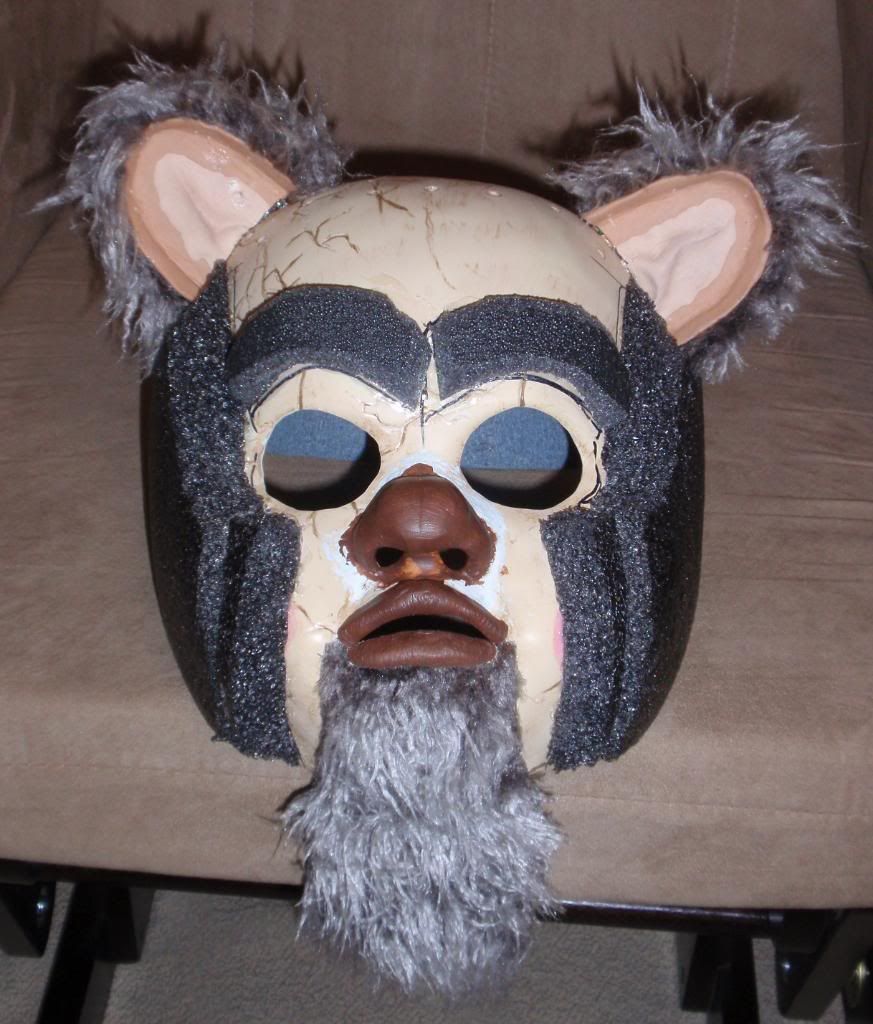 I used wicket's features as a guideline for my face
That is it for today.......