So, today I tinkered a little more. A workshop without proper walls, ceilings and heating is clearly not suitable for lingering there. But it was enough for a little test.
Well, the glue held up better this time. And I put a few strips of duct tape on. Not at the top because I'm still puzzling over how to do that with my toes.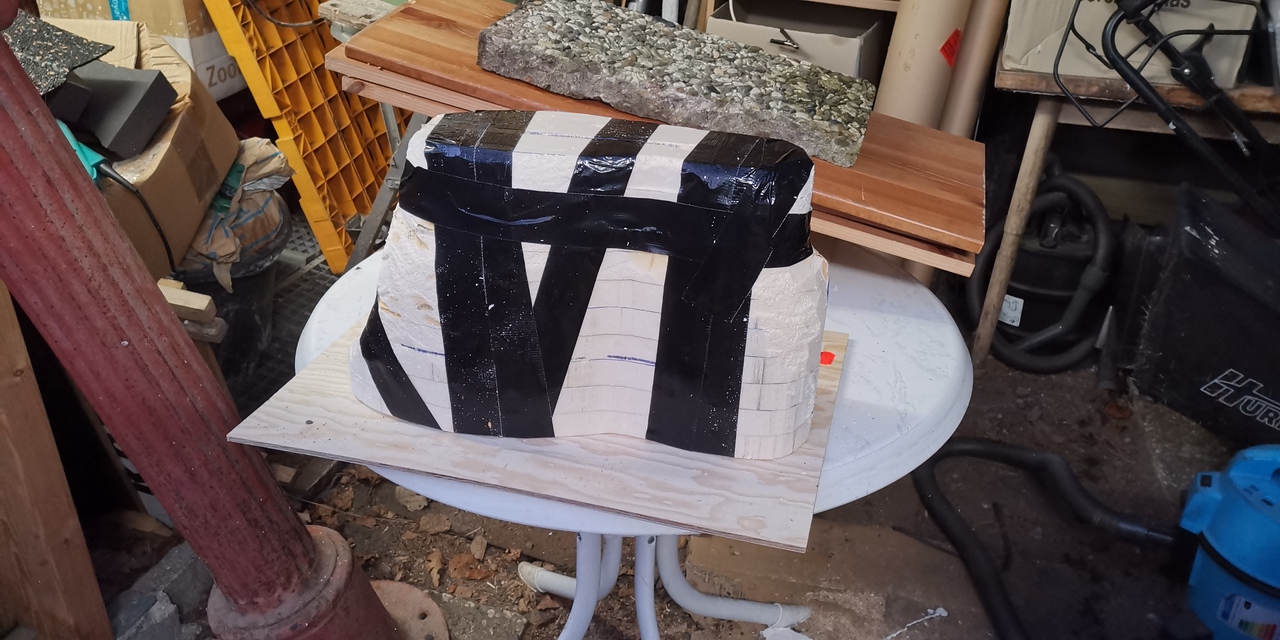 But I wanted to see how the basic feeling is. So I temporarily attached the boot. Getting dressed was easy, just slip in. They are very comfortable, even if I also think that the front part should be lifted slightly so as not to feel the pressure towards the front so much. Even standing on one leg is no problem, don't be afraid to tip over.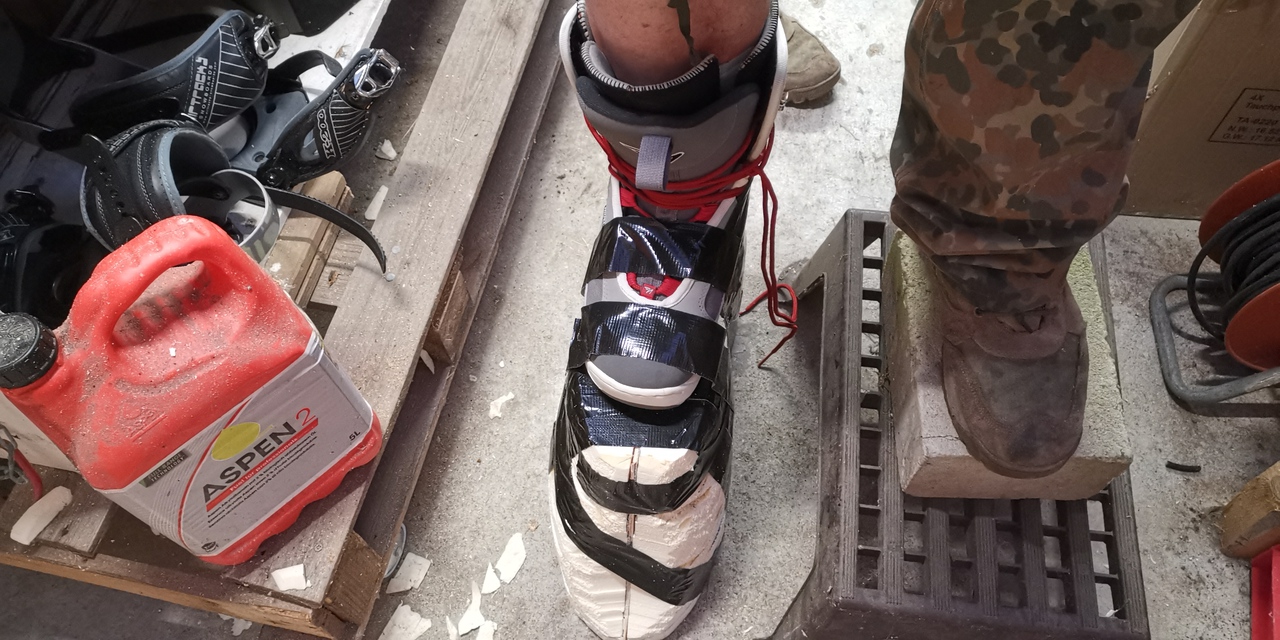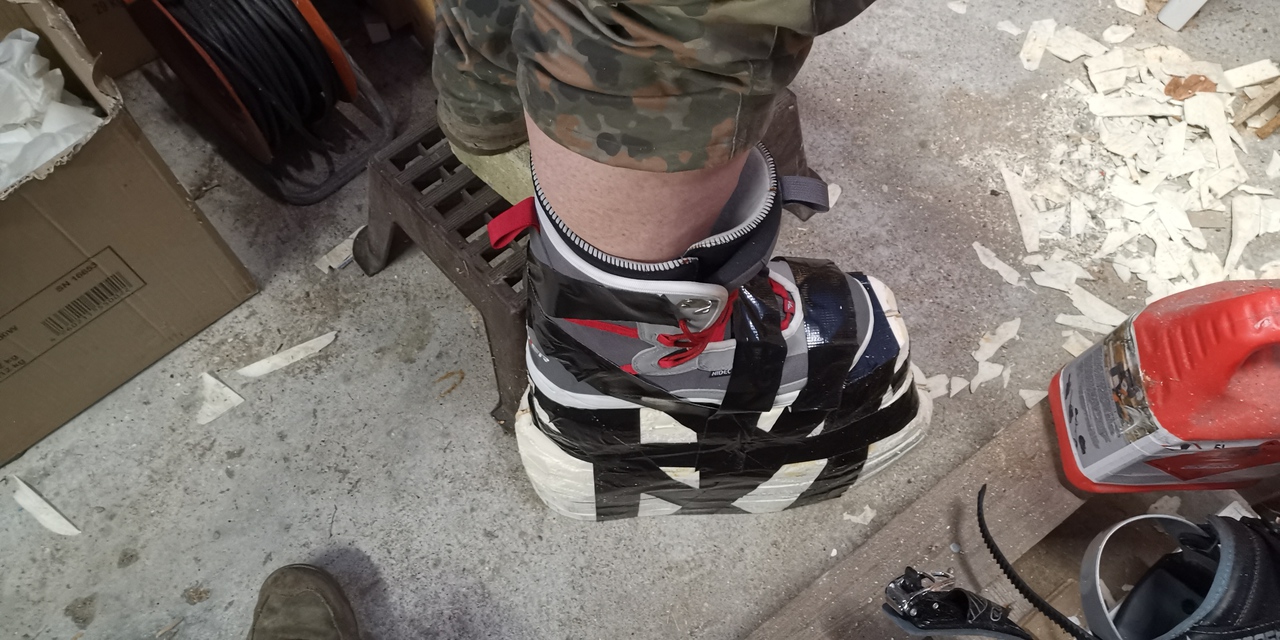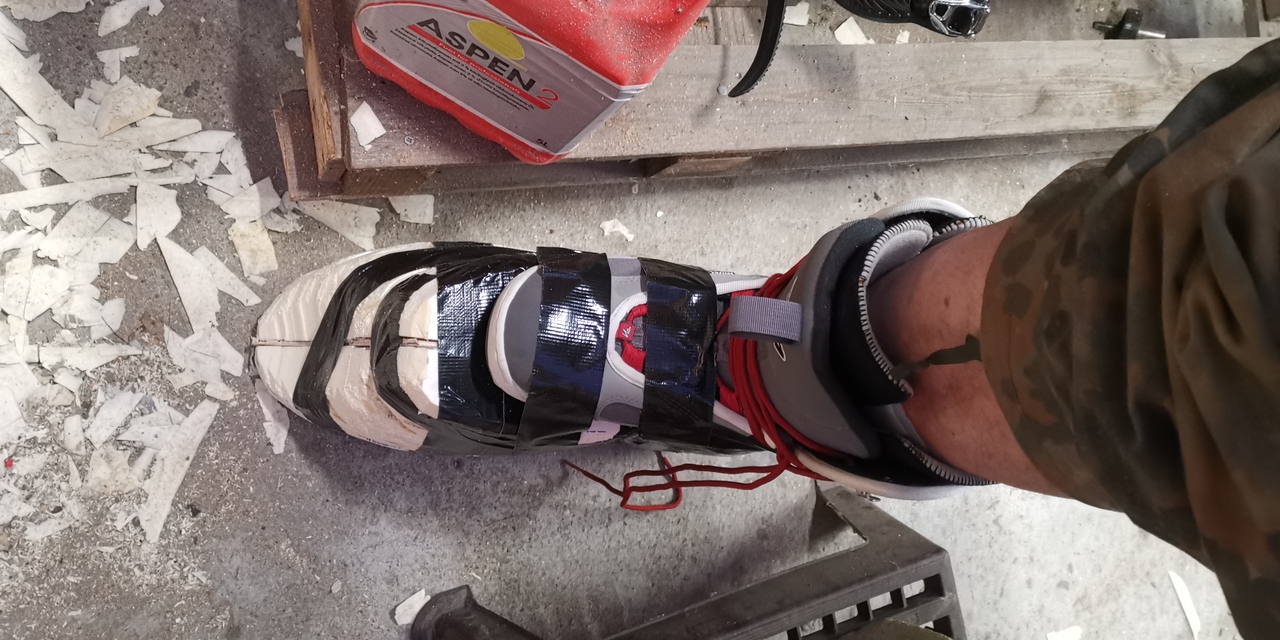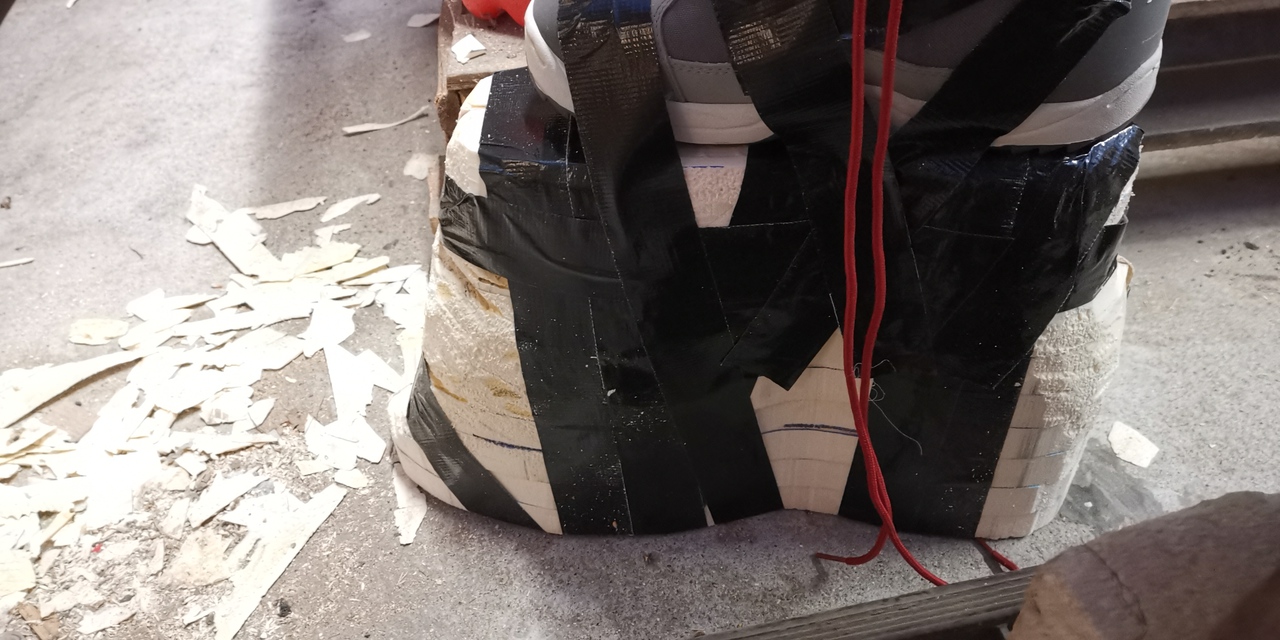 Taking off the boot was a bit more difficult. A second person would definitely be helpful. Or....
Option number 2. I put this bracket on it. Then putting on the shoes would be a lot easier. But what then raises the question: how to fasten?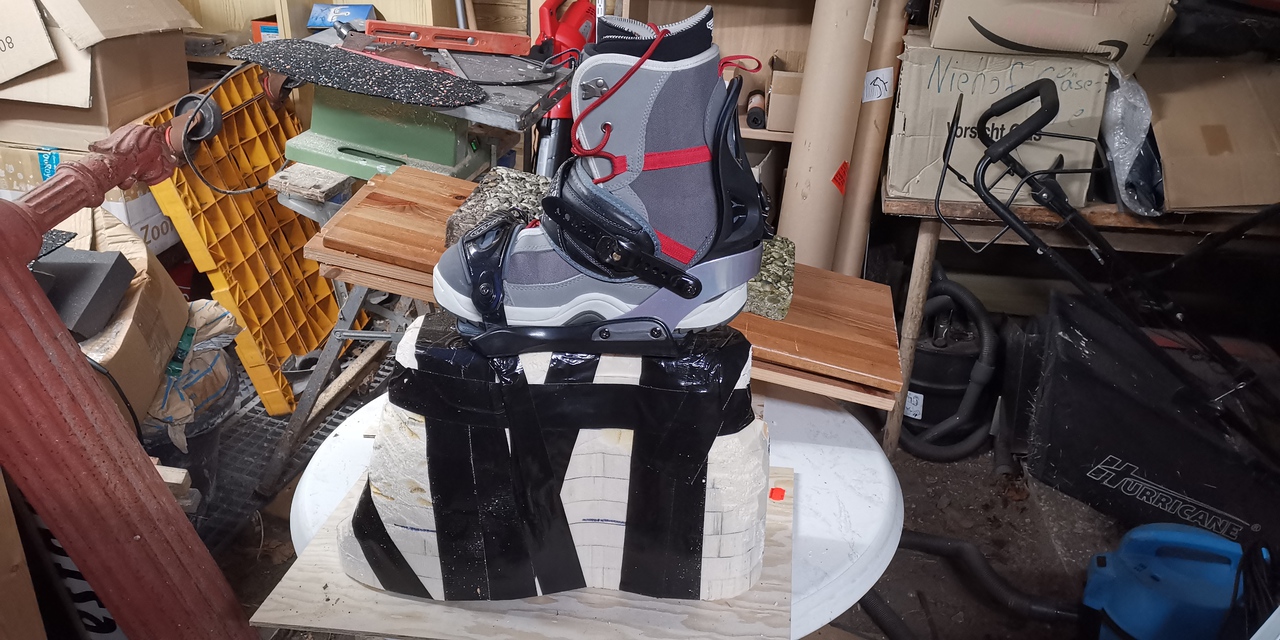 Screwing is not possible, since there is only foam. I would have to put a plate on top.
Hmmm, that's enough material for more nights to ponder.