so i have been wanting to do a project with my Noland helmet. I really liked the concept art and thought it would be cool to customize one to look more like the concept art.
also after having gotten a Termokk P1 bio, i thought to my self it has such nice lines that it would look good as a Noland.
First up is the Concept art Noland
i cut down the cheek area and removed the top cap. the plan is to have the neck guard be more fabric like instead of plates.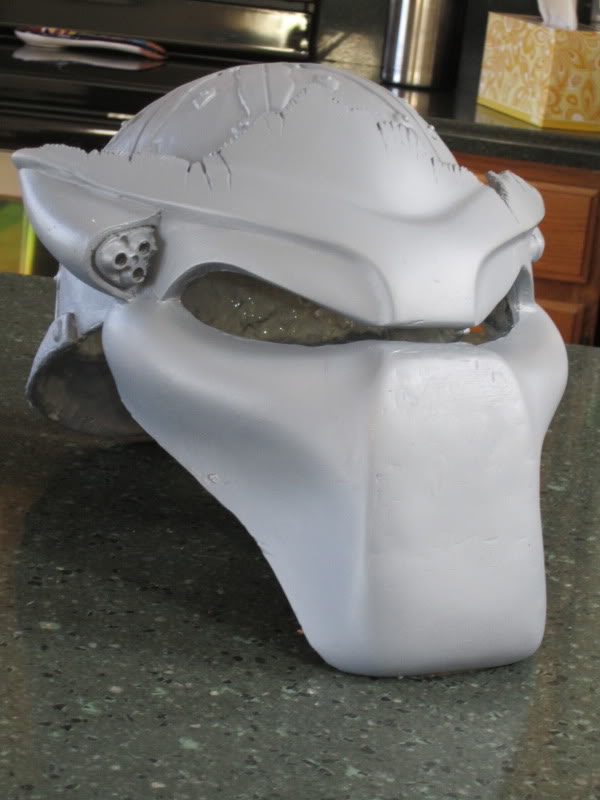 One Half my Samurai sculpt
and one half Termokk's P1
EQUALS