Sr Member
RPF PREMIUM MEMBER
I agree. I think the reason for this is that they have used for the film a not perfect replica of the Joyeuse. But if you want do make a replica of a replica it is IMHO always good to look at the original, too.
You're right, I already did, seeked for very high resolution pictures, like this, for carving reference, but only the handle, as it's far better than the prop sword, blade shape is very different.
Just remembered that the sword was in the Propstore auction, the measurements are all on here:

I already used these pictures as reference, as you can see in my first post, they just mention 100x20x2,5cm, problem is camera is using quite wide angle optic, the shapes are off and real blade shape is not easy to imagine.
I made a board model, with 16cm handle and 84cm blade, I think my pommel is a bit too small, I will make a 17cm handle and 83cm blade.
I asked a indian smith for price quote, I wanted to make a viking blade and asked him before, using antique crucible steel, or maybe modern folded steel, to match the historical steel, as the movie prop has quite a IX-X th design blade, the steel should be crucible steel, like the ulfberht swords, the joyeuse pommel is from IXth, so I should consider the blade to be the oldest part, made from crucible, and original pommel and later added guard and handle, would be good.
No sheat visible in the movie, I don't remember I will download and check.
Also I found the original sword, and the maker.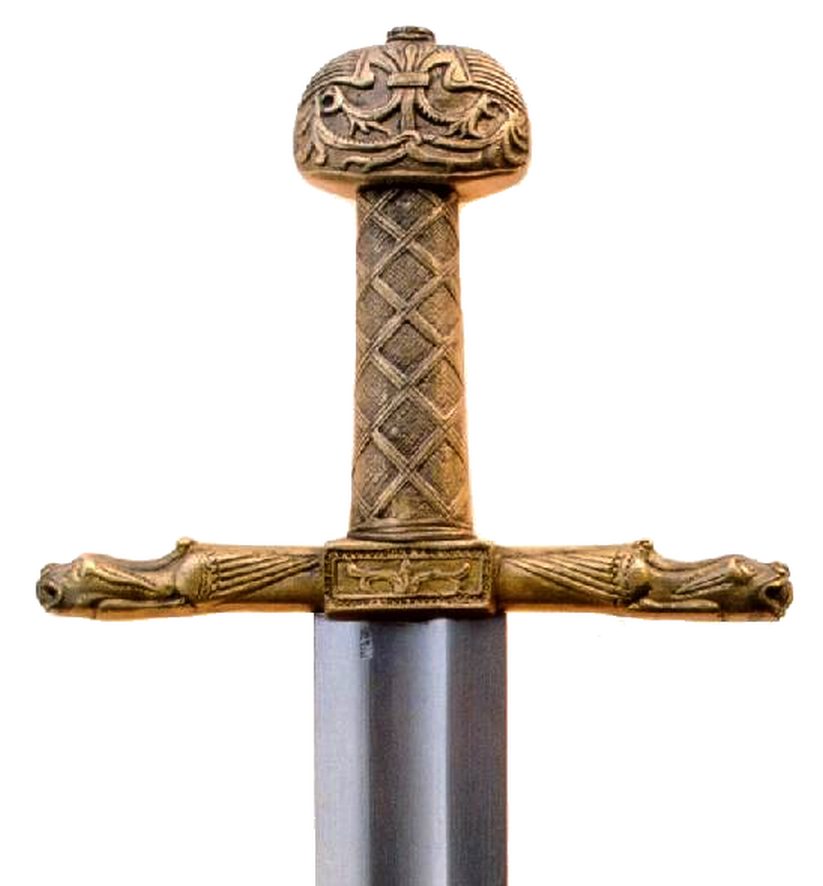 For now this is my indy-archeo display, idol, pen, fake graal but real antique mexican silver item, aha:
Last edited: