LOTS OF PICS FOLLOW!
Gave my Nostromo-esque ship's dining room a makeover to add some more depth to it (and a little bit more accuracy).
Don't know how dark your monitors may be (game is playable for me with its current darkness), but here is the actual darkness setting in-game when you first start out (a secondary objective in this level will be to find the terminal room and boot up emergency systems, which will then boost brightness a little bit more than shown).
It's recommended that this is played with the OpenGL 'Dark' or 'Doom' lighting mode.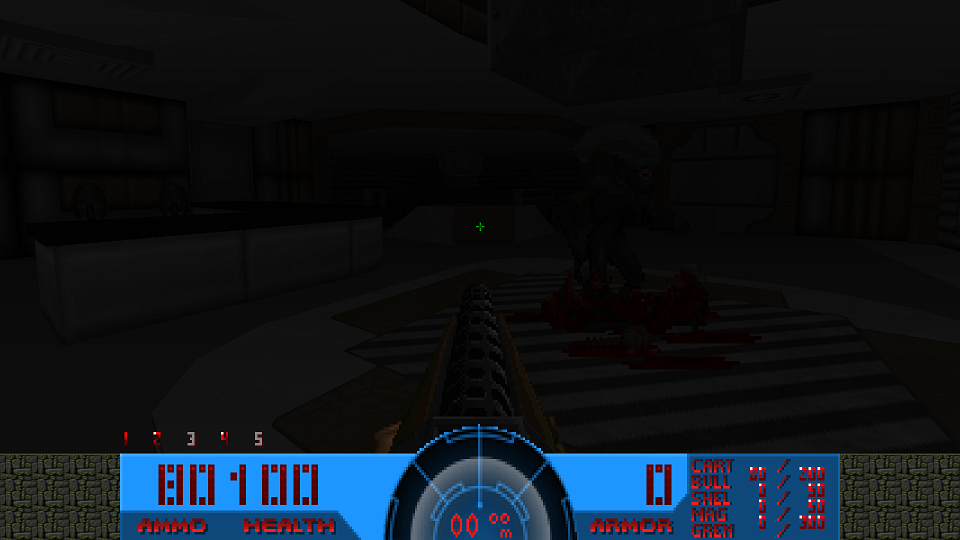 Here is the same picture (in fact a group of pics) temporarily played in a brighter OpenGL mode just to show more of the map...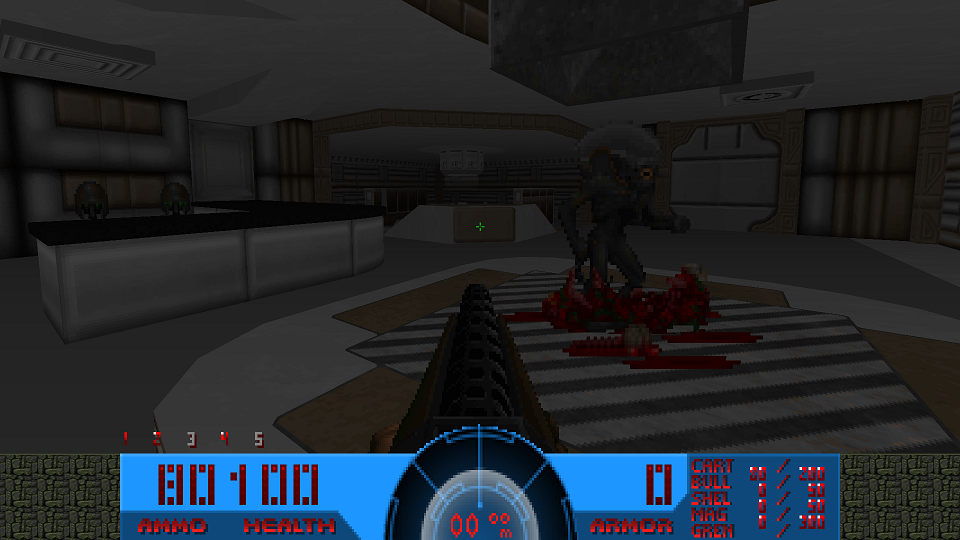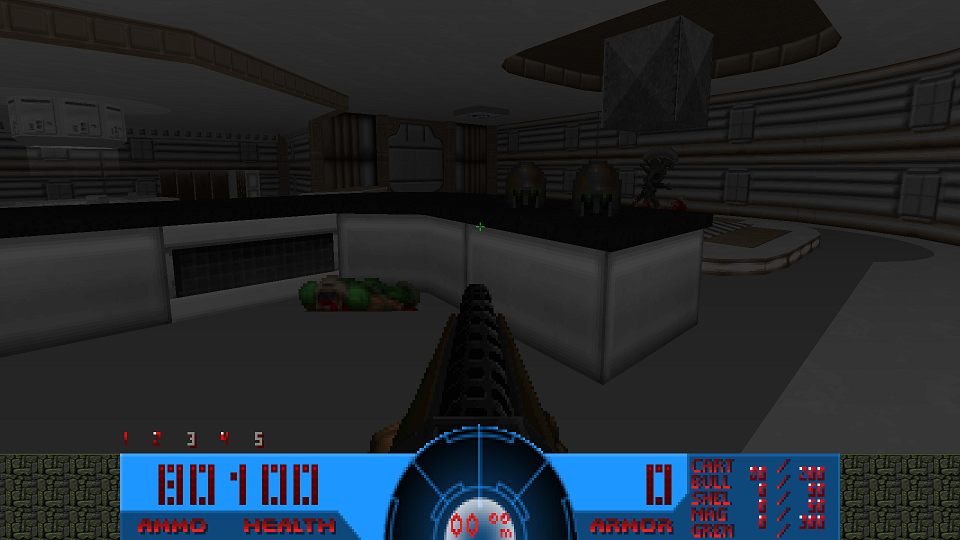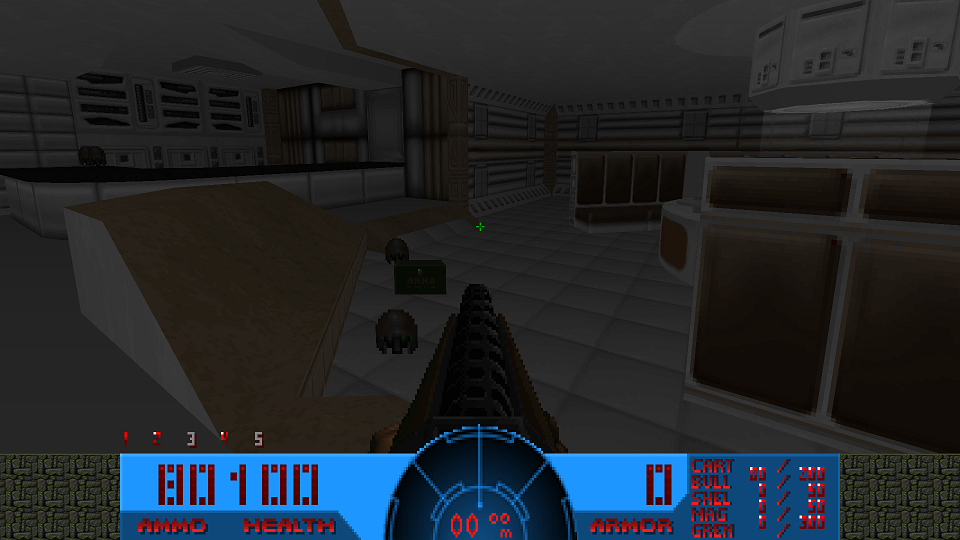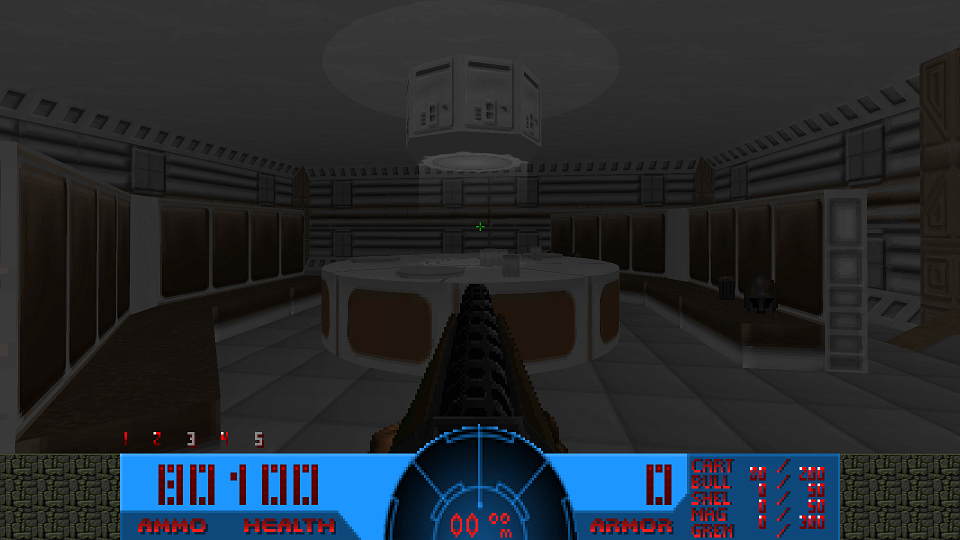 Also added lights to the storage room...
And an example of the new pain system for the status bar -- which I fixed
(not the best pic to illustrate it, but the blob starts out as a blur, then becomes clearer -- 3 frame pain animation)...