I don't know if this is allowed on here but I found this forum due to molotow liquid chrome.
Bandai HK made 12 special edition chrome variants of some of their toys, here is a photo of the 11 of them in my cabinet: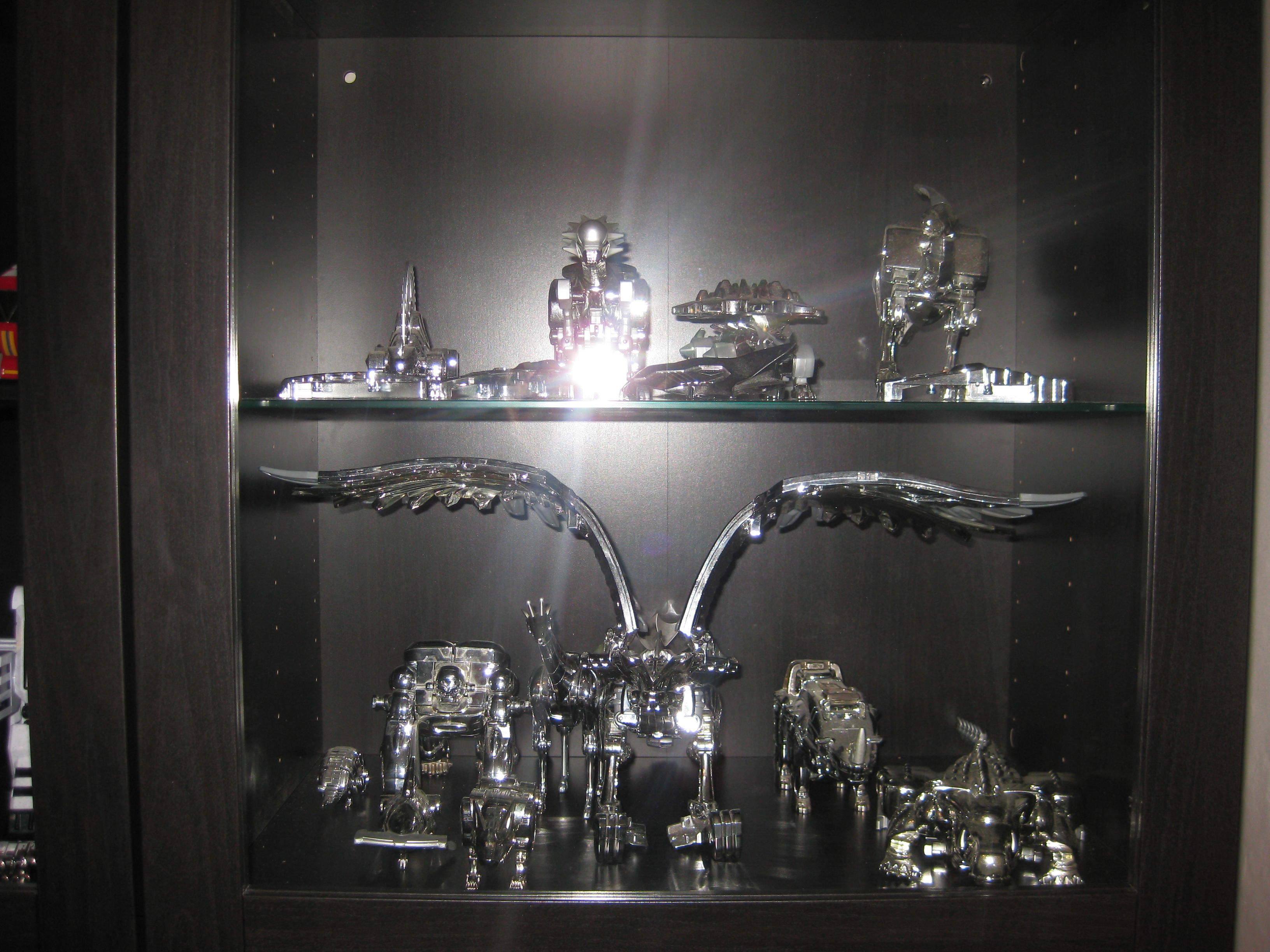 I'm missing one, a deer.
Here's a photo of the toy:
The toy is VERY hard to find for some reason, I could have had it in 2015 but I did buy it for some reason.
I'd like to attempt to make a custom one.
I'll be using the painted toy as a base:
I'm not sure how I'd do it. What would be the best way to make it look as close to my other toys as possible?
As far as I know, they're coated with mirror chrome.