As some of you may know Steve Sansweet retired from LucasFilm recently. I have been working on a Star Wars parody and I thought that a prop from the closing scene of the film would make a nice gift for Steve's retirement party. I came up with the idea for the prop some time ago as a part of the film and my friend Mike W. agreed to build it. Unfortunately by the time I thought of giving it to Steve it was less than two weeks before the dinner.
Mike built and cast the faceplate. He used an existing dome along with a 20th C mounting ring from Darth Stone. Long story short, through a lot of luck and late nights he managed to get it completed 3 minutes before FedEx arrived. Our luck continued and the paint cured enough so it was not damaged in shipping when it arrived at my office the next morning, the day of the retirement dinner. I grabbed a MR stand from one of my helmets and quickly fabricated a plaque.
Anyway, here's a few pics along with the finished helmet.
Some work in progress shots.
Couple of beauty shots at the studio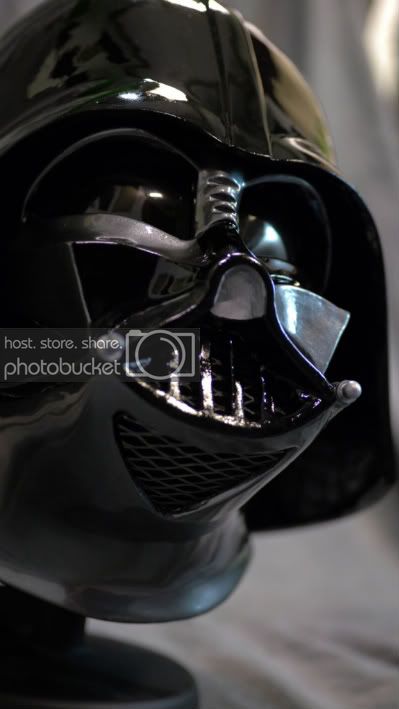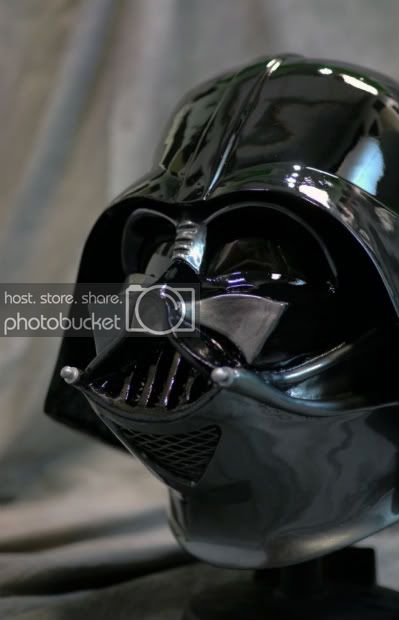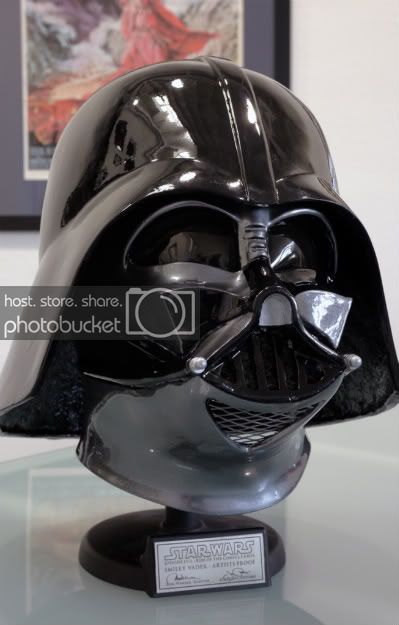 and finally Steve receiving the helmet at the dinner (photo by Karen Louie). Co-presented by Consetta Parker of the 501st and C. Andrew Nelson.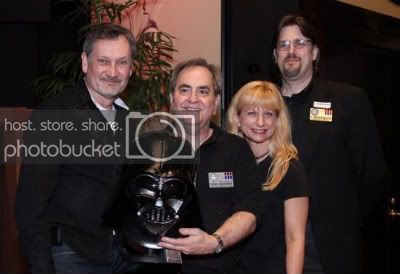 next to the signed TK helmet from the Golden Gate 501st Garrison.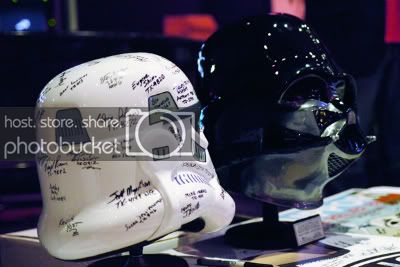 Steve loved the helmet, as did a number of people who attended the dinner. Funny side-note - every guy who looked at it immediately got the joke, but almost no woman who saw the helmet noticed that it was different than any other Vader helmet. :lol
Last edited: