Hey guys. I'm making Ezio to go to Eirtakon, an anime con here in Ireland but also (and more importantly) because I fancy the idea of going, queuing up for launch and buying the new assassins creed game dressed as Ezio
I've been planning this all summer, but due to money restrictions, I wasn't able to start. Now I have until until November 10th to get it done. This should be fun
. So between money and time it wont be the best, but I stil think I can pull it off well.
I've made a bunch of costumes before, but never trying to closely replicate something.
I got started on the belt emblem, and was taking pictures all the way, but yesterday my bag was stolen with my camera in it :cry . Here is what I have done: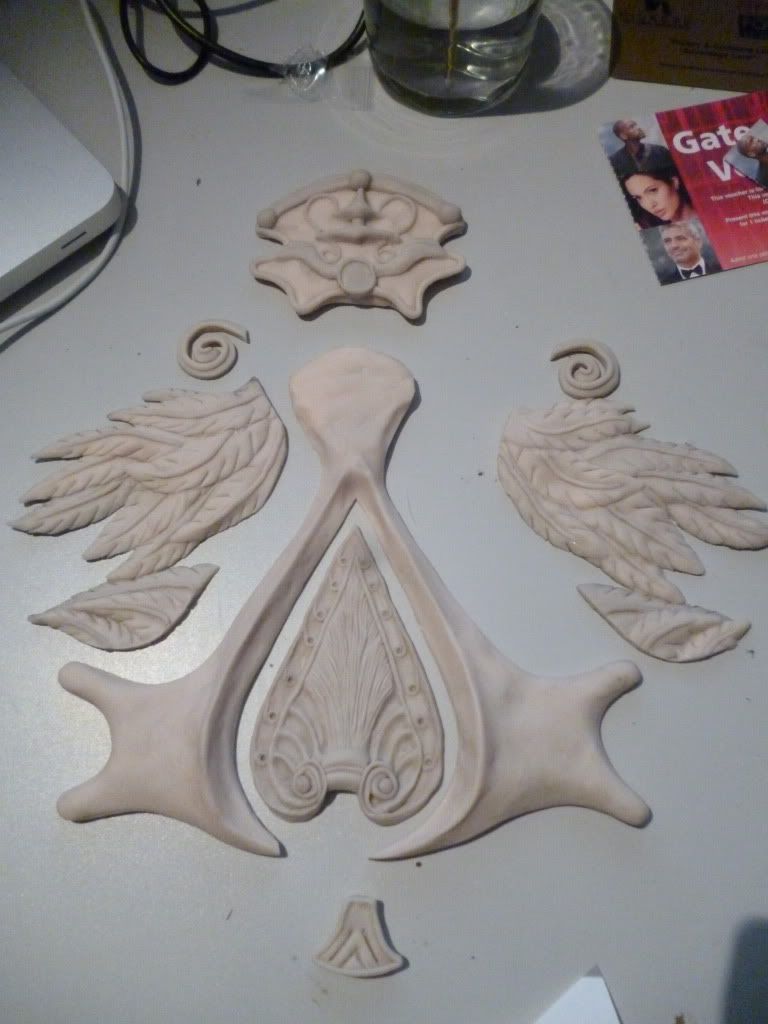 Thanks to
Fevereon
for some good reference
Its my first time using polymer clay (bit stiff) and I'm really happy. You can see a little chip in the bottom, but I have that peice ready to epoxy back on... next up to epoxy it together and onto a base then paint... My current plan is spray it silver, let that dry, then black but before it dries whip it all off so all the cracks and details will stand out. My one problem with this is that is maakes the silver look more dull. I'm thinking I might then go in and drybrush over with a lighter silver again... Any suggestions?
For the actual costume I'm going to use white gabardine and red satin with various bits of lace where it's needed, and I've figured out a good DA-OTF wrist mounted switchblade mechanism (dull plastic blades of course)
Any input is greatly appreciated
Last edited: