I'm thinking about designing a mechanism that makes the Predator mandibles open and close. There's been a lot of interest in moving mandibles (especially those that don't slice your face to ribbons), and I think this would be an interesting project.
I'm also trying to decide whether I should do this with my own mask, or whether I should work with one of the more popular masks out there. I'm becoming less enamored with my own mask because I got the hairline too low in the back and because my mandibles project out too much.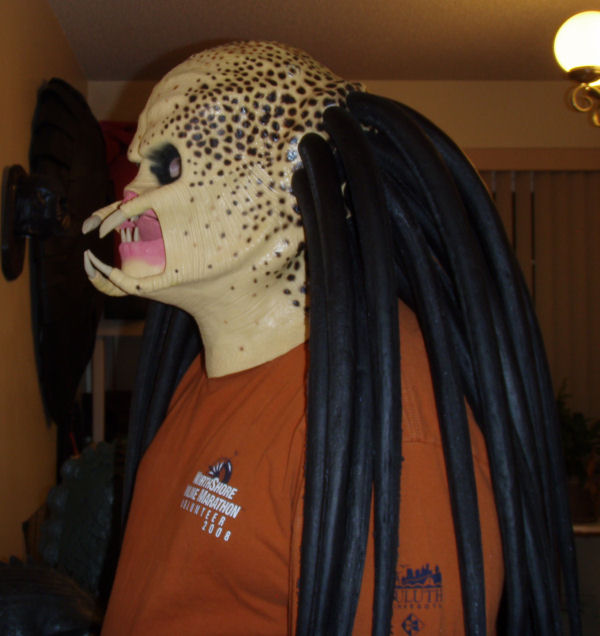 What do you guys think? Are my mask proportions off enough that I should get one of the masks for sale here on the Lair? And how many people would be interested if I can bring a mandible mechanism to completion?