I first got into archery when I was little, so characters like Hawkeye and Green Arrow became natural favorites for me growing up (especially Green Arrow, as my favorite color is also green
). I didn't truly start researching this show until about a year after it had begun filming, but I think I'll pat myself on the back a bit: I usually can't identify this much stuff on my own! Credit is given where credit is due however; if you identified something before I did or you helped me, you're thanked, as long as I know about it! So, here we go: The Definitive Thread about Clint's...threads...
CONFIRMED (MATCHED DETAILS AND SOLE):
First up, footwear. This is a big one for a lot of people, and like with most other shows and movies that we try to track down wardrobe items for, these are pretty much sold out. His first pair of brown shoes that he wears are a pair of
SOREL MADSON MOC TOE WATERPROOF BOOTS
in the color
BRUNO/BLACK
. I managed to find a pair second-hand, but these are pretty much sold out everywhere I've looked. Also, if you want 100% accuracy, do NOT get the Madson II boots, they have the wrong sole. Otherwise they look almost identical, and those are still available, as they're this year's model. The left picture shows the sole of the Madson, as well as the black collar that gives away the proper color of the boot. The right picture is how it appears when you're looking for it online.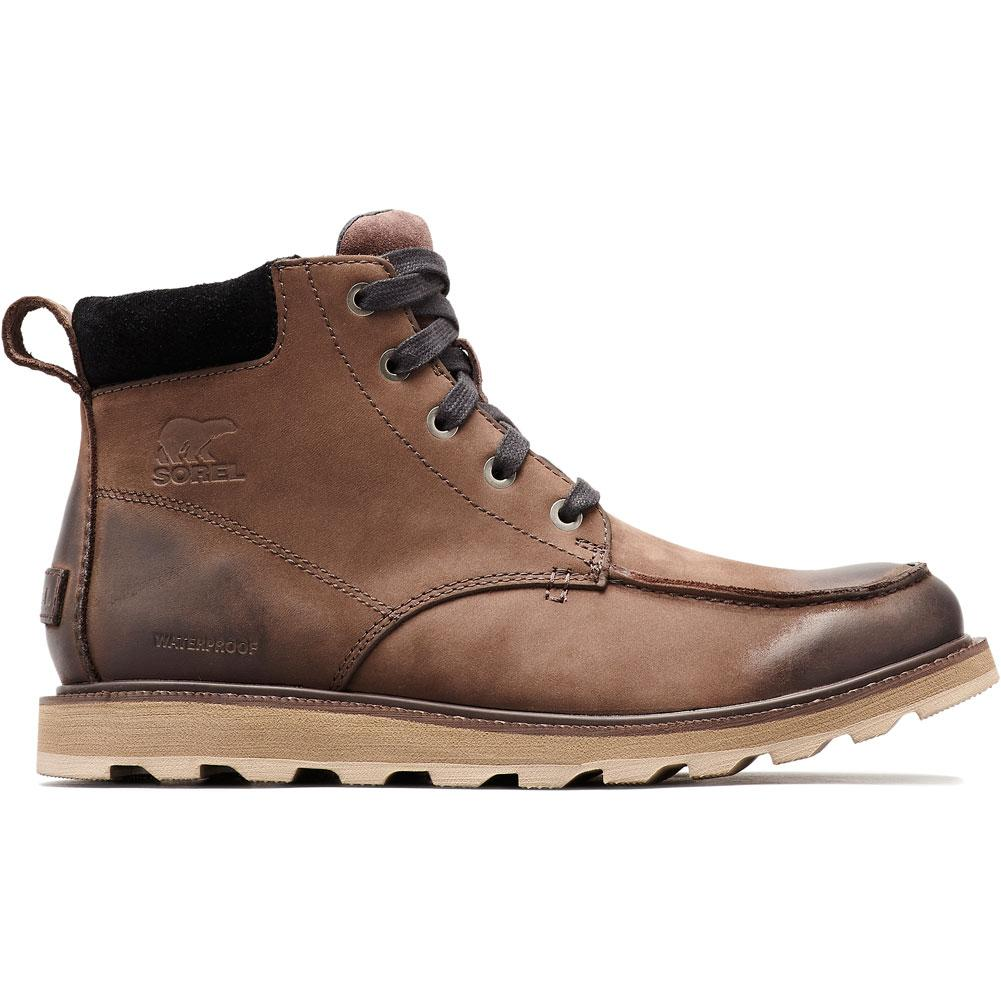 CONFIRMED (MATCHED DETAILS AND SOLE):
The other pair of boots are the
BLUNDSTONE MEN'S ORIGINALS LACE UP BOOTS #1619
in the color
RUSTIC BLACK
. And yes, you do want this style WITH the toe-caps. It's a hard detail to see, but shout-out to
pinder91
for helping me nail that detail down. These are the boots that he wears when he's attending the musical in episode 1, and he wears them interchangeably with his street clothes with the Sorel boots. I'm fairly certain these are also the boots he's wearing with the hero costume that we'll finally see in the final episode of the season. These are still available directly from Blundstone, but in limited sizes. These are new enough that you should be able to find them at other stores or second-hand fairly easily.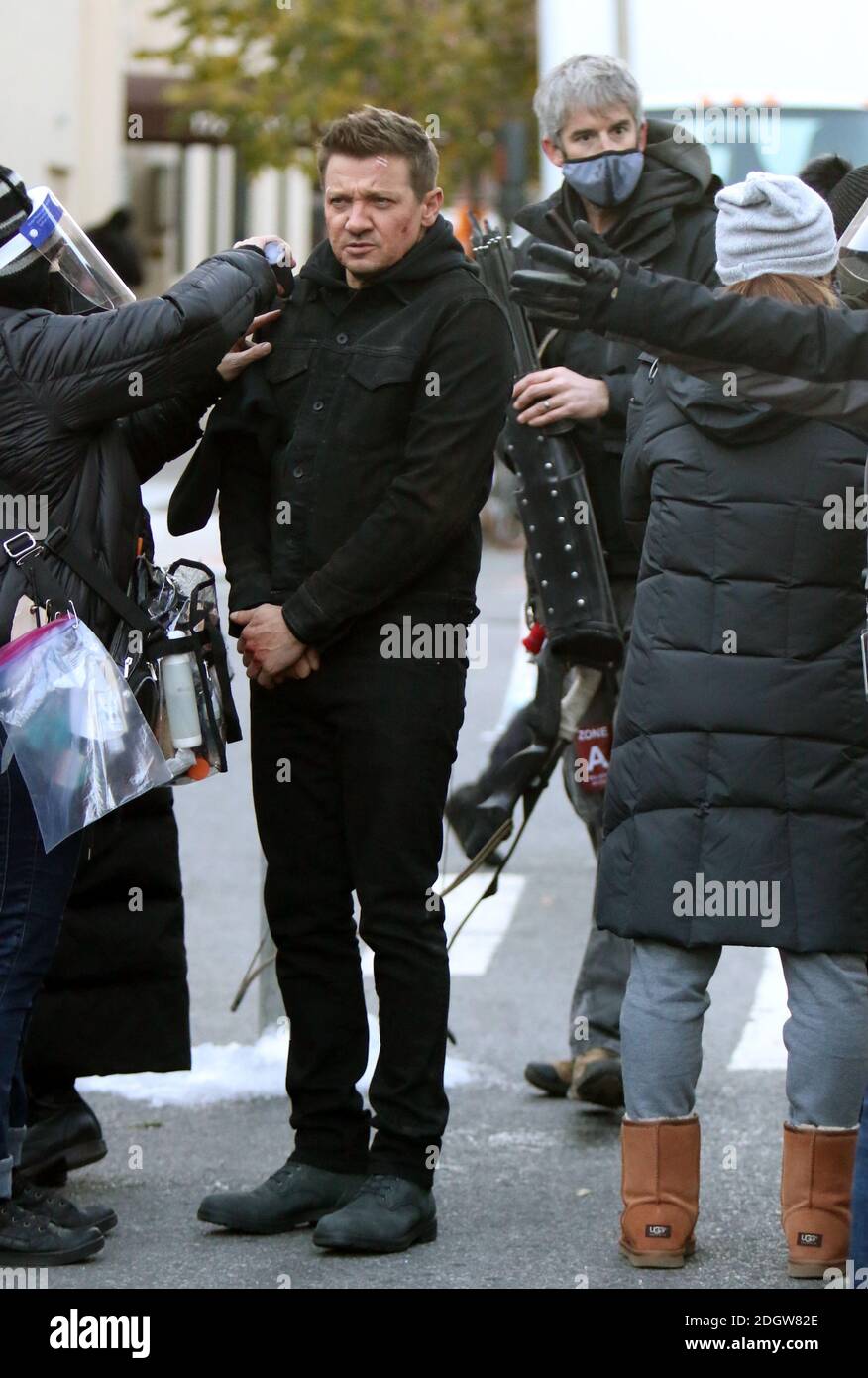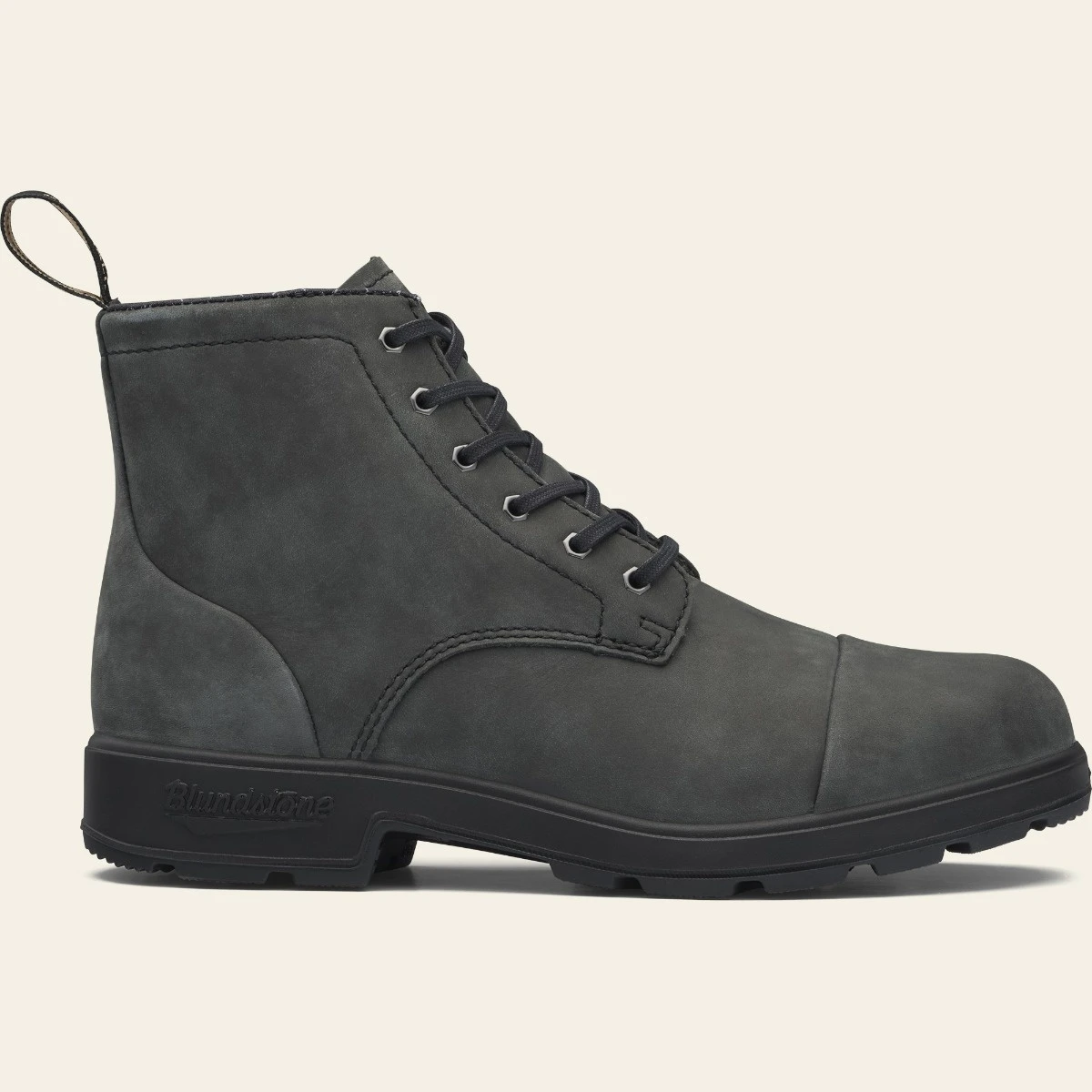 For legwear, it appears that he wears
LEVI'S
denim jeans in various washes and fades of black with a black leather patch above the back right pocket (y'know, the typical spot). There are some scenes where you can see the red tab, but more often than not they've removed this. However, you can also see the Levi's back pocket design, which is another giveaway. If anyone can nail down the exact washes, style, or fit, please chime in!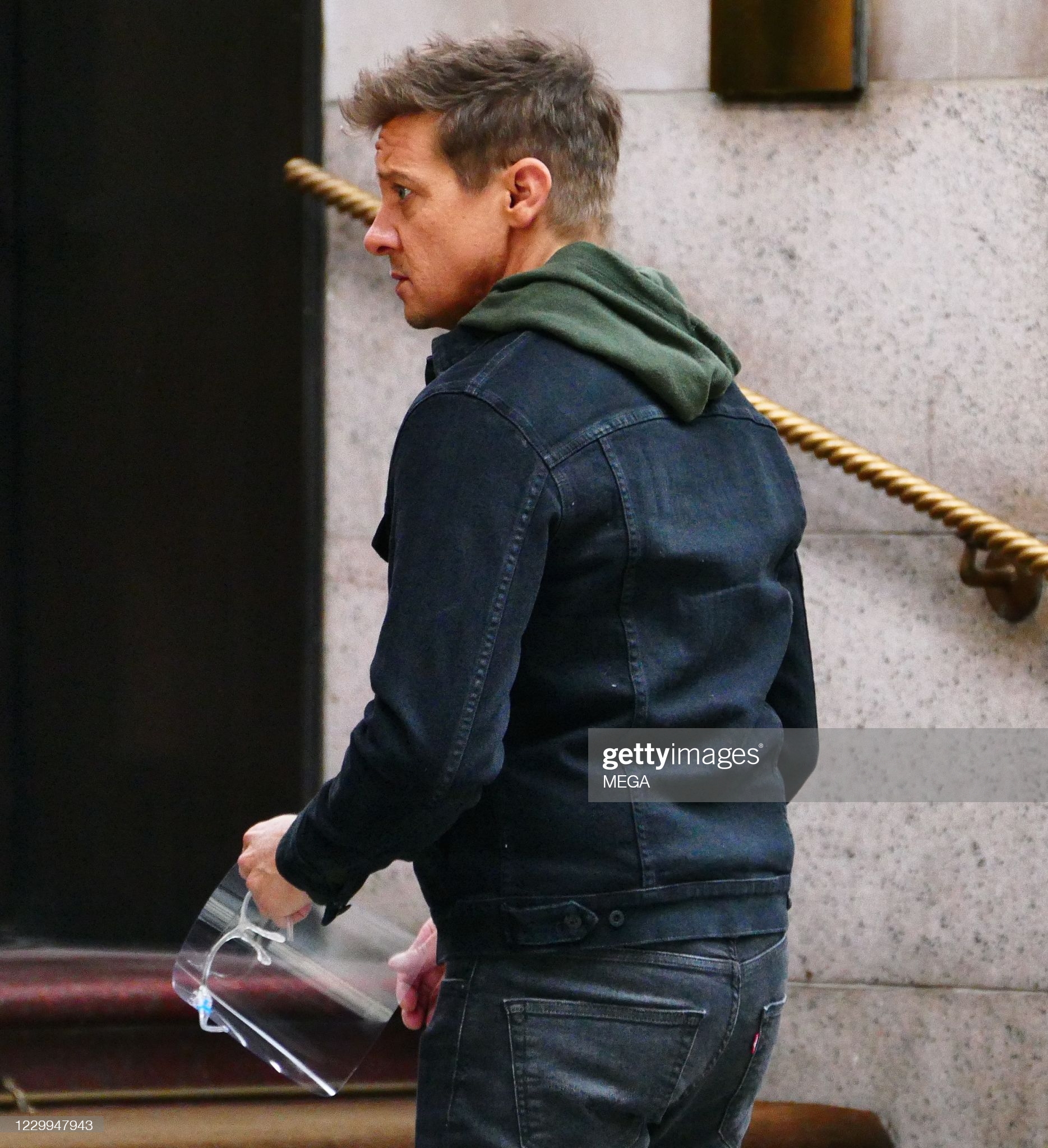 CONFIRMED BY MANUFACTURER:
Here's a big one: that denim jacket? Yeah, it's pretty much sold out too, but if you're lucky, some other stores may still have it: it's the
RAG & BONE DEFINITIVE JEAN JACKET
in
BLACK
DEVON
. Rag & Bone doesn't even have this color listed anymore. I had a hard time identifying this one, thinking it was a Levi's, until I saw the close-up pic of the jacket where you can read "rag & bone" on the buttons. The only thing production seems to have done to this jacket is to open up the handwarmer pockets (they're sewn shut when new) and to remove the tags on the back under the collar (otherwise you can see them on the back of the jacket. It's a fairly bright white thread). I had originally thought this jacket was jet black, but after a debate with someone, I talked with several people at R&B and had the Devon colorway confirmed. It looks black in a lot of lighting situations, but has a very dark blue/navy undertone that can be seen in natural light, and the distressing of the Devon color matches up with the distressing of the jacket Clint wears. I've updated the picture as well.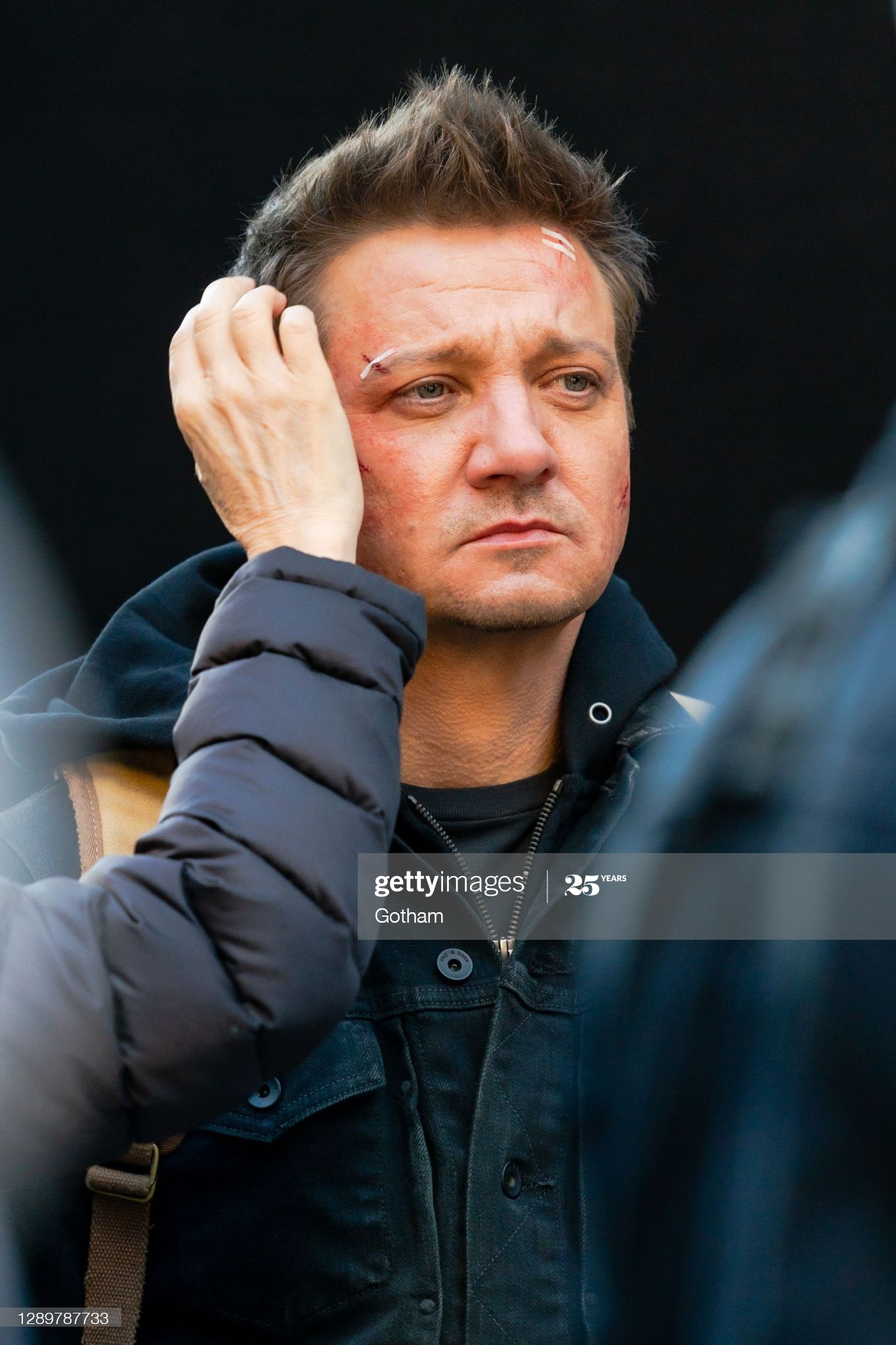 CONFIRMED BY MANUFACTURER:
His backpack is a find that is not mine: credit for this one goes to @zephyrzeero on Instagram, who apparently found this over a year ago: the
GOOTIUM VINTAGE CANVAS BACKPACK
in size
LARGE,
color
KHAKI
. You've got to get the large size to be accurate. The smaller size khaki backpack is missing some of the details, like that leather patch on the top flap. There are still a few available on Amazon, but I wouldn't wait too long.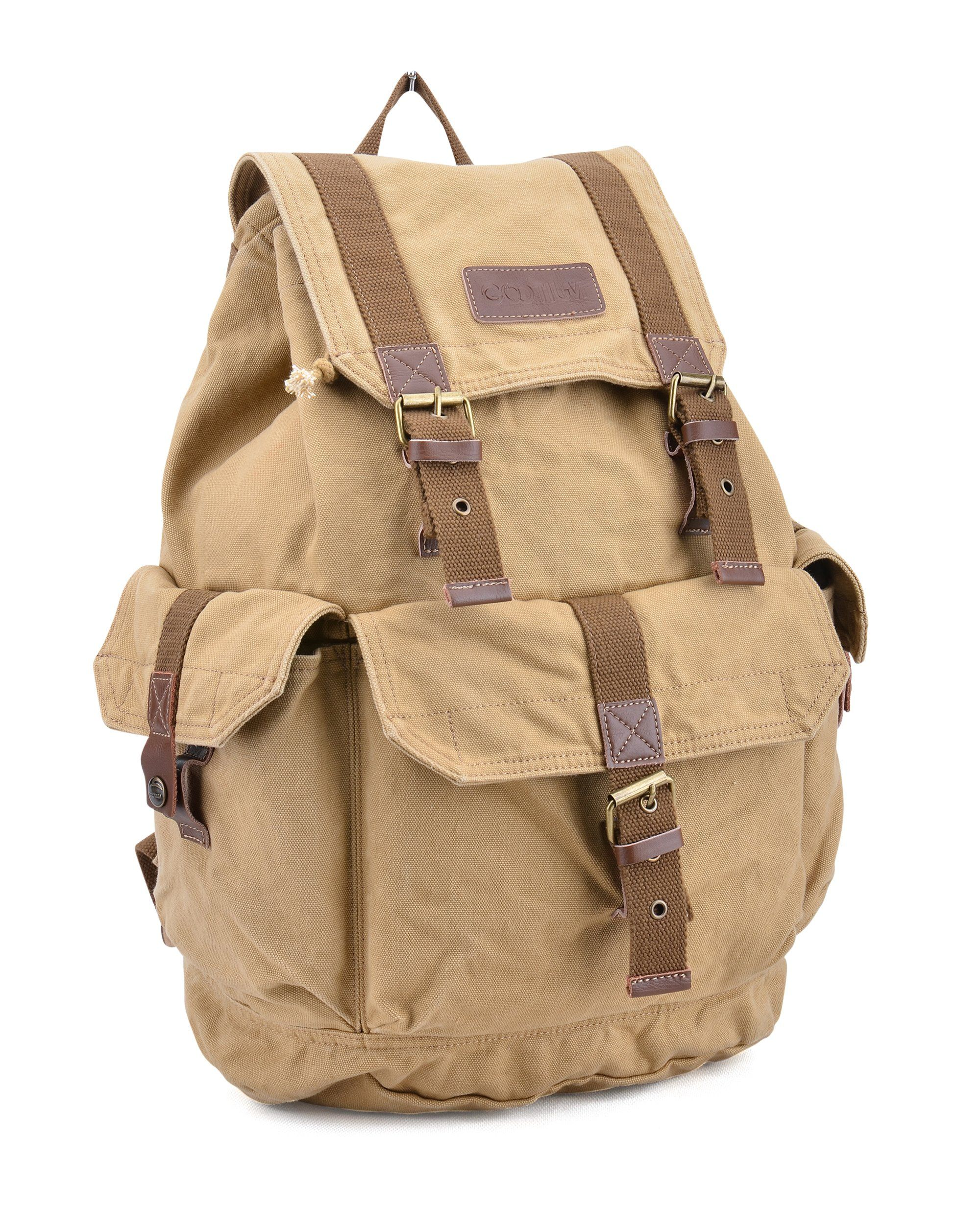 The plaid shirt that Clint wears in the first episode at the musical, as well as various other scenes throughout the show, is the
VINCE MEN'S CORDUROY PLAID LONG SLEEVE
in the color
COASTAL BLUE
. This shirt practically doesn't seem to exist anymore, and the places I have found it, it's available in limited sizes and is over $200. Good luck on this one...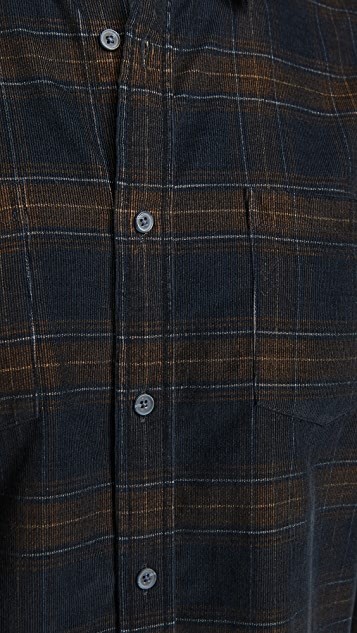 For his bow, he's got his
HOYT BUFFALO
from the first Avengers movie back, although it's modified a bit differently this time around. The holes in the riser are all filled in (a design choice that just seems odd to me), there is a type of white wrap or tape (both?) around the grip, and the laser sight has a small "satellite dish" looking piece on it in some scenes (which, thanks to episode 3, we know is a grappling attachment). These new changes are a little odd to me, especially when you consider that the guy playing him on Broadway has a bow completely accurate to the 2012 film. But that's just like, my opinion, man.
Another fun "Easter egg" for this show is the fact that Clint now wears a hearing aid in his left ear. For those who don't know, Clint is canonically deaf in the comics, so it was cool for them to bring that element into the show. The type of hearing aid that Clint wears is a "CIC", or "Completely-In-Canal". This type of hearing aid is typically color coded, blue for the left ear and red for the right. There aren't a ton of clear shots of this, and the ones we do have are too far away to give specific details. I have been able to work out that other than being a CIC hearing aid, blue in color, and having a removal string (this is the "antenna"), it appears to have at least two lines of code printed on the side in white print. Without being able to read this coding, there is unfortunately no way to identify EXACTLY what brand of hearing aid this is, but you should be able to find one that looks the part. These are pretty widely available in a wide range of pricing.
Clint's phone (not his burner flip phone, but his actual cell/mobile phone) is the
GOOGLE PIXEL 3
in the color
JUST BLACK
. It does have a custom UI though, because that thing is CLEARLY not running an Android OS
.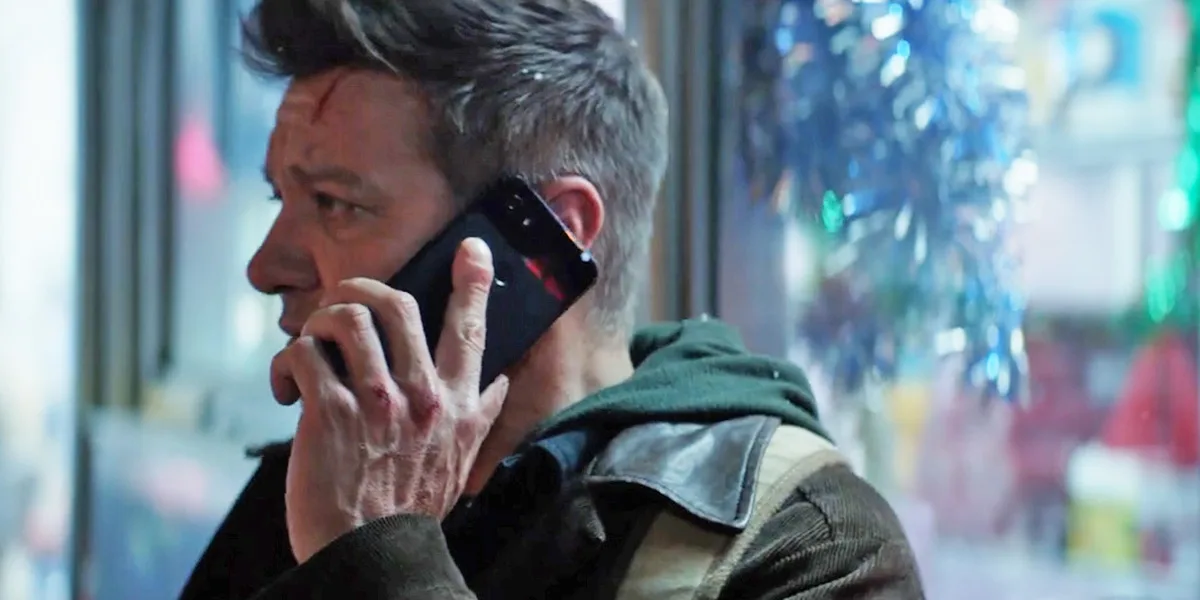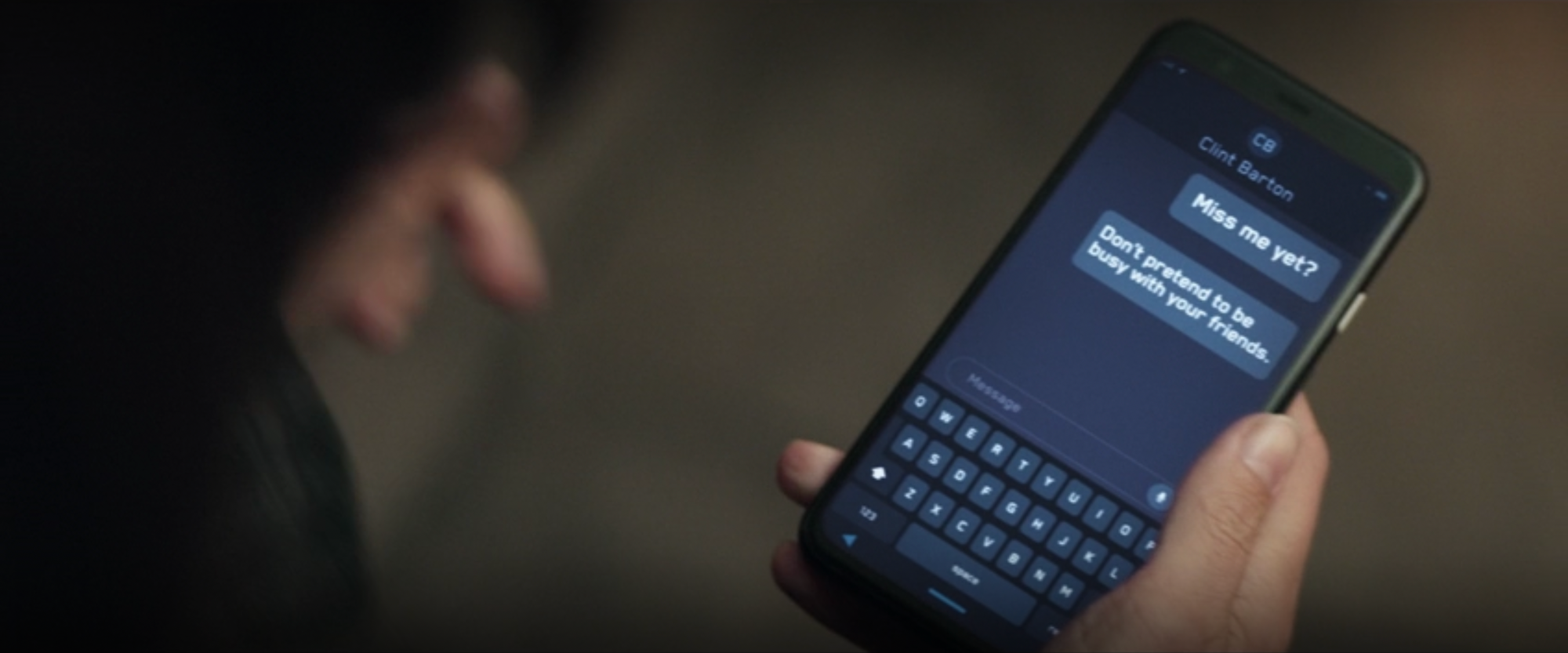 Here are the things left to identify:
brown jacket
green and black zip-up hoodies
episode 2 Henley
episode 4 Christmas sweater
episode 4 green ribbed pullover hoodie
various t-shirts
Last edited: