Master Member
RPF PREMIUM MEMBER
As I recall, the dent actually was cast from C-3PO's dent in ANH
It was.
and added to cover a flaw
Not that I know of. After they scrapped the idea of a company of supercommandos (and turned them into Snowtroopers, later), they condensed the idea of the supercommandos chasing Our Heroes into a lone bounty hunter -- which had been Vader's original rôle in early drafts of Star Wars. Joe Johnston took one of the six white helmets that had already been made and did a quick deco -- added a gouge running along the left side of the crown, painted and weathered it, added the "eyes" above the brow band before changing his mind, painting over them, and redoing them as "ears" further up.
In truth, the most resemble the markings on a tabby's forehead: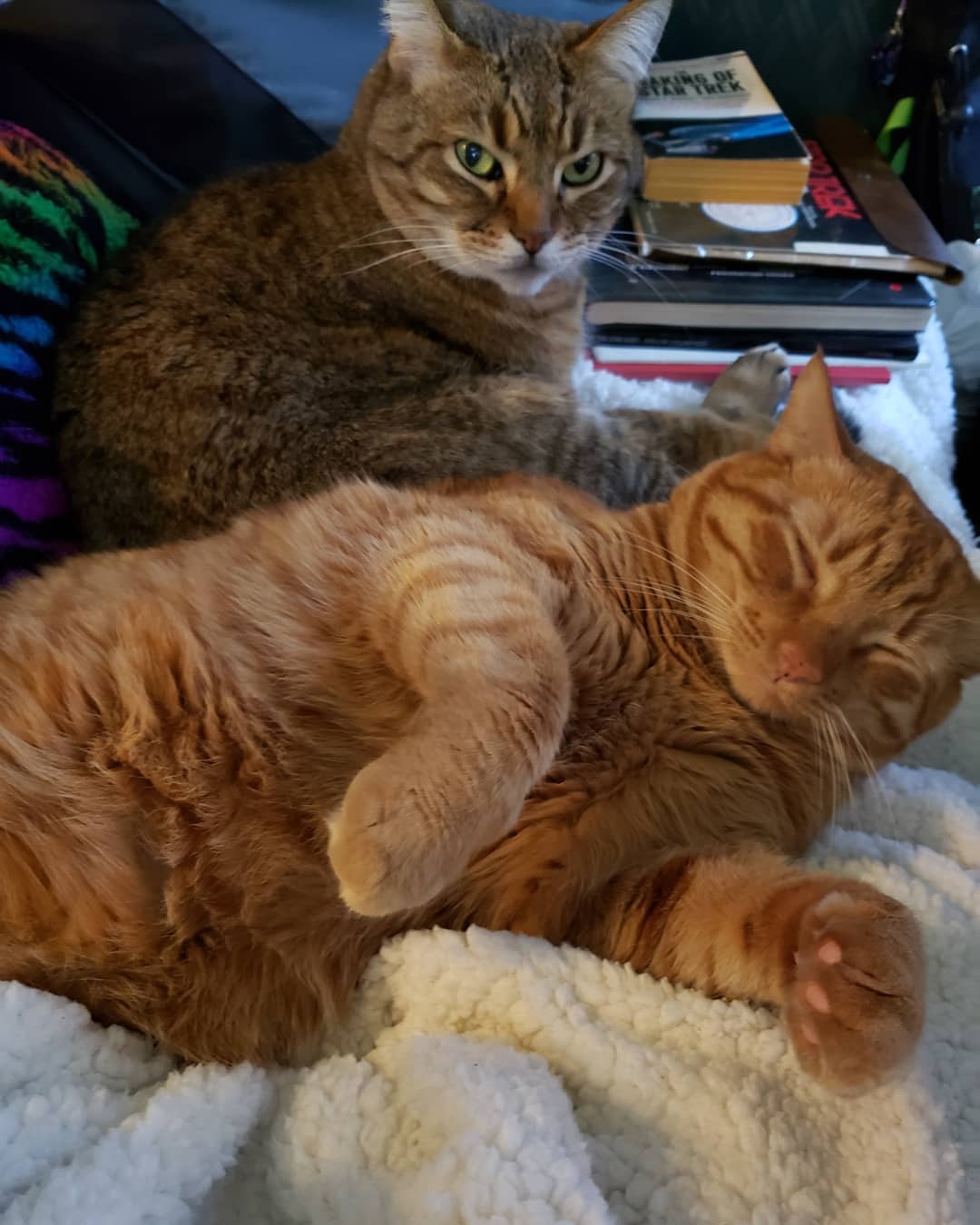 That was the one rolled out in the San Anselmo parade. Meanwhile, more concept art was rolling in. Someone added the helmet dent. So the remaining five helmets were all modified to have it. Joe took two and Sandy took three and each painted them up. Joe did his two more or less identically, while Sandy had more variation between hers. George picked one of Sandy's and that was going to be the helmet for Empire -- it was the one that went to Kenner and Don Post, and circulated on a publicity tour with the rest of what has usually been (inaccurately) called the Pre-Pro 2 suit... and they vanished. So another set was finished up in a hurry and one of Joe's helmets used instead. Why they didn't go with another of Sandy's I don't know. Then, when it came time to do Jedi, they
did
use one of Sandy's, had made new vambraces, and painted the rocketpack to match its original pre-Empire color scheme.
So no defect. Just part of making multiple options for the one character Boba had become condensed to.
That dent's context with C-3PO would make more sense considering the thinner sheetmetal than thicker helmet grade beskar though.
Define "thicker helmet grade". My torso armor plates are 16-gauge stainless steel. Less than a sixteenth of an inch thick and hard enough to not notice a car backing over them. For the helmet, I'm going with 18-gauge. Thicker for the brow band/earcap base (10 or 11), thinner for the earcaps themselves (22 or so). If beskar is supposed to be stronger than this stuff, I don't see why it's have to be thicker than half a millimeter to be pretty damn tough.
Last edited: