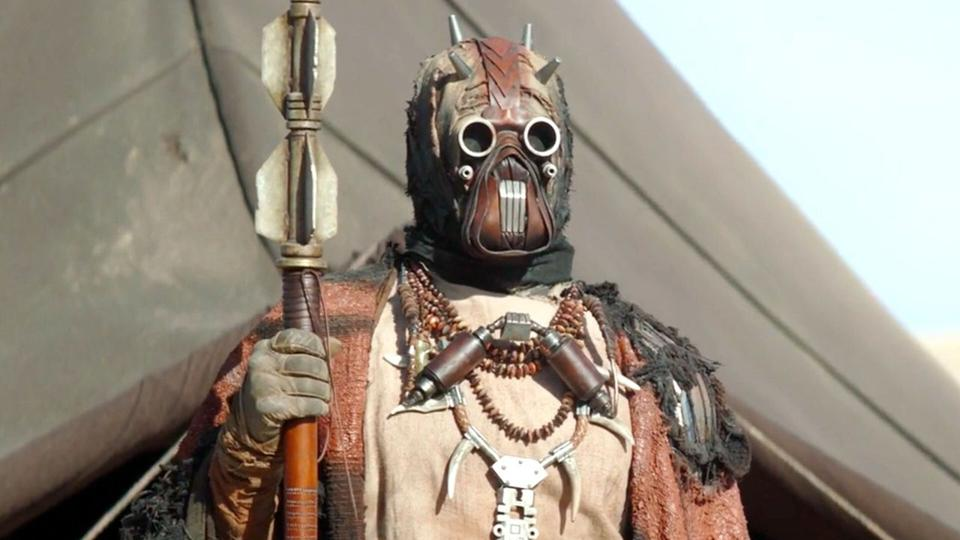 So im thinking a few trains of thought here...
1. It could be armour they have savaged plus it does look like its used to repair his natty attire..
2. Its a tattoo ?
3. Its Actually Tuskan Skin
4. Its those Crazy Kids and their modifications! "JOKE "
Its certainly interesting but knowing Disney.... Nothing.