Well I have been working slowly and surely trying to get this costume done. here are some progress shots of the suit so far.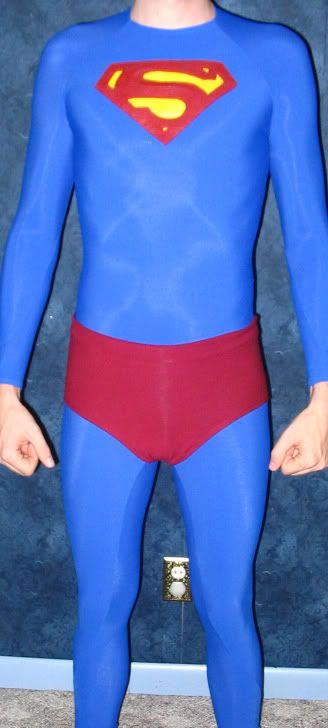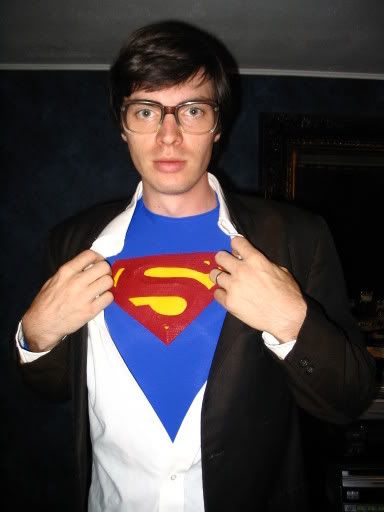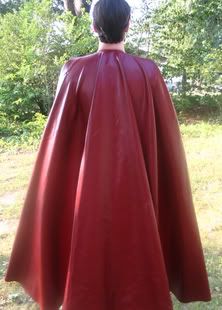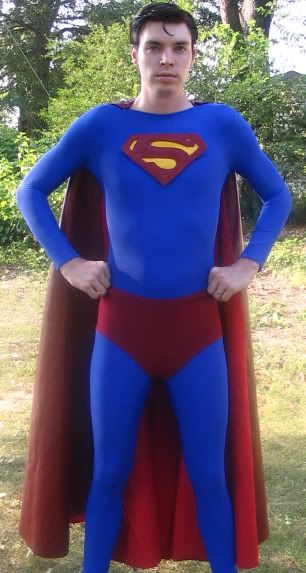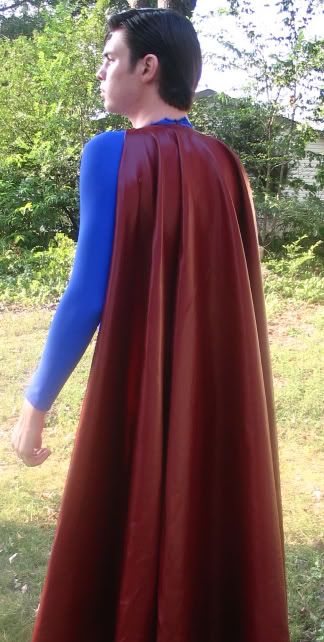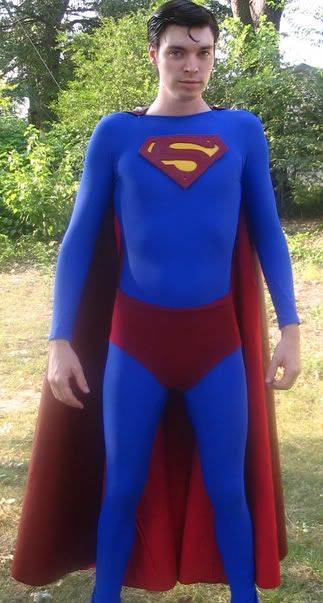 I sculpted the chest shield, made a bodysuit pattern and sewed it up, made a brief pattern and sewed it. The cape is 10 ft wide from tip to tip and 55 inches long. The outside is made of a lightweight pleather type material, and the inside is red gabardine fabric.
I am currently adjusting the cape collar so it doesn't pull on the spandex collar. This will keep the crew neck shape of the body suit.
All that is left to do is sculpt and mold a belt, add belt loops to the briefs, and make boots.
-Adam