other then that they're the best of the fan makes I've seen online.
I still prefer these…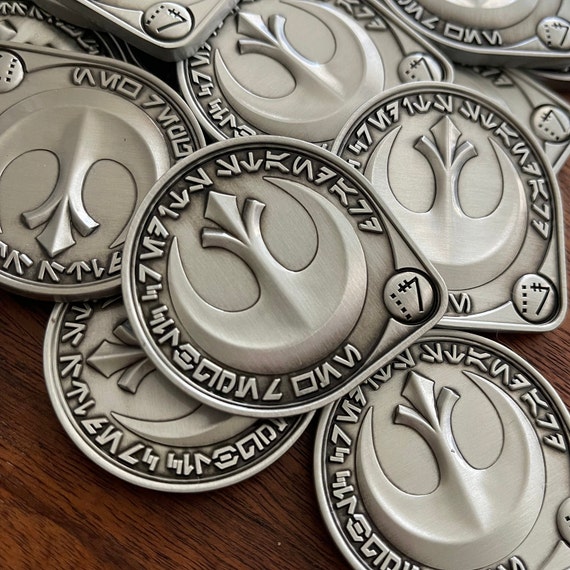 I have a few coins in hand, perfect to pay of your bounty hunter. -In hand Ready to ship -Thick Heavy quality -Made from Metal -45mm in size -4mm thick -1 coin
www.etsy.com
At first I was turned off at the price. I thought the coins were more like nickel to quarter size but now I see they are larger.
So now it seems worth it although I would just get one and not a helmet full. I hope he does the other republic coins too.