If someone has already thought of this and posted it - please let me know.
I took my broken all gray DS P2 apart and may have a simple solution worked out for a push instead of pull P1 release pin.
Here are the two parts: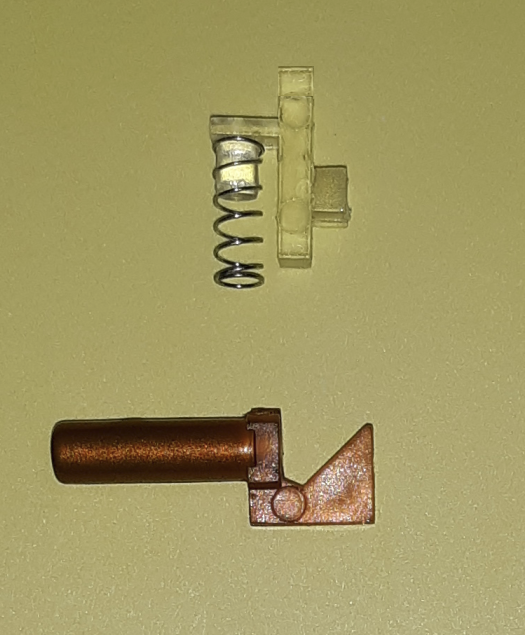 Here is the same photo with a top view of the lock bar added: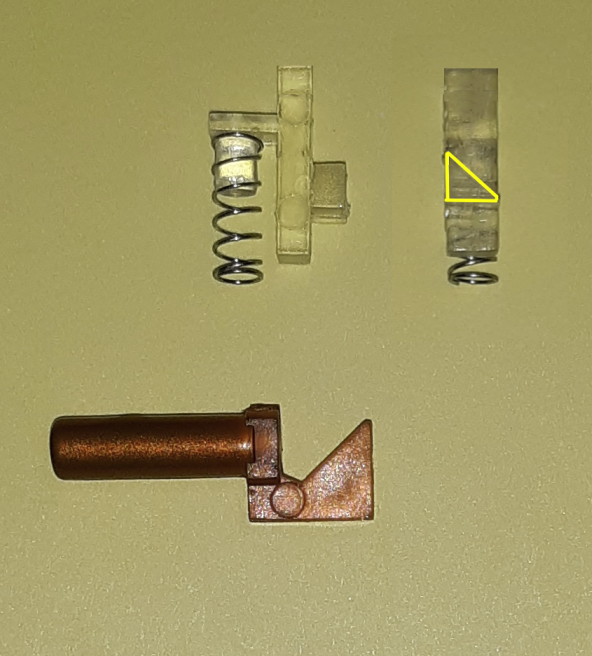 Step 1: remove the triangle wedge from the pull pin:
Step 2: reshape the piece you removed: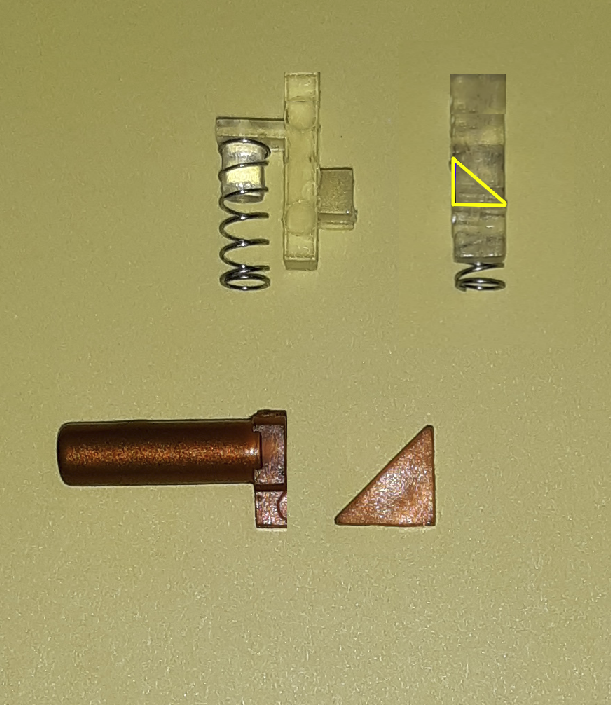 Step 3: glue the reshaped wedge to the pull pin:
Step 4: cut the back of the wedge on the top of the lock bar as shown to make a new face:
I think some reinforcement should be added the original wedge face on the lock bar.*
Reinstall and it should work. Note: I have not tried this yet because my lock bar is broken. I optically reassembled it for this presentation.
Possible problems with the mods:
1. Alignment of the pull pin and new wedge.
2. Lock bar wedge is too thin after material is removed to make new face. (* I suggest adding a blob of JB weld to the original lock bar face and the top of the lock bar.)