So after Lurking here for quite some time and becoming heavily inspired by the likes of Mung, Gattaca and Bauble and many others on the forum I can't remember the names of (sorry!) I finally decided to just go for it and start building stuff. This is pretty much my first attempt at modelling and many, many mistakes were made and lots of lessons learned..
So a bit of background on the inspiration for the build, I work offshore in the subsea construction and survey industry as a tech and I have always wondered what the industry would look like if it was set in space. A strange idea I know, but stick with me!
Most Subsea work in deep and shallow water offshore is usually done with remotely operated vehicles or ROVs for short. They have many advantages over Divers as well as lots of disadvantages which I won't get too into or we'll be here all day but the main basic ones are the fact they can go much deeper than divers, the deepest ever saturation dive for commercial work was 316m (lots of other research dives did go deeper but this was the deepest commercial one as far as I can tell) although a bloke in a chamber in France I believe went to 701m, the deepest ever a person has gone.
ROVs however can go as deep as you spec them, they can also just go straight up and down from the surface whereas sat divers take weeks or in the case of the 701m dive 43 days to return to atmospheric pressure without dying or their teeth exploding.
In my opinion as close as you can get to a moon walk on earth, the Americans and the Norwegians had an 'underwater space race' where they raced to get men to deeper and deeper depths, a fascinating and shocking read for those that are interested. The film 'Pioneer' is a fantastic Norwegian film based on true events of that race and what the men involved went through.
Another big factor is pay load, on a big work class ROV you can load all sorts or sensors and tooling to it to do whatever you need.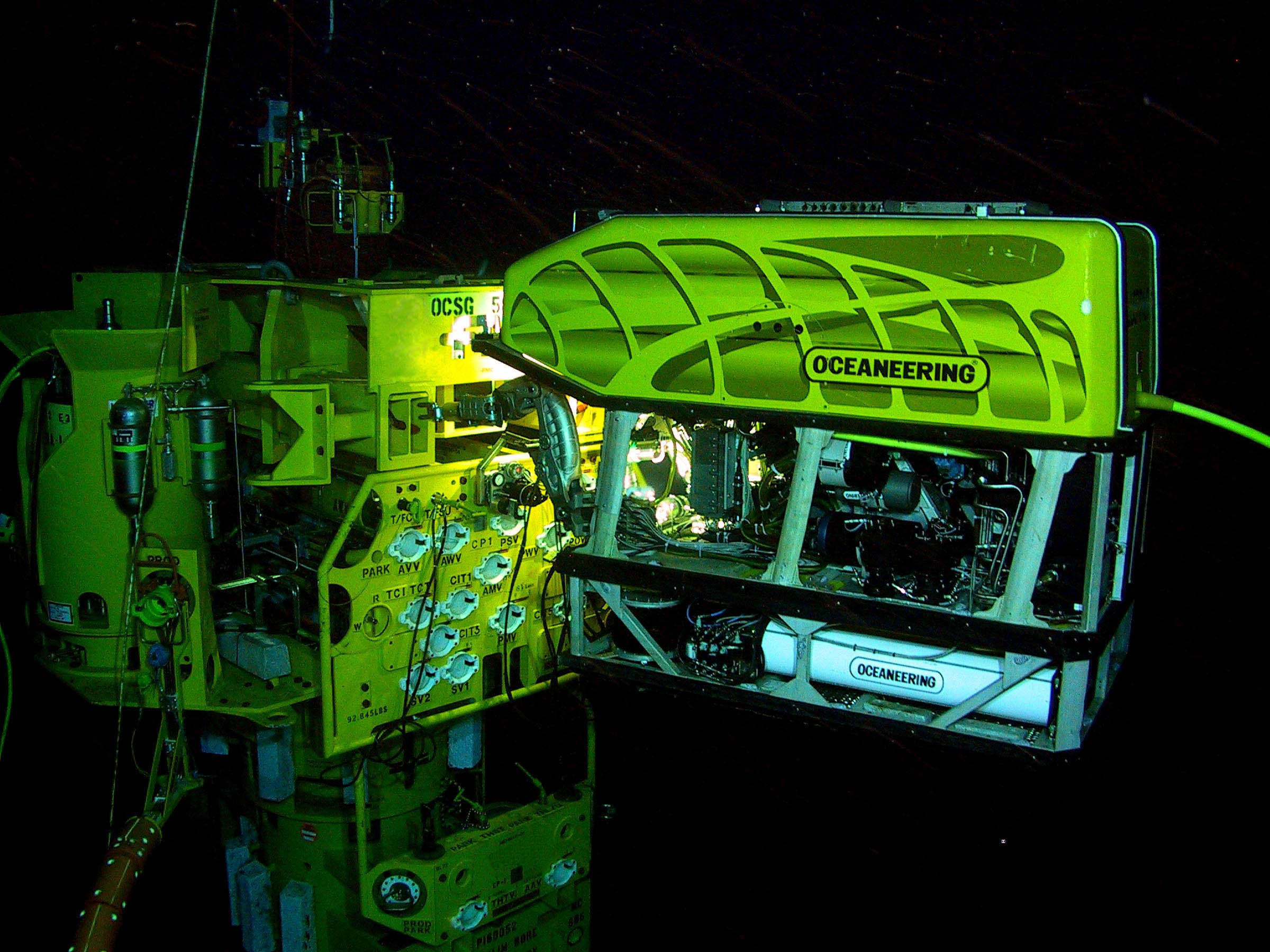 An Oceaneering work Class ROV swinging valves on a Christmas tree.
Anyway, apologies for the massive tangent back on topic!
I started out with making a styrene box in an 'ROV shape'
I would like to use this opportunity to apologise for the rubbish phone pictures!
Happy with the shape I started adding panels and features to the surface: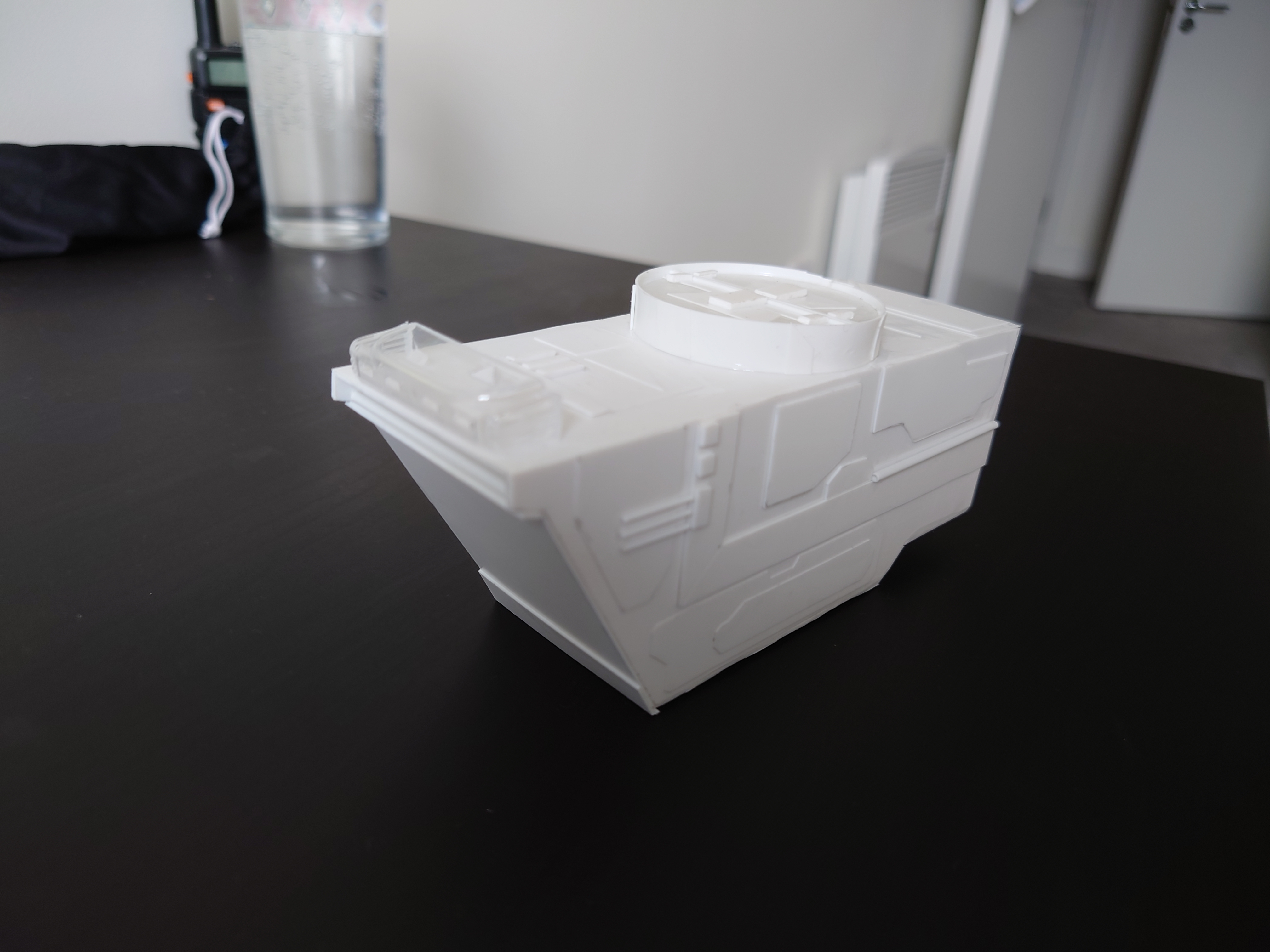 the panels are mainly cut up thin styrene, the round docking bay thing on the top is the lid from a can of shaving cream and the clear bit at the front is a razor cover.
Satisfied with the panels I decided to have a bash at putting some greeblies on, so I went to the local model train shop and bought some cheap wagon kits that had all sorts of stuff in them.
Having got the rough shape together I decided it needed some manipulators so made some out of some styrene section and train parts:
The cockpit piping is made out of solder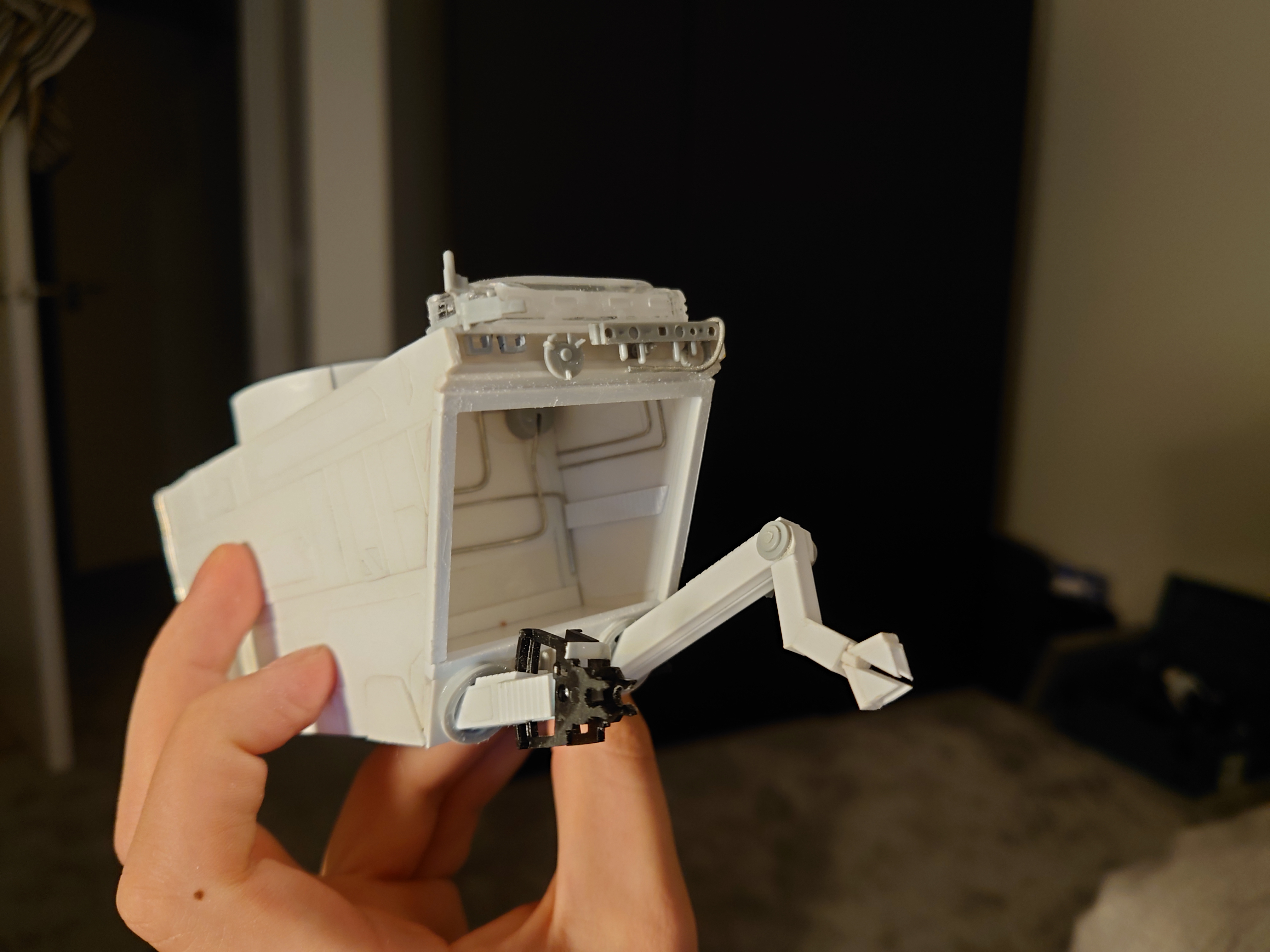 It was at this point I decided that the operator needed somewhere to sit so started knocking up a chair however the scale just looked weird to me so I binned off the idea and went with a console instead which I fitted and decided not to take any picture of doing for some reason...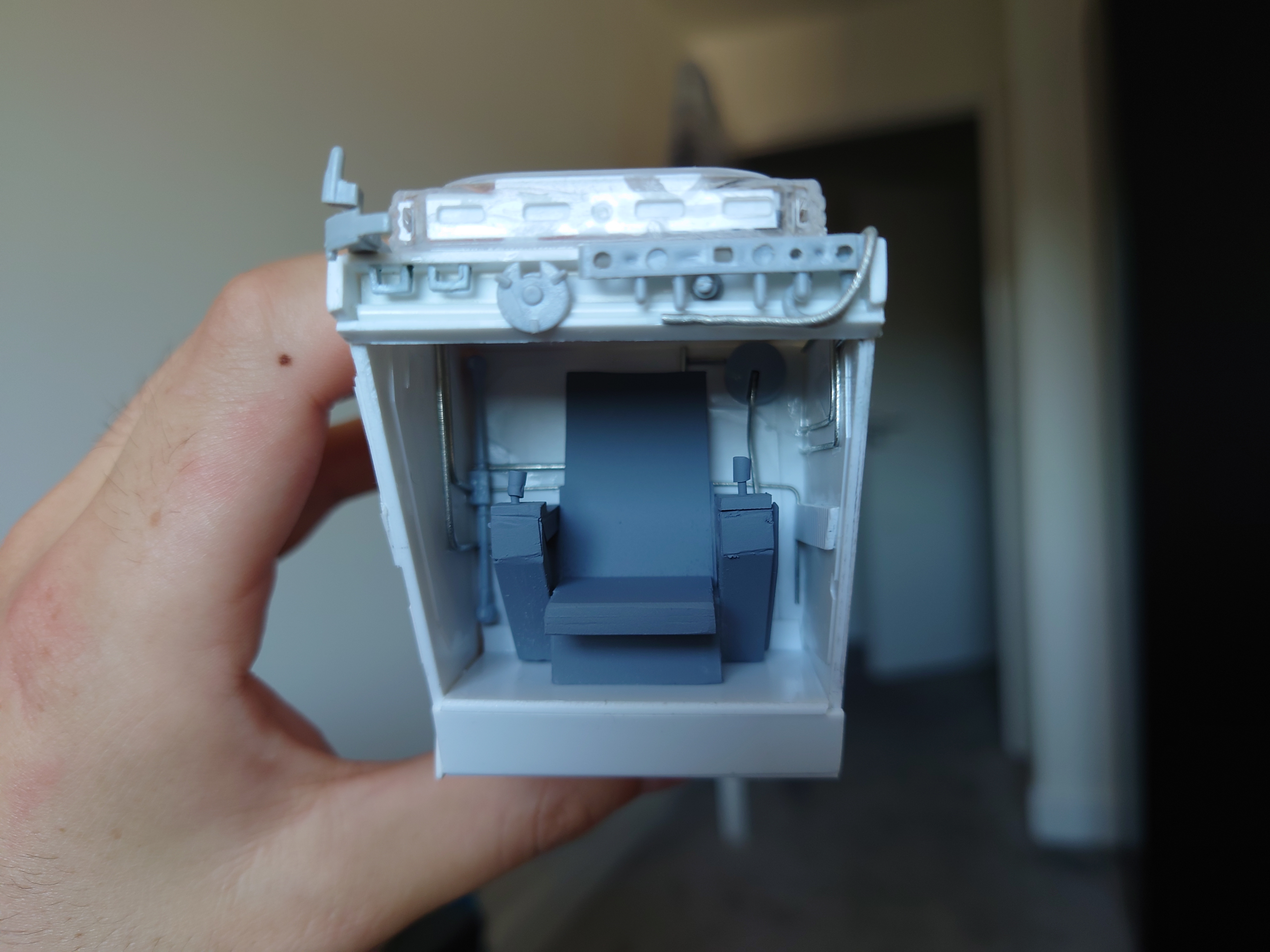 and that pretty much sums up the construction part!
Tips, advice and critique welcome and invited! thanks for looking.