...but when I have a chance to get my hands on Admiral James T. Kirk's screen-worn uniform, you better damn well believe I was gonna get some pics in it.
And I know I can count on you cats to forgive the Photoshop tomfoolery. We're shooting costumes that'll be in our upcoming auction, so as long as I was in front of a green screen...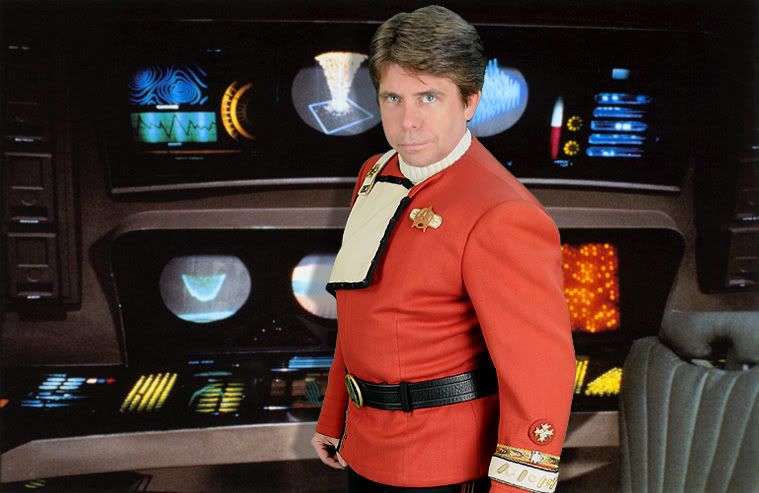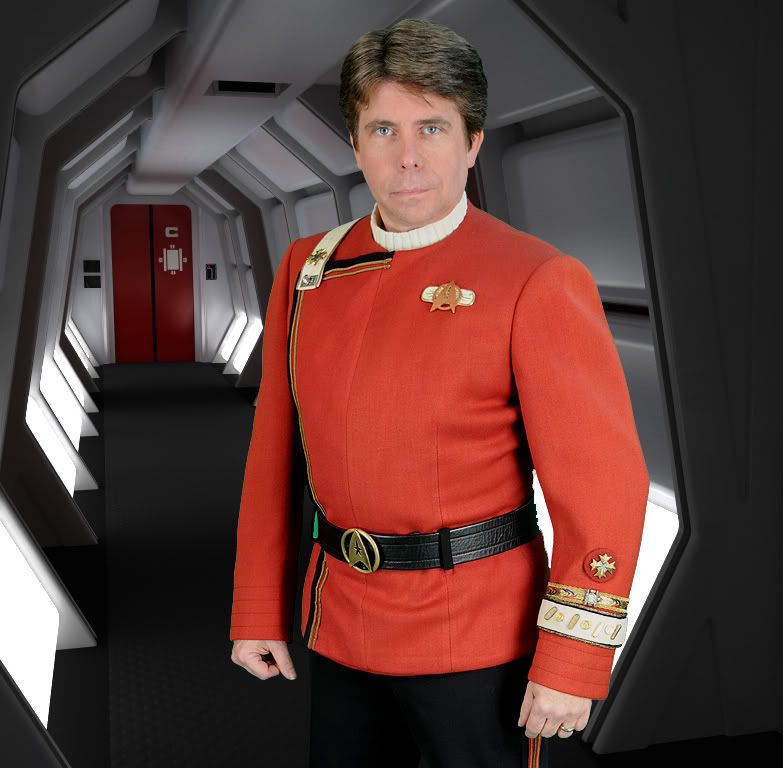 And as I was drunk with my newfound power...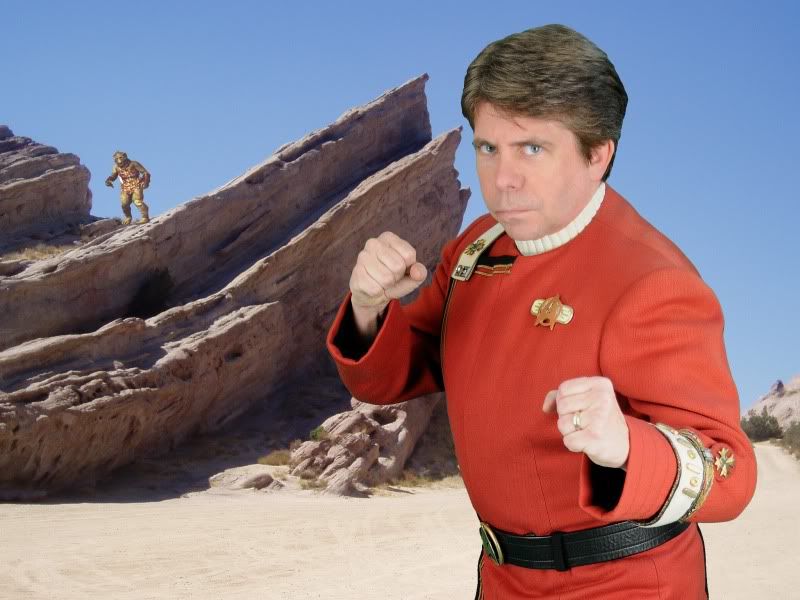 And here's a couple of close ups of the braids, pips & squeaks and the belt thrown in for good measure.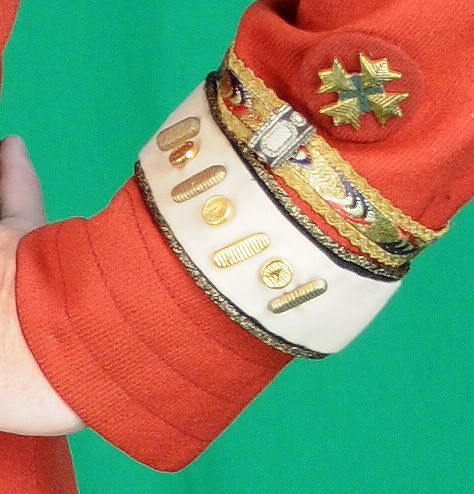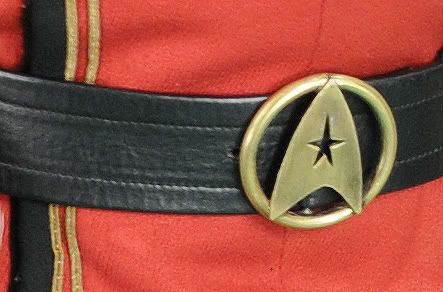 The jacket has a Western Costume label with Shatner's name typed in, then "Leon Russom" written in with Sharpie. Russom played the Commander in Chief in The Undiscovered Country. The extra gold stripe was added for his rear admiral rank. My guess is that by the time Trek VI rolled around, Bill needed a roomier duty jacket.
The undershirt (one of the sleeveless variety) has the names "Kirk - Shatner" on a Paramount tag at the bottom of the zipper.
All I can say is, Thank the Maker for the RPF...the only place on the planet where I don't have to feel like a dork posting these pics! :lol