IT'S ALIVE!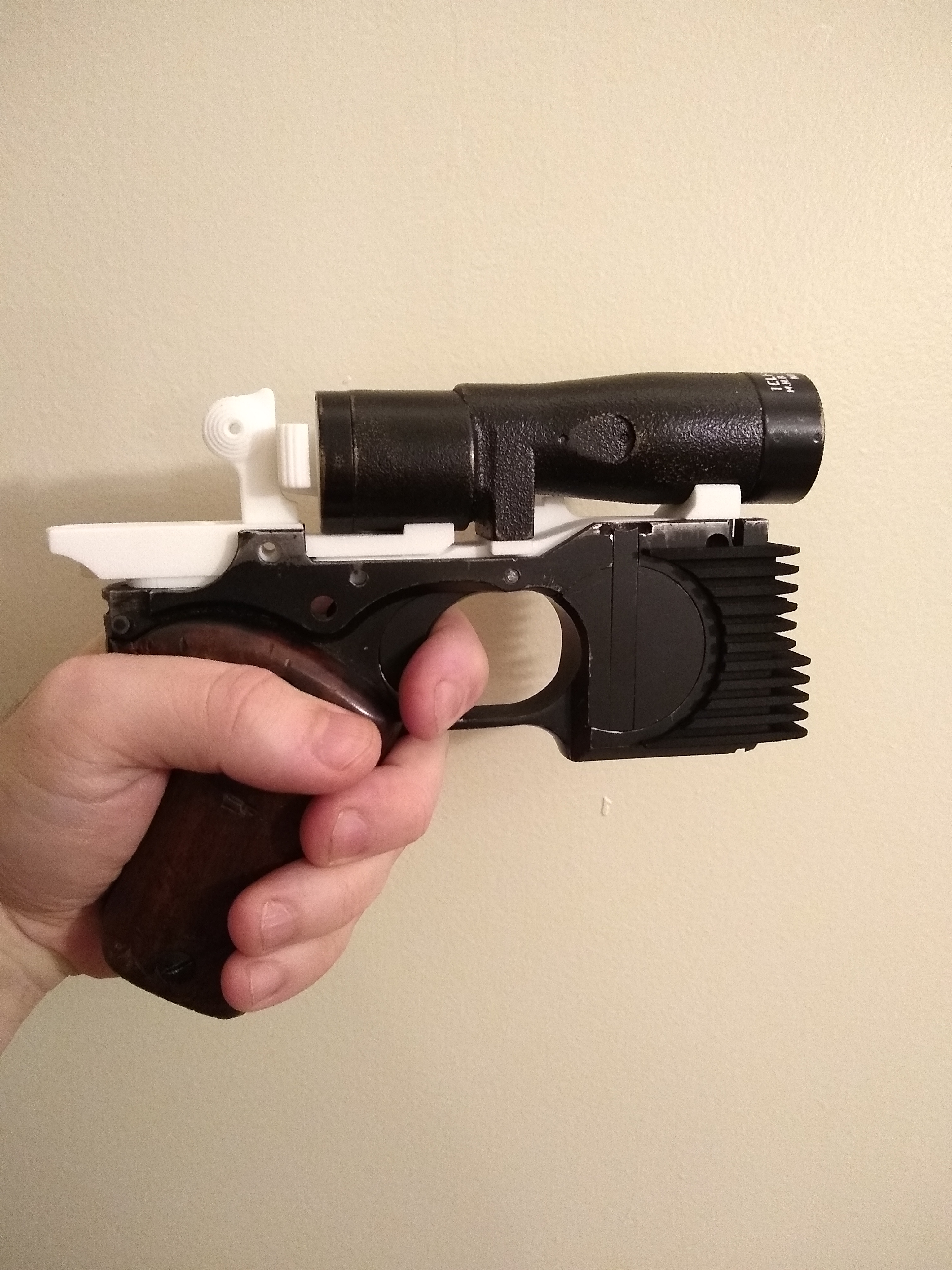 The parts all fit well first time out, with only a couple of minor tweaks needed. Minor enough to do by hand. I'm getting the hammer and bolt reprinted in aluminum and those should be here in early July.
Here's the Photoshop mock-up I've been working off of:
I'm real happy with how it's coming together. My only frustration so far is that the paint is already starting to chip off the edges of the aluminum scope. I followed Field Marshall's tutorial and used Rust-Oleum paints, but it doesn't seem to be sticking terribly well. I've never had great luck painting aluminum, really. Anyone got tips on how to paint one of these so they don't start chipping right away?