I bought this mask from Panik33 about a year and a half ago, and as the paint is now starting to crack and it doesn't really match my skin I thought I would have a go at repainting it.
I removed the teeth apart from the ones on the lower mandibles as these were cast in one piece.
I cleaned up some seam lines and then gave the mask a good going over with a wire brush then gave it a wipe over with acetone.
After applying Aquafix, I sprayed on a base coat of white.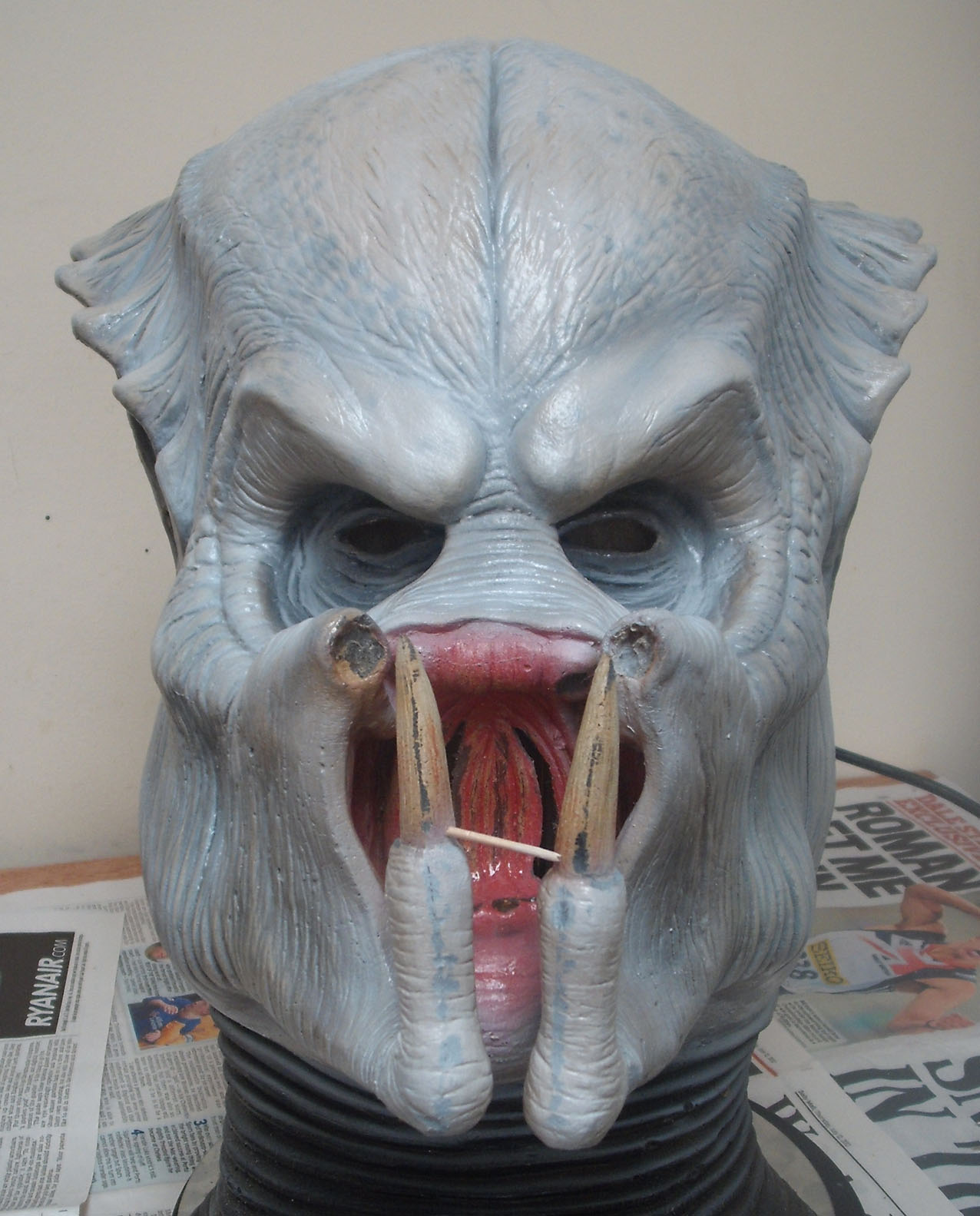 The next step was a coat of raw sienna to start the shading.
Next was a coat of antelope brown, followed by burnt umber to start the spots.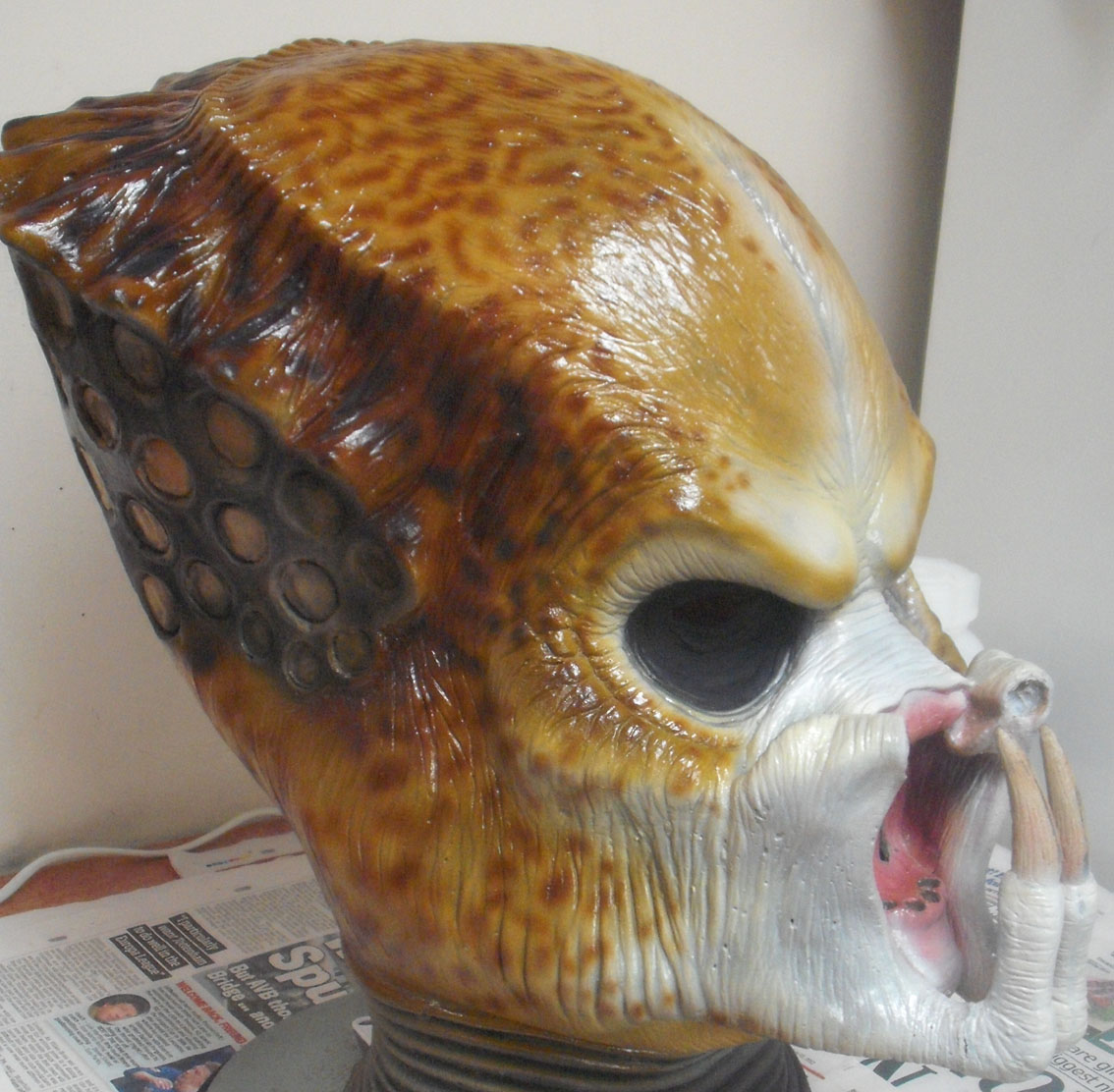 Black was now added to finish off the spot work, and I also painted around the eye holes.
I think I'm pretty happy with the way it's come out so far, any comments or advice are greatly appreciated, hopefully I'll get it finished over the next couple of days.
Last edited by a moderator: