Quick Link:
Shanghai Nightmare Haunted House Press Con video:
Bone-Hunter Appears at Haunted House
I'm in the beginning of the video for like couple of seconds.
----------------------------------
Hi Everybody
I was at China Joy on July 31st 2010 (yesterday) the biggest Gaming Con ever which is held every year during the hottest summer time which is July/August.
This is my first time at a Con in A Suit and might as well be Predator which is my all time no 1 Favorite character.
The suit was hot I wore maybe 1 hour the most having waited 2 hours on line buying tickets in the hot sun, renting a van to pick my photographer (and new best friend Kim Jerbo
who took all the awesome pics you see here). The Con closes at 4:30pm which cut my time short having to cool down in the end, spending what ever time to
walk around to see the exhibits (Pretty Girls everywhere!)
My most important support was my wife who made sure my pants didn't fall down and "lose face" for the Yautja race.
There was one media/reporter chick that came to me to do quick interview unfortunately drenched in sweat, unable to hear all I was able to do was mime a "slash throat" gesture that
ended the 3 sec interview and her running away
Any hoot I was there for some photo op for myself and see what other people's reaction were. I couldn't walk far without being stopped for photos. I did some posing. Kept me going. I brought all my accessories and end up leaving out the claymore bandolier, thigh armor and CarlArt's P1 Necklace
Enjoy the Pics! - Leave comments please
More photos can be seen at
my flickr ChinaJoy Predator page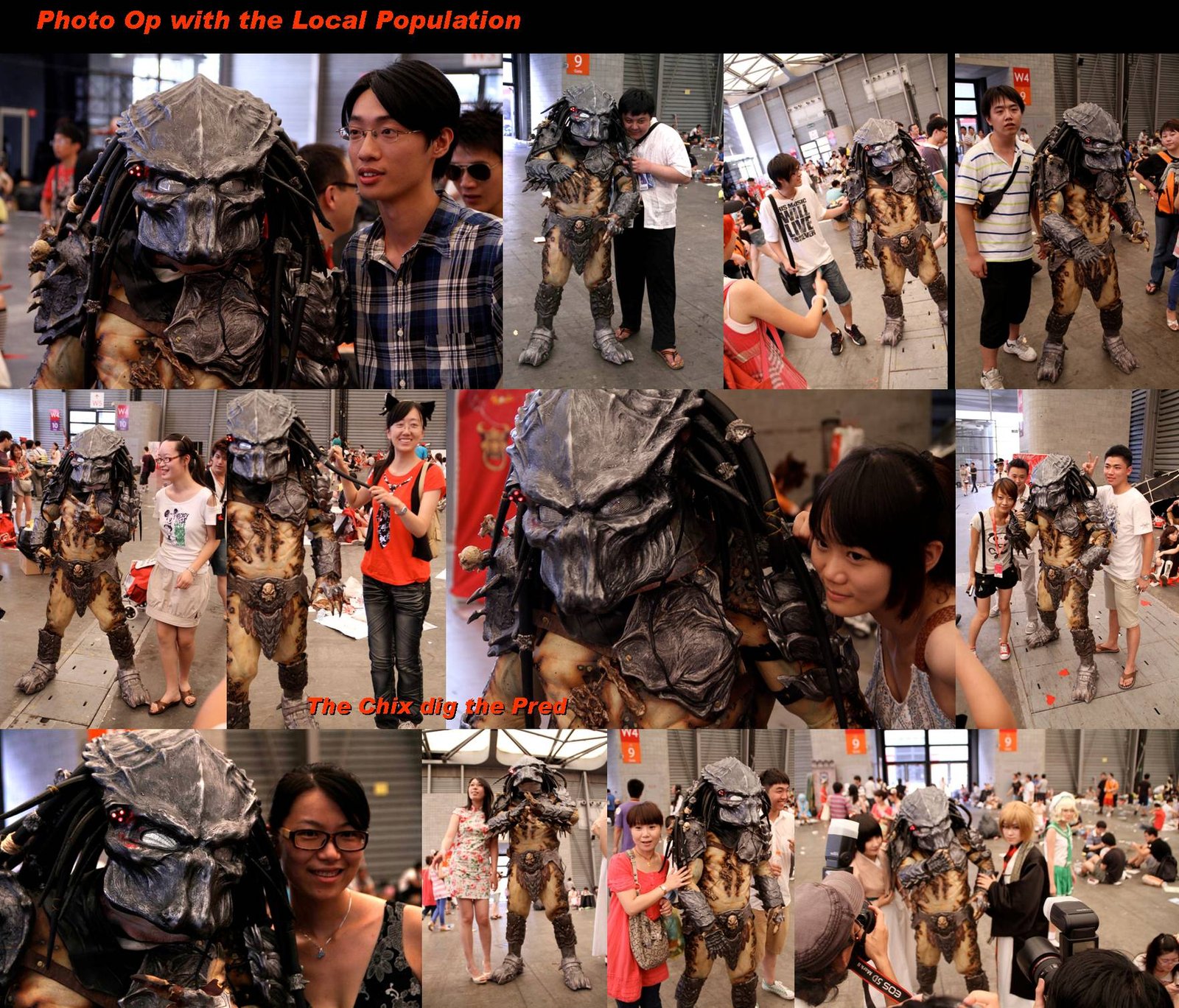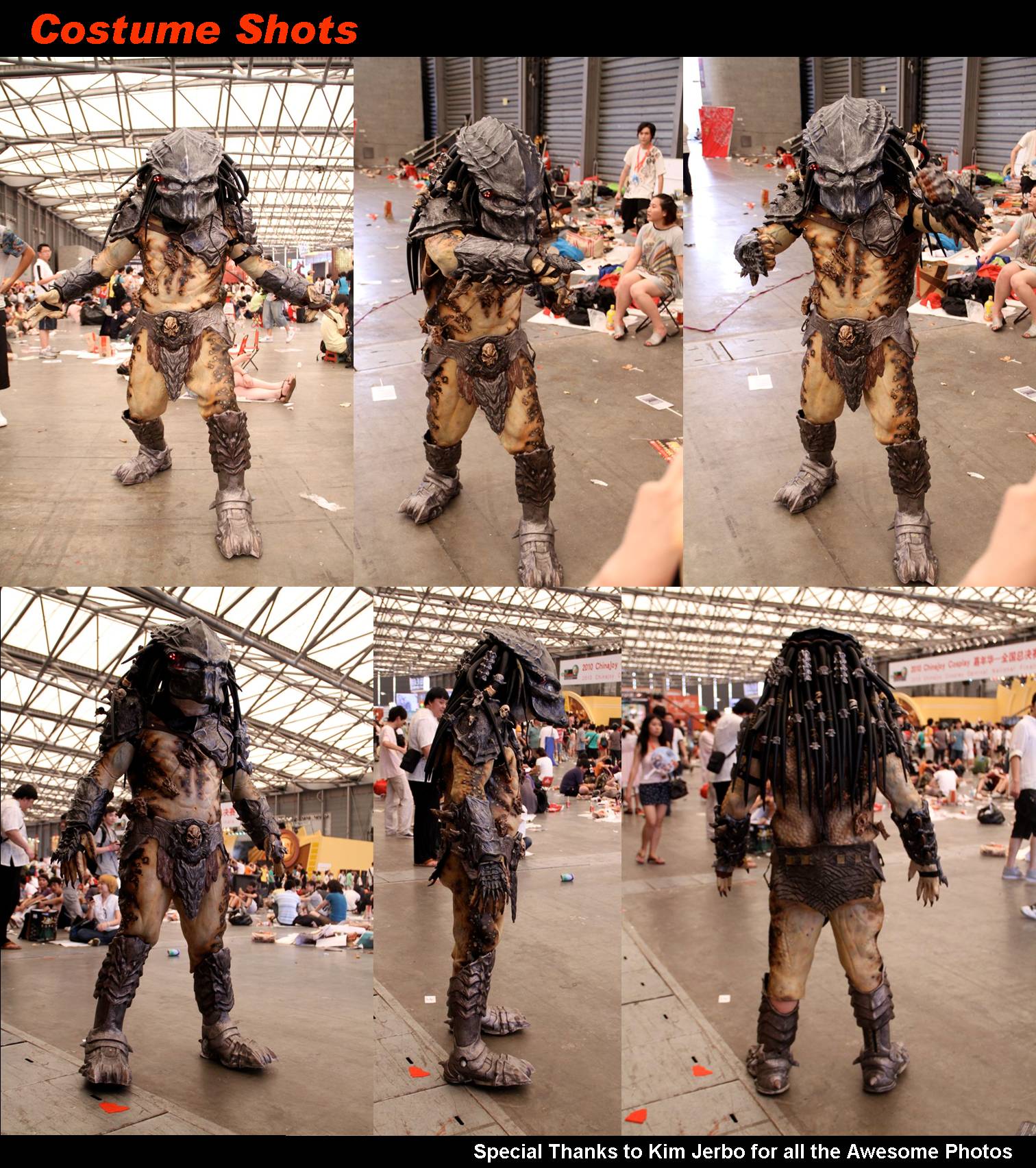 Predatorade
Yeah - I am looking for a Gatorade sponsorship
This whole month while working 10 hours a day on the suit in the
hot summer heat I drank Gatorade a lot. Sometimes water doesn't cut it anymore.
Gatorade Fuel for the Hunt!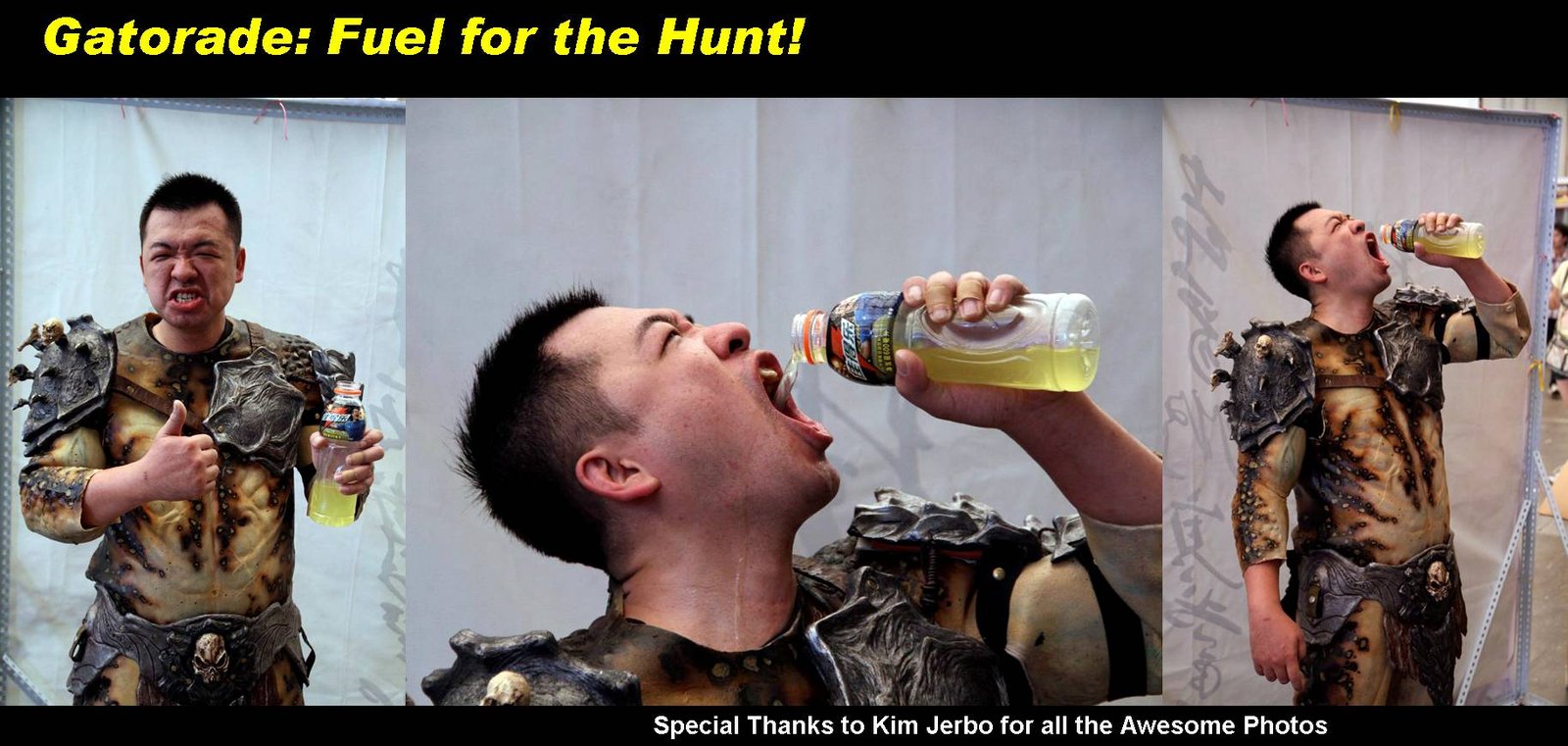 This is the helmet I wore to ChinaJoy. It has LED's and 2 cpu mini fans. It was so hot it didn't make a difference. Next time I'll put 2 Turbines in there LOL