I've been working lately on redoing my Gambit costume as well as making a new Sam Alexander Nova costume. I'm going to document my progress here because unlike the facebook friends I'm sure I annoy with constant updates, you guys enjoy costumes haha.
Here is my first build of my Nova helmet. I'd like to thank
Dracosfire83
for helmet make a Pepakura file for me based on the comics. I could barely find a generic Nova helmet online much less this new and very specific helmet.
Next step is to resin and fiberglass it!
Here's a quick pic of my gambit coat. Ignore my messy work station. Intially I found a tan trench coat a thift store and dyed it brown after several attempts in my dorm room(which ended very messily). But since then I've seen a few tutorials for Gambit costumes on the RPF and I've taken the best of all of them to alter my costume.
I first attempted to straight paint on the jacket but the rain slicking surface proved to just absorb the paint. So I ordered this soft body acrylic paint and gave it a quick coat then painted back over with brown acrylic. Looks way better already and has that leathery look I was going for.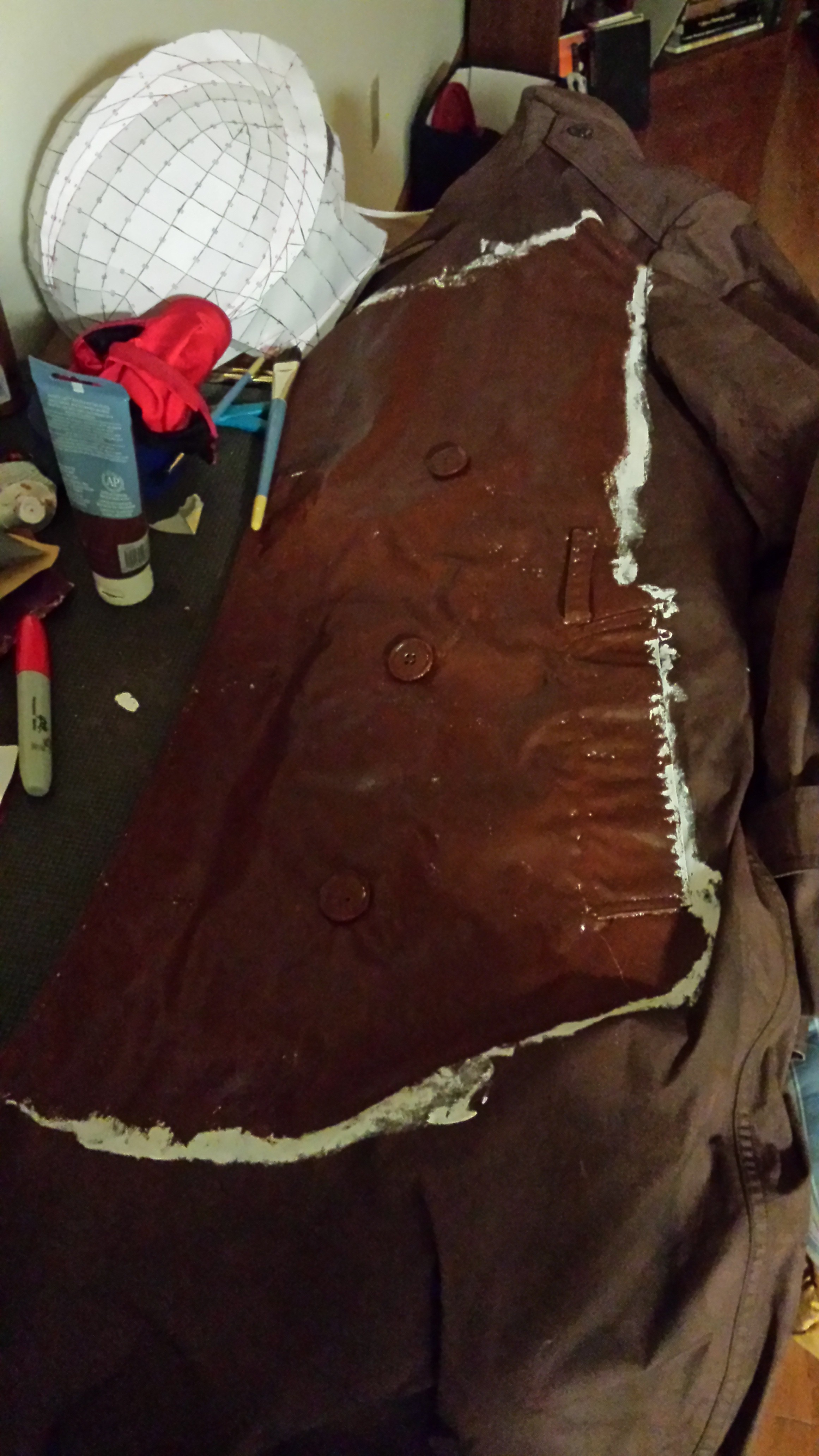 Last edited by a moderator: