Hope you guys enjoy the stuff I do. I have a 7 year old so they idea to work on nerf guns just occured to me about 6 months ago. I now have a shop where I work on orders and projects - usually about 5-7 hours a day after work and on weekends. It's never going to make me rich, but if it provides me a fun hobby and some extra cash for the family, I'm a happy man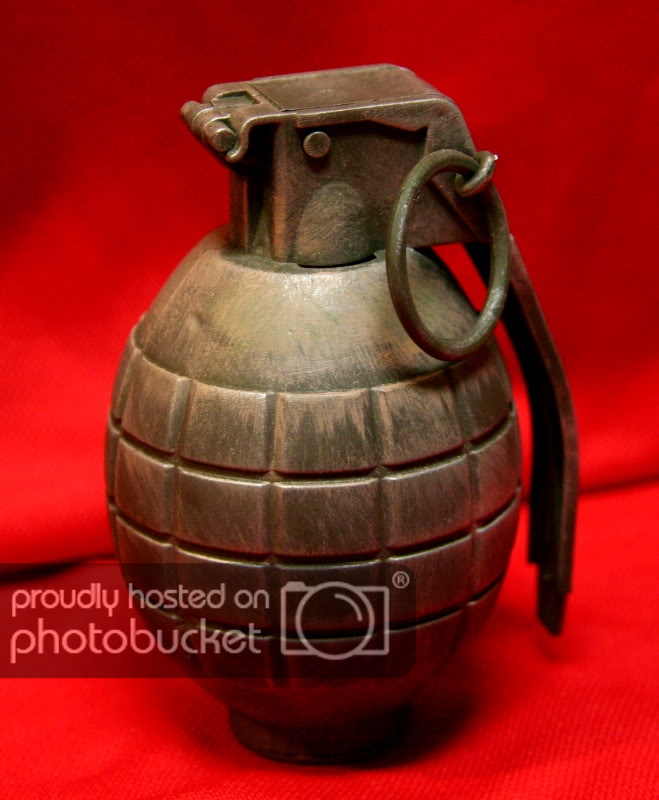 just a little .99 cent toy grenade. I liked the cast and thought it would look cool painted up!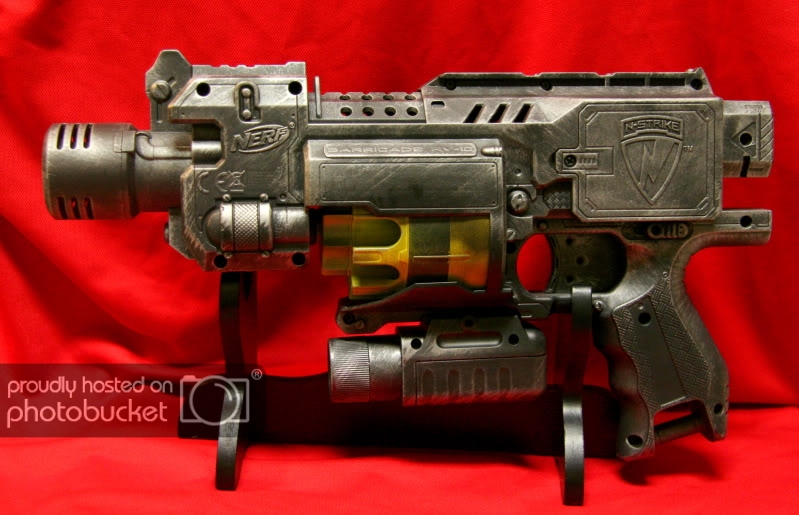 Auto Pistol Goodness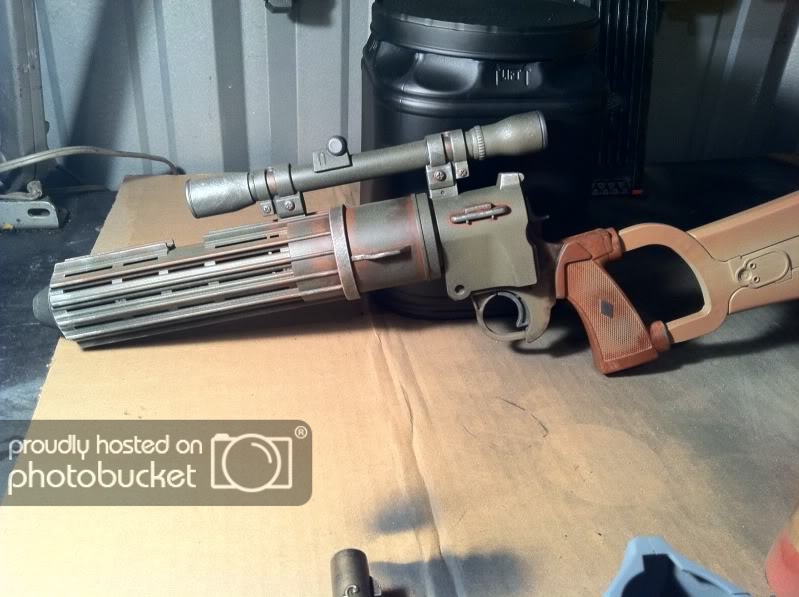 WIP - Boba Fett blaster by hasbro 3/4 scale (I need a source for full sized replica casts!)
Previous Fett blaster I did a while back
Gasparilla Pirate Fest is coming up this weekend in Tampa. Had to make a few pistols for the event! (Cast resin, no metal)
Standard issue Stormtrooper Blaster - Hasbro 3/4 scale
Nerf Longshot - Modded up!