Sr Member
RPF PREMIUM MEMBER
I bought a German Snorkel Parka. Here's the inner tag. I gather this means maybe machine wash cold/warm? Do not Iron, no triangles? What's the circled "P" for?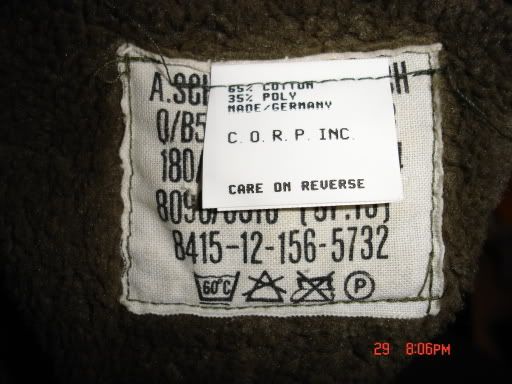 Made of 65% contton/35% polyester tightly woven outer shell, and has a removeable synthetic fur inner lining.
There is an E-Bay sale on what I would swear to be the same coat that states it is machine washable. I have not gotten a reply back from them yet.
Other than the universal symbols I never bothered to learn, there are no clear washing instructions in my coat in Deutsch or English (though there was a 5 Pfenning coin in one of the pockets.