Mythbusters model of their Impala Rocket Car. i've done both Version 1 and Version 2 (the super-sized episode).
Version 1 is a 66 impala in 1/25 scale from AMT. I replaced the wheels with some 80s camaro rims and wide tires. the roof rocket is styrene bits. at some point i'd like to repaint it in turquoise.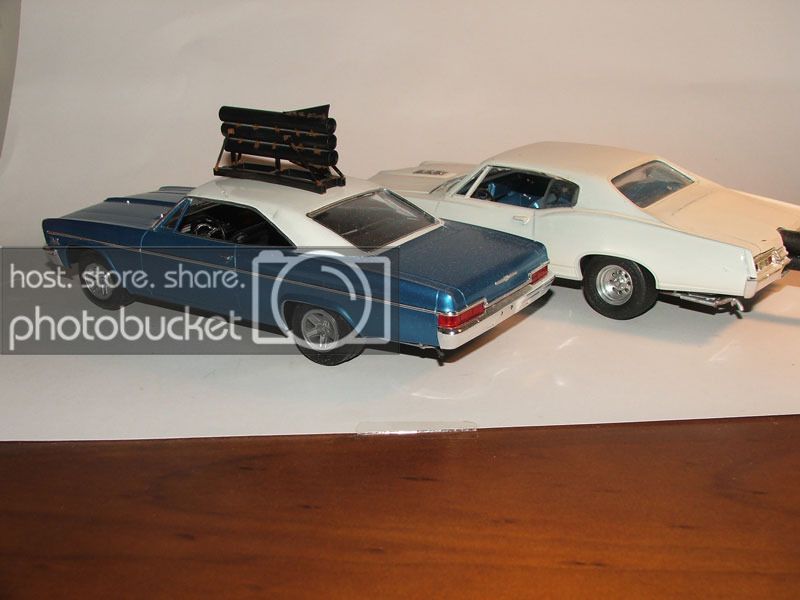 Version 2 is a monogram 67 Impala and i replaced the roof with a chevelle hat to replicate the hardtop instead of a fastback. I also changed the rims and hacked out the rear bumper to add rockets.