Hey guys, I just painted a raw DJ cast from Mike Warren.
He doesn't sell raw kits anymore, so this was quite a pleasant surprise and I'm forever grateful to MW for his trust.
The most interesting part was reaching a look that was very detailed, but at the same time replicate some kind of rushed, "last-minute" feeling.
As I have done in other projects, my goal was not to replicate every scratch a dent as seen in the Tantive 4 reference pics, but to imbue the helmet with great depth and personality.
I'm happy to share this paint process, hope It is useful.
After prepping the cast, I sprayed it all black. I immediately modeled the C-scar by rubbing my finger on the semi-dry paint on each single pass.
It took various attempts to eventually get it right, but it contributed to the final look of the piece.
I applied a final coat of black and then decided I wanted to get a very nice texture once I brushed the gray pant. So, I aggressively sanded the whole mask with low-grit paper, to create some furrows in the direction of the strokes seen in the pics of the Grunberg mask, then detailed the dents and scratches with jeweler filing tools.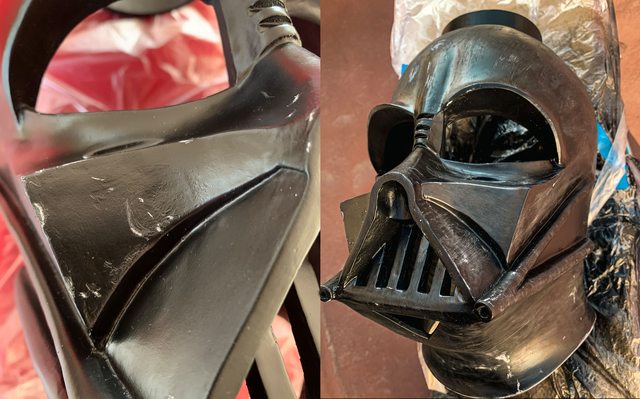 This is the result after applying various thin coats of Tamiya gunmetal gray with a brush. There were some "happy accidents" that added a very special, grungy look I was after.
I purposefully omitted some weathering details on the upper part of the mask, mostly because they are not visible anyway and I preferred a mostly gray brow.
But, I did add some very small dings on the neck, based on the fact that the Tantive 4 scenes where shot after the duel with Obi-wan.
Here is the final result. I particularly like how the C-scar reflects the light.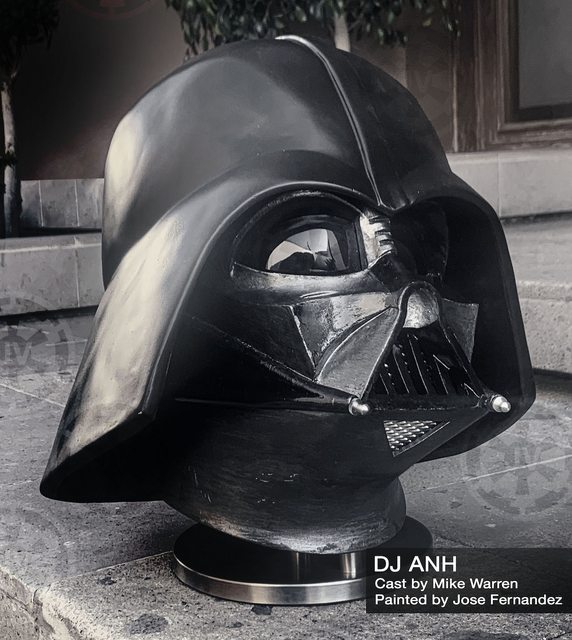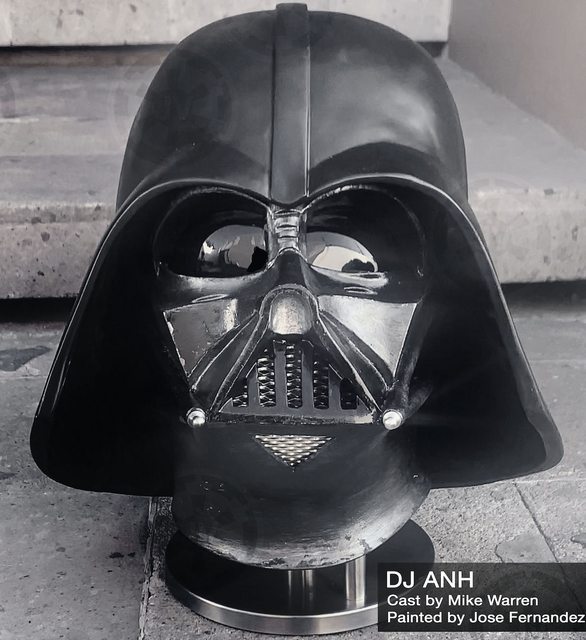 And here it is, next to my GH ROTJ, cast by Tony Le. It's very cool to see the contrast between the two lineage casts.