Sr Member
Gone but not forgotten.
Well, I've been hesitant about buying a real totokia from Fiji because of the inconsistency about accuracy. So, I've decided to start making my own.
I realize, of course, that mine will be inaccurate for several reasons. However, mine is not costing my anything but labor. Free-and-inaccurate doesn't hurt me as much as $175-and-inaccurate.
The metal mace was made by forttusken, I believe.
The totokia started out as an oak table leg and some other pieces of oak glued up to turn the "ball" end from.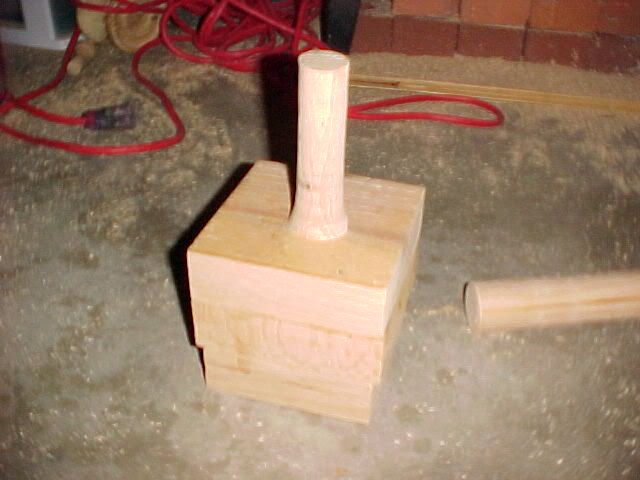 Here is the main shaft of the totokia after turning. Too straight, I know. The real ones have a curve to them. I just can't achieve that on my lathe.
but it does have the increase in diameter from the "grip" end to the part that joins with the ball end.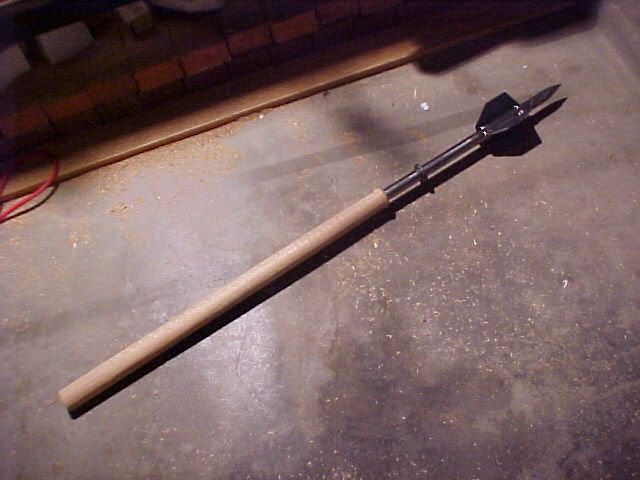 Still have a lot of detail to put here by hand.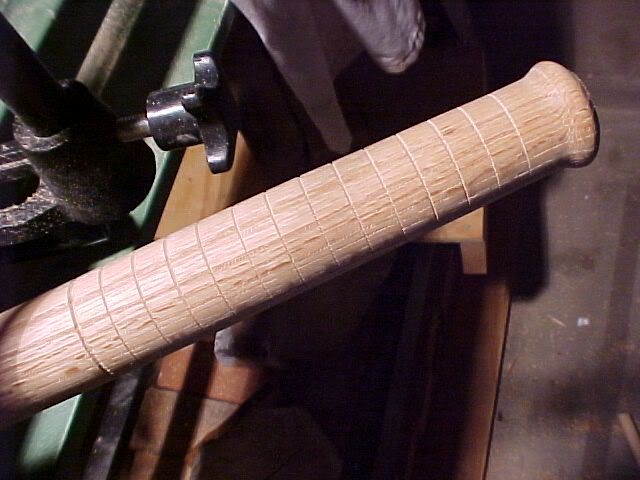 And how it will all come together. I still need to turn the ball end and fit it all together.