Hi all
Finally got some pics of my pred suit. Again I would like to thank Pdisc for selling it to me. It's a great suit. I plan on adding more to it for next year. Dread beads, bio mask, and cannon. Lots of great people here in the lair I shouldn't have a problem.
I haven't been able to get more pics yet. and no i didnt win the comp i was at ........ Damn it ........ lol. all well next year
noobie mistake I forgot to paint around my eyes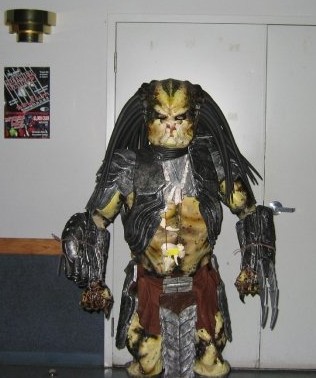 Got another pic. don't know his name, and don't know if he is a lair member or not, but he did a good job on his suit.
Thanks
David
Last edited by a moderator: