So I acquired molds to these based off of Vagabonds pepakura models a few months ago and managed to pull a few urethane rubber casting but the mold wasn't quite to my liking so I decided to remake em.
Here's a hot glue cast I painted up for myself. I had lots of bubbles but I worked with it anyway.
I've had these already made for longer than I've had the molds just sitting on my desk as decoration.
I first started with the Noob Saibot mask by coating it front and back with polyester resin (fiberglass resin). For rigidity I coated the inside with hotglue and a cardboard support. From there I just sanded and added putty.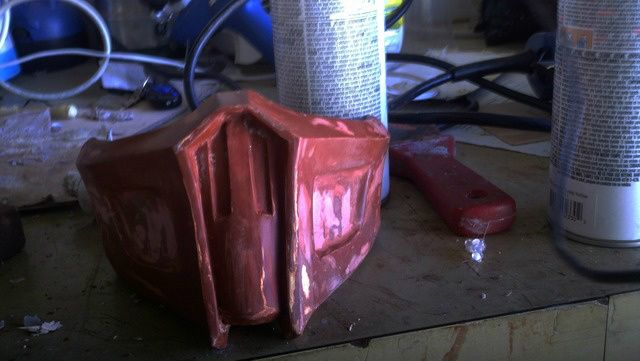 For the Sub Zero mask I approached it differently because with the Noob mask I ended up sanding past the paper and resin in a couple spots and hot glue isn't exactly sandable. :lol So basically I applied a few layers of gesso and modge podge to the back and a few layers of just modge podge to the front. It made it a bit stiffer so I could apply a nice thick layer of bondo filler directly to the back. As it cured I tried to make sure the mask wasn't warping. Then a nice thick coat to the front.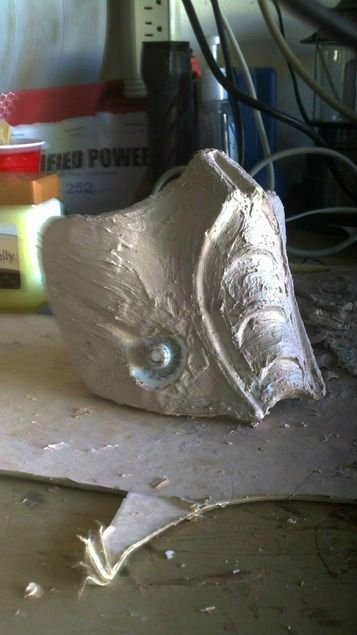 Lots of fun time sanding and adding putty to correct the warped shapes. But it's almost done, just filling in pinholes and steping up in grits to get rid of the sanding marks now.
Old vs New Comparison
Looking at it now I really do like both versions. The casted one has a certain asthetic to it that the revised one doesn't.
I'll probably make the molds within the next few days.
Last edited: