Sr Member
RPF PREMIUM MEMBER
After a few years of me flying solo at Cons as King Arthur, my wife agreed to be Patsy. She and my daughter worked on the tunic while I tackled the pack.
The main consideration was weight, the pack needed to be as light as possible. All the solid pieces are made from pink sheet housing insulation. Fabrics were bulked up with either bubble wrap or plastic shipping air pouches.
Here's a speed build (final assembly wasn't filmed -we got crunched for time).
A few still pics...
Pink sheet foam cut with a jig saw and assembled with a combination of spray adhesive, hot glue and wood glue (the wood glue is for a good, strong, permanent bond).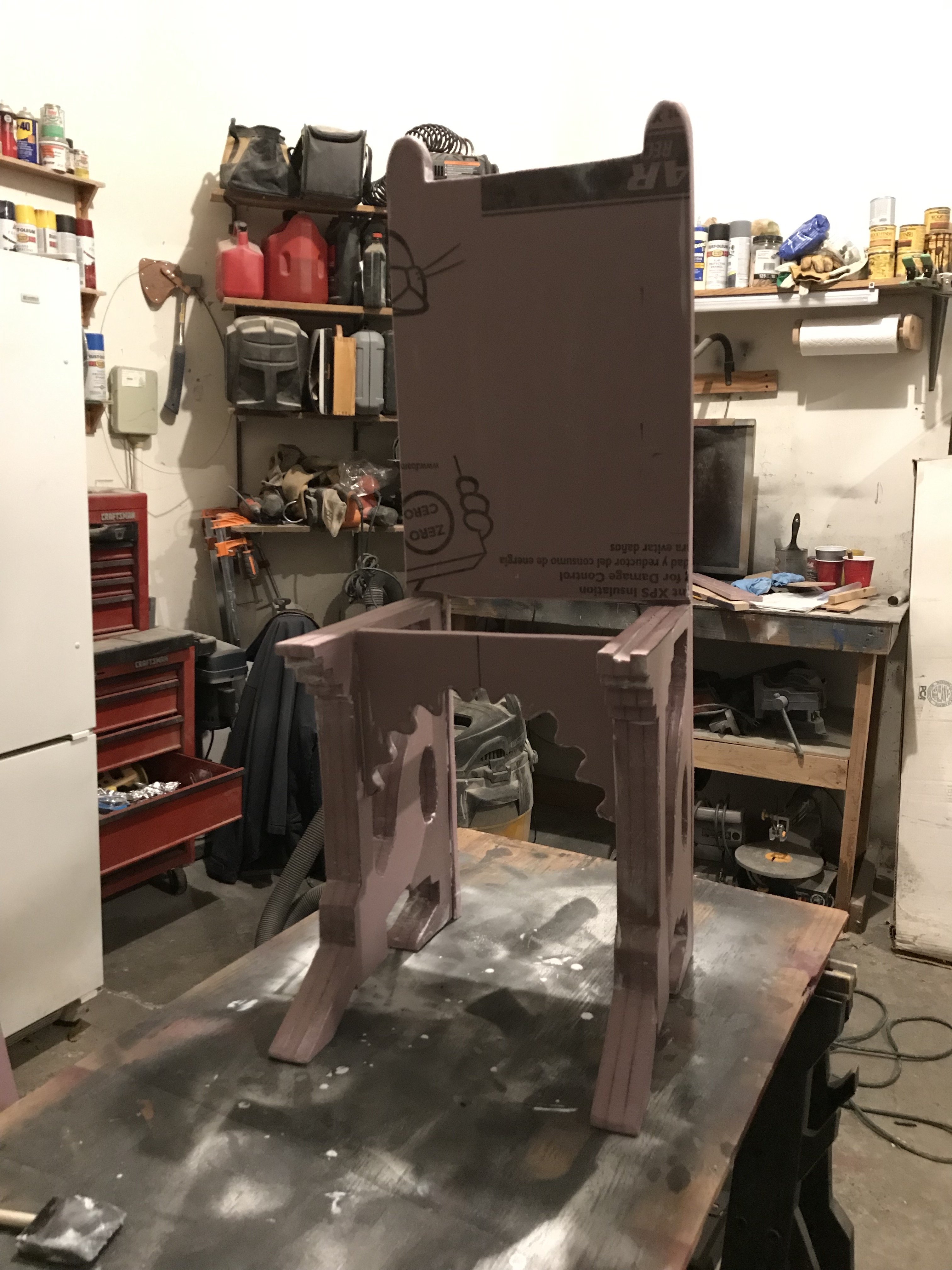 Painted and weathered -wood texture is achieved by layering in black, red, dark brown then light brown. Each layer is applied while the other layers are still tacky to cause them to blend and streak.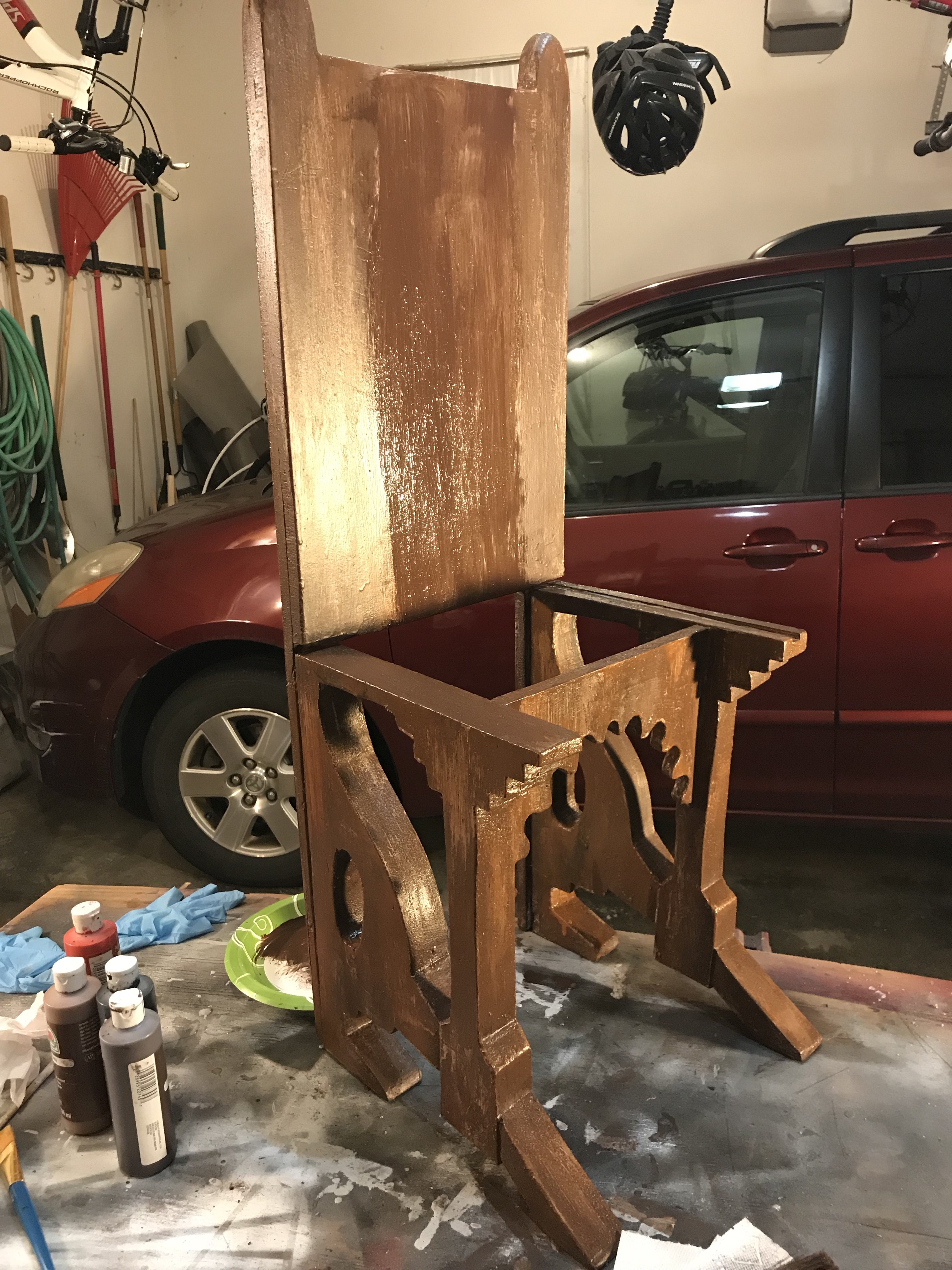 Upholstery added and weathered -applied fabric with spray adhesive and streaked watered down black acrylic with a foam brush.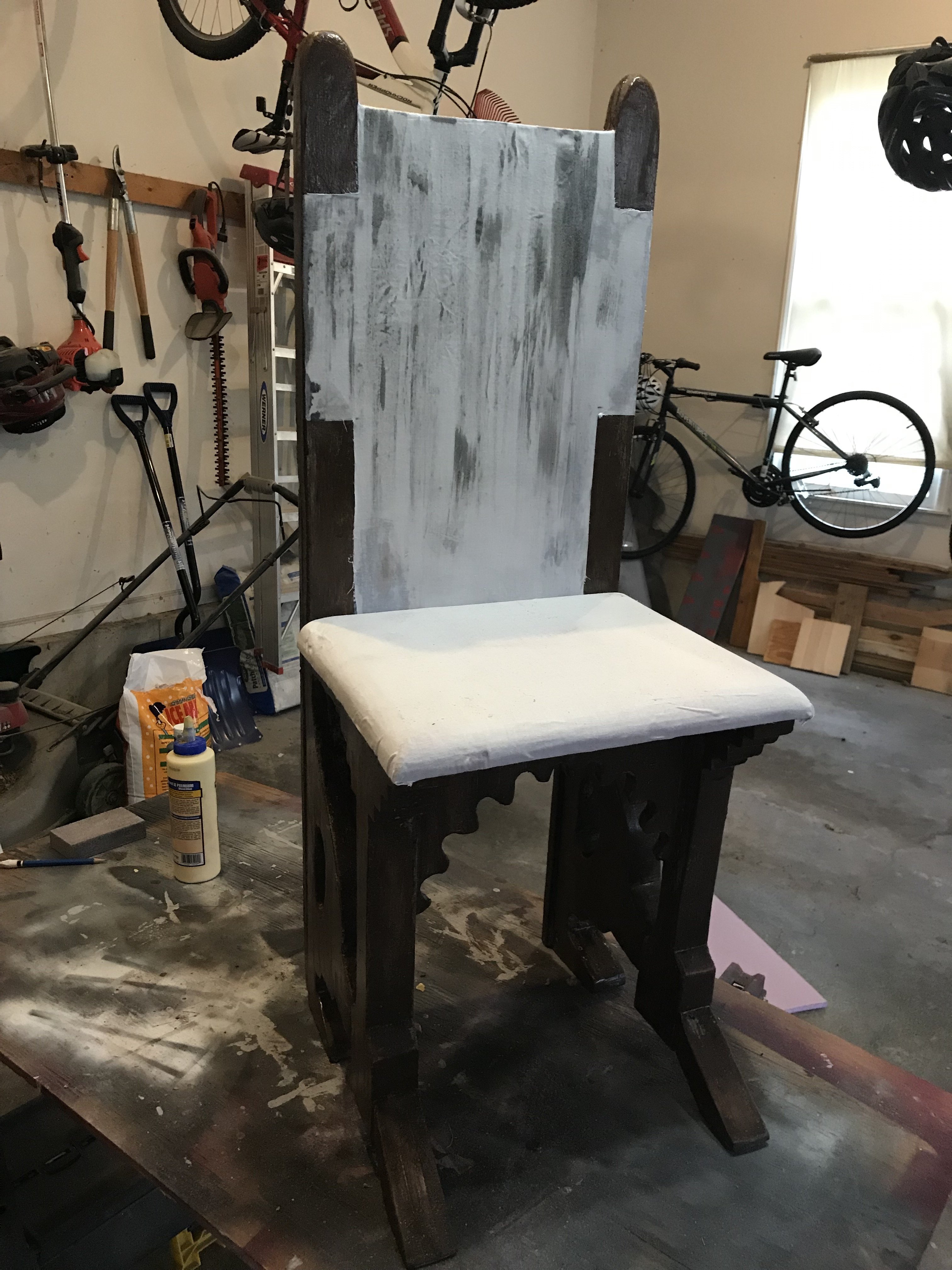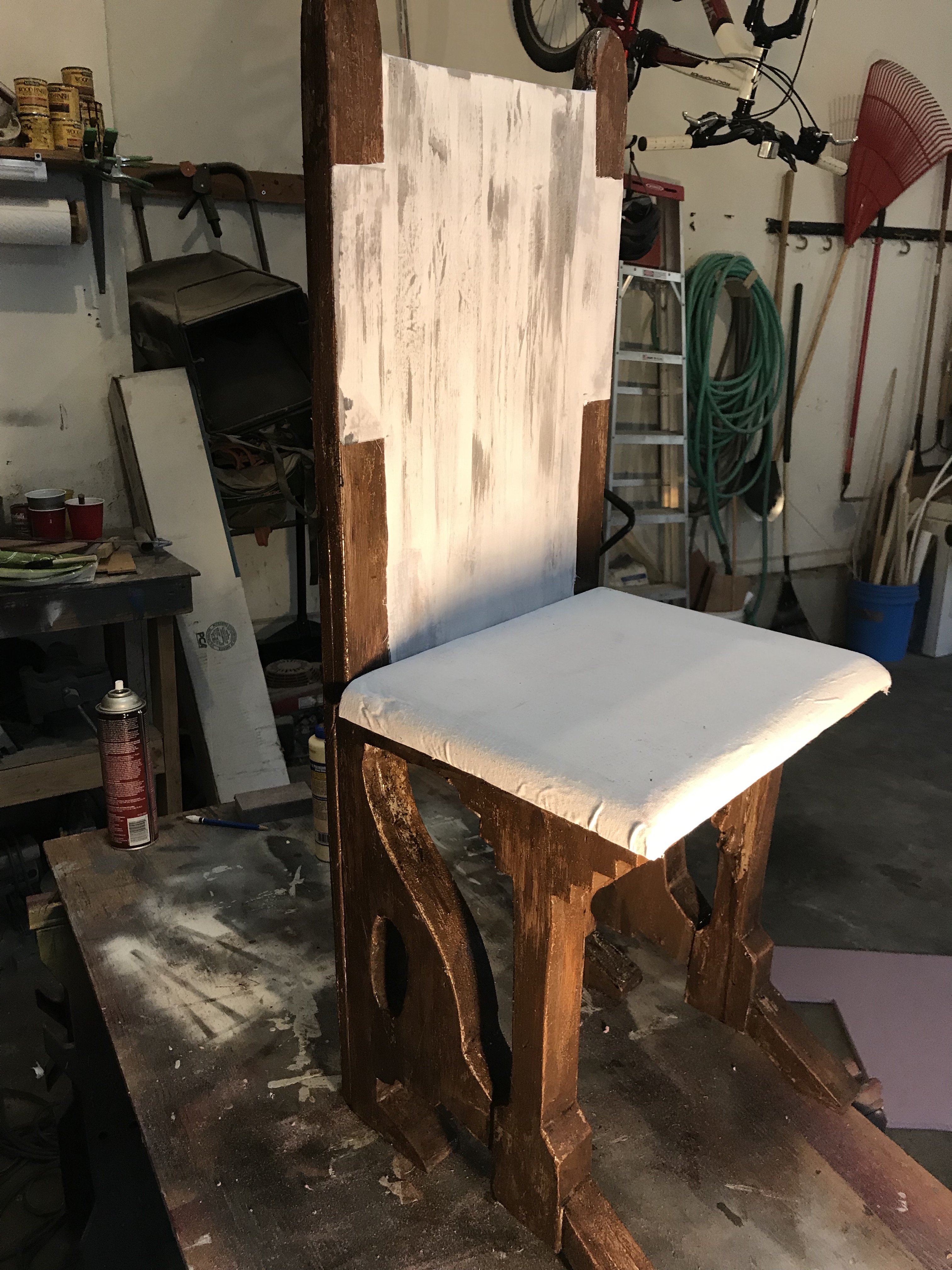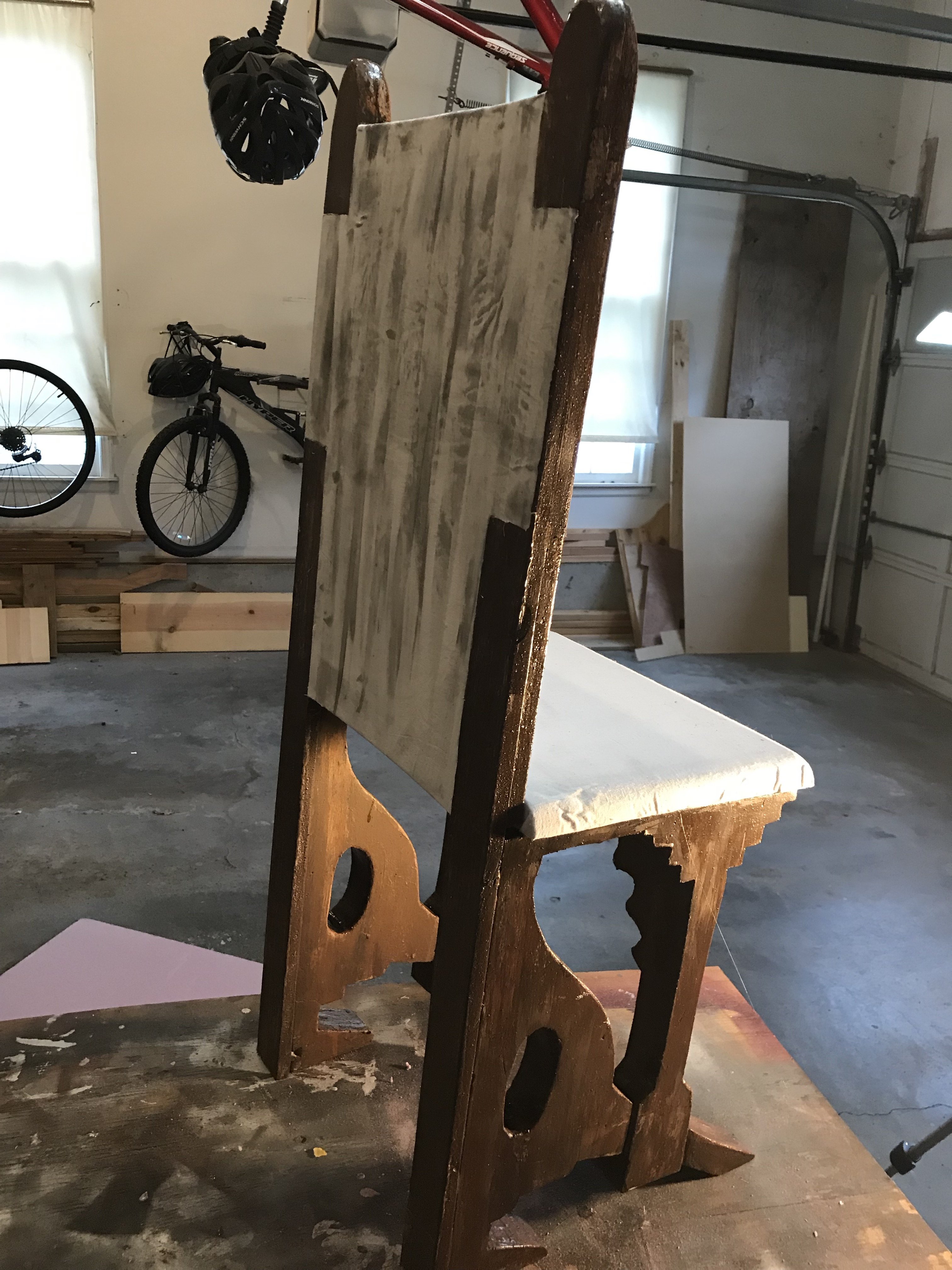 And the final pack (with lots of help from my wife and daughter for creating the fabrics).
And lastly, us at the Con