Finally completed the "punching bag". Double capped rivets on everything except for the rank badge which came with Chicago screws.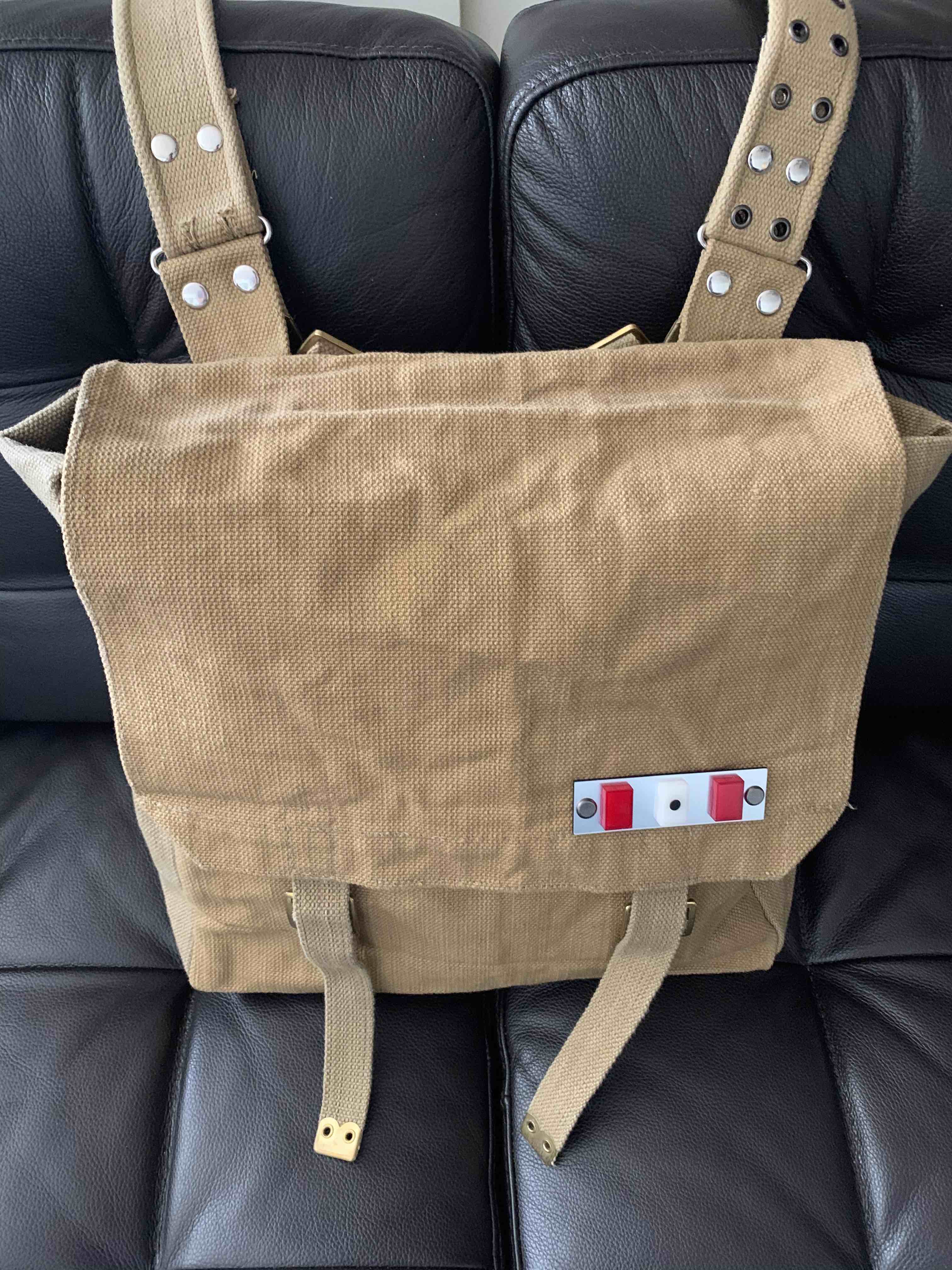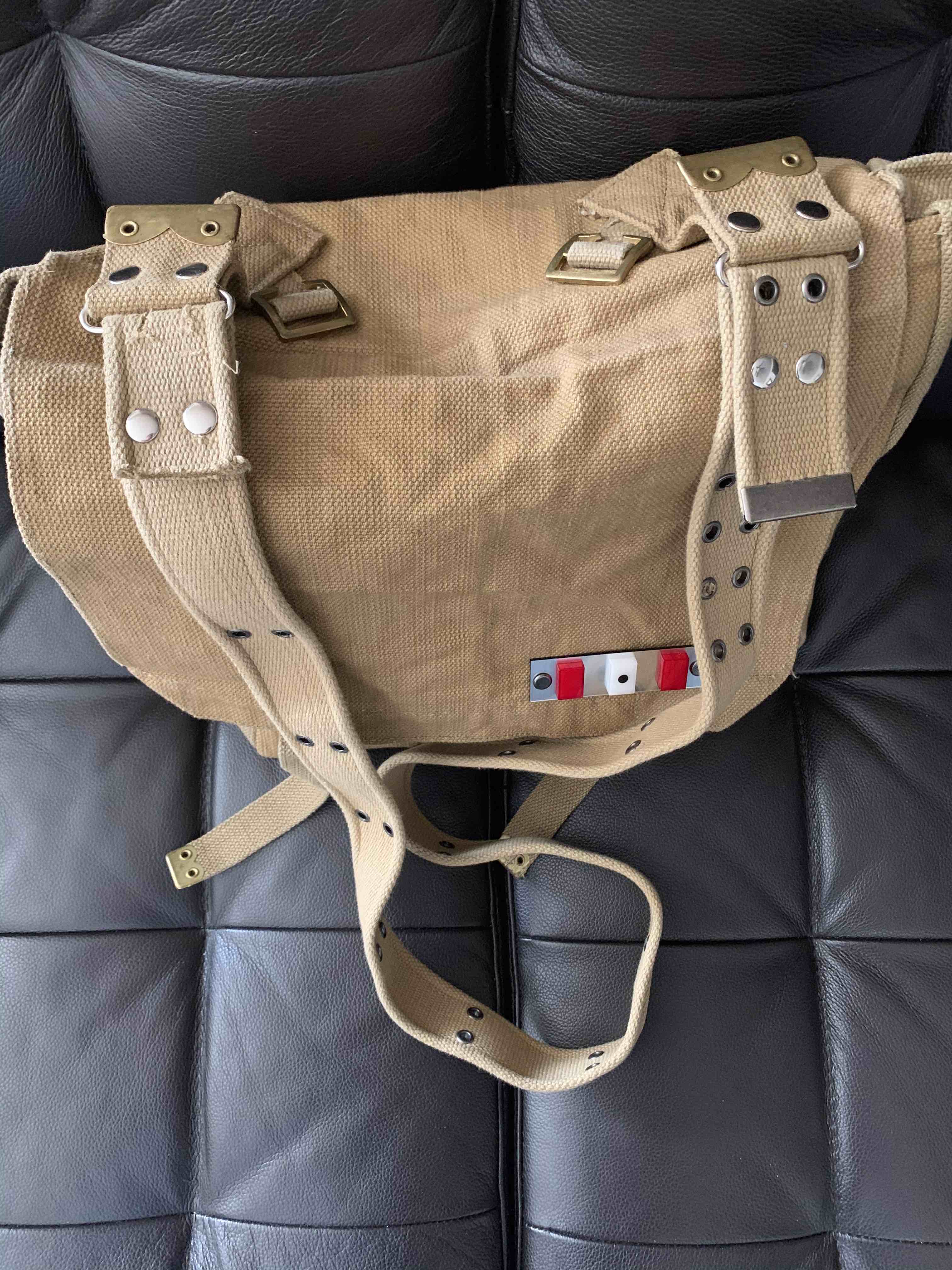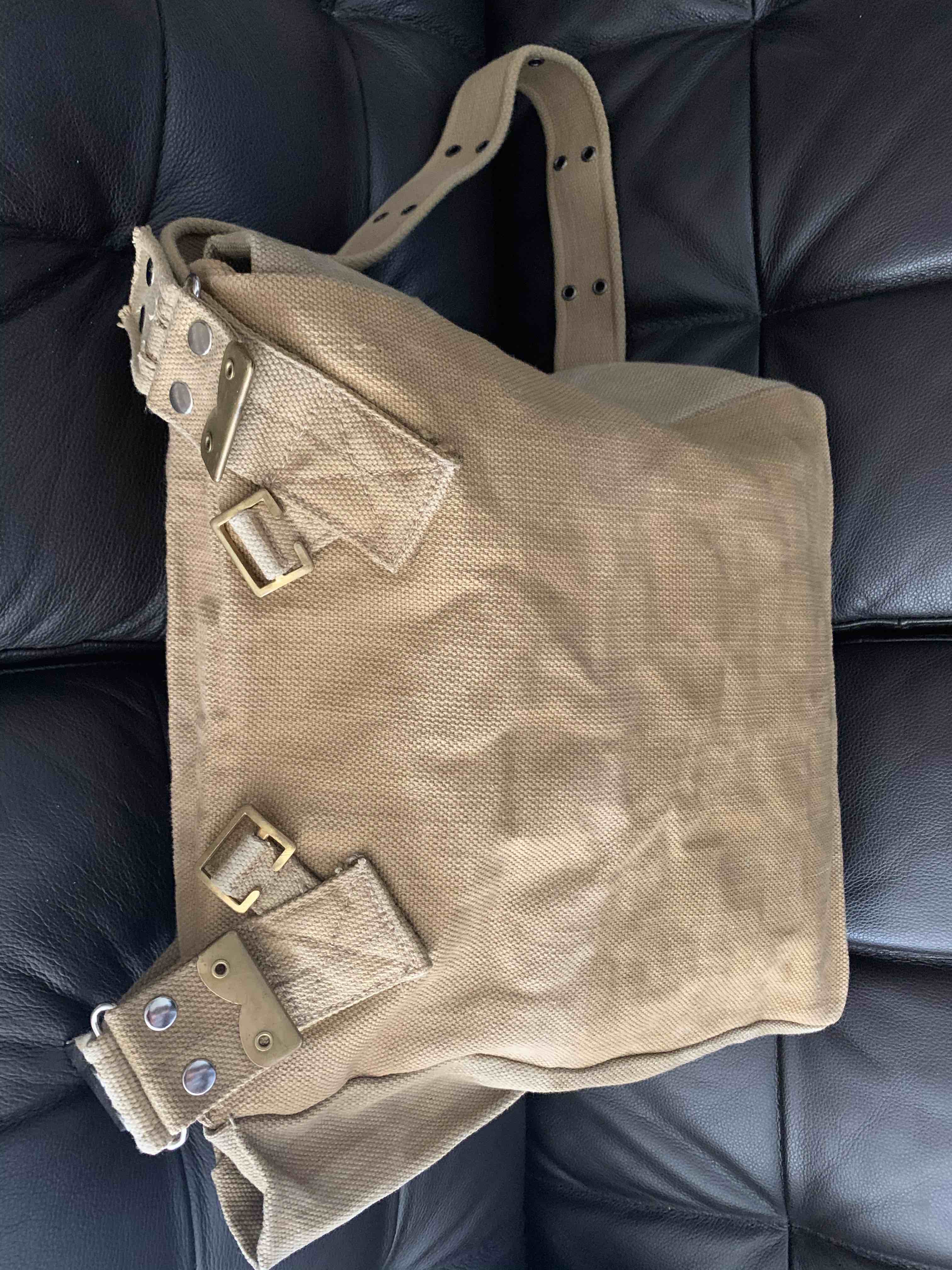 Detail of the rivet. This was a bit tough to attach as it was going through 3 layers of canvas, but managed to squeeze it together.
This is one version of the on screen bag. The other has the rivets at the edge of grommets. Still debating if I should weather the rank badge or just let it happen over time.