Hello there,
A couple of weeks ago I received my first Exactra 20. Still needing another one for my lightsaber projects I scored my second Exactra 20* and received it yesterday. When I opened it to check the 7 bubbles lens I was totally flabbergasted. I announced my first discovery about the flattened sides in this thread here :
Lightsaber calc bubbles
And the replica bubblesstrip that was created by James Kenobi and Rebelscum also had the flattened sides.
Showoff- PERFECT cast Exactra 20 Bubble Strip- PICS !
http://www.therpf.com/showthread.php?t=67567&highlight=calculator+bubbles
NOW I HAVE TO ANNOUNCE THAT I'M NO LONGER CERTAIN THAT THE ORIGINAL PROPMAKERS DID ALSO USE BUBBLE LENSES WHICH WERE NOT COMPLETELY ROUND AND EVEN THOUGH ALL OF US THAT HAVE AUTHENTIC VINTAGE EXACTRA CALCULATORS CONFIRMED THE FLATTENDED SIDES
HERE ARE PICTURES OF MY LATEST EXACTRA 20* and MY OTHER EXACTRA 20 FOR COMPARISON :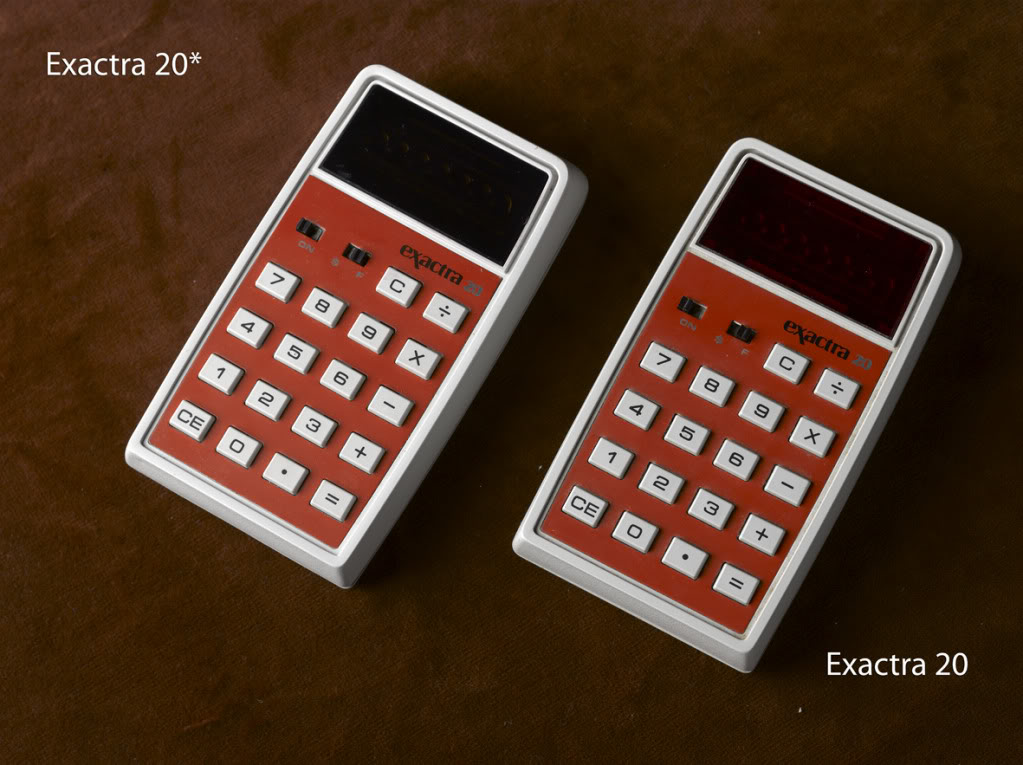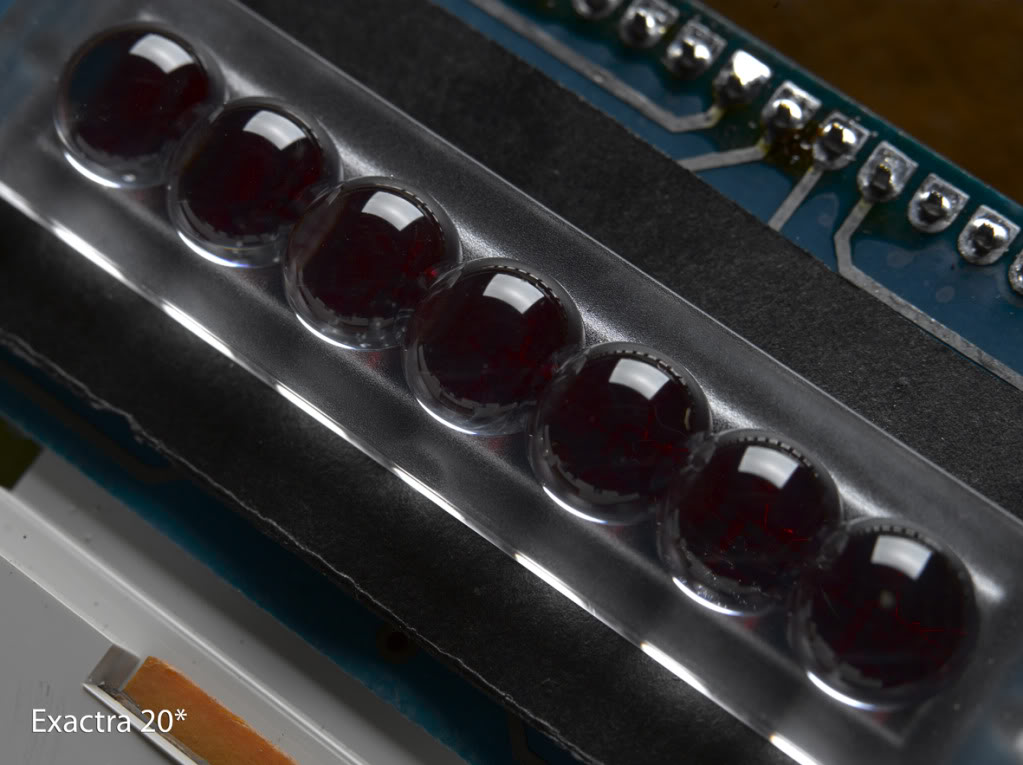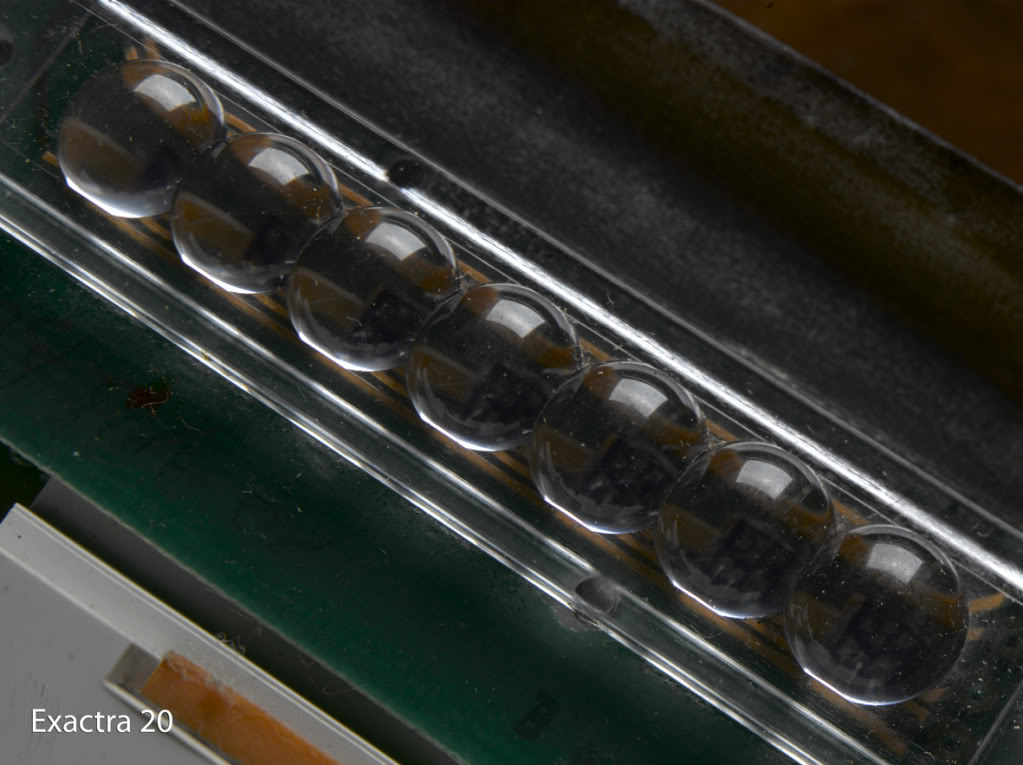 NOTICE ALSO THE ICING ON THE SURFACE OF THE EXACTRA 20*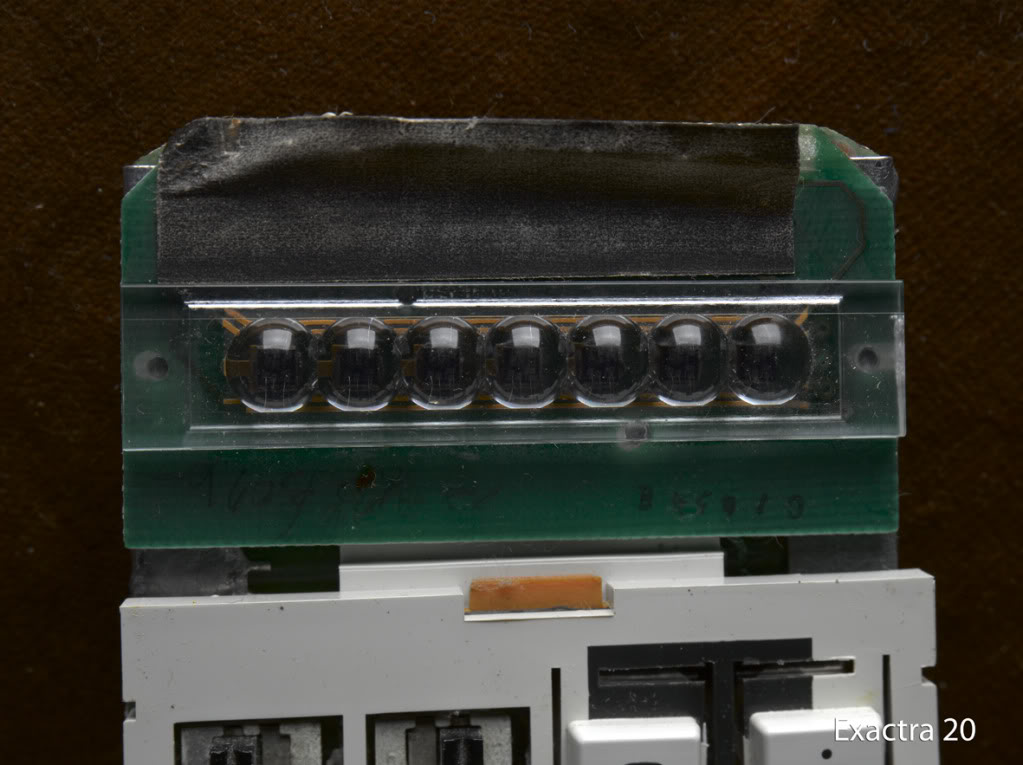 AND THEN THERE'S ANOTHER BIG DIFFERENCE WHEN YOU WANT TO PUT THIS BETWEEN THE GRAFLEX CLAMP AS SHOWN IN THE ABOVE THREAD BY CLUTCH ALL THE OTHER FLATTENED BUBBLE LENSES HAVE EDGES WHICH RUN LENGHTWISE UNDERNEATH AND HAVE TO BE SANDED DOWN. THIS EXACTRA 20* HAS EDGES THAT RUN SIDEWISE SO YOU ONLY NEED TO CUT IT DOWN TO THE RIGHT SIZE TO FIT IN THE CLAMP AND JUST SAND DOWN A VERY SMALL EDGE WHICH IS LEFT!!! SEE THIS PICTURE BETWEEN THE RED LINES.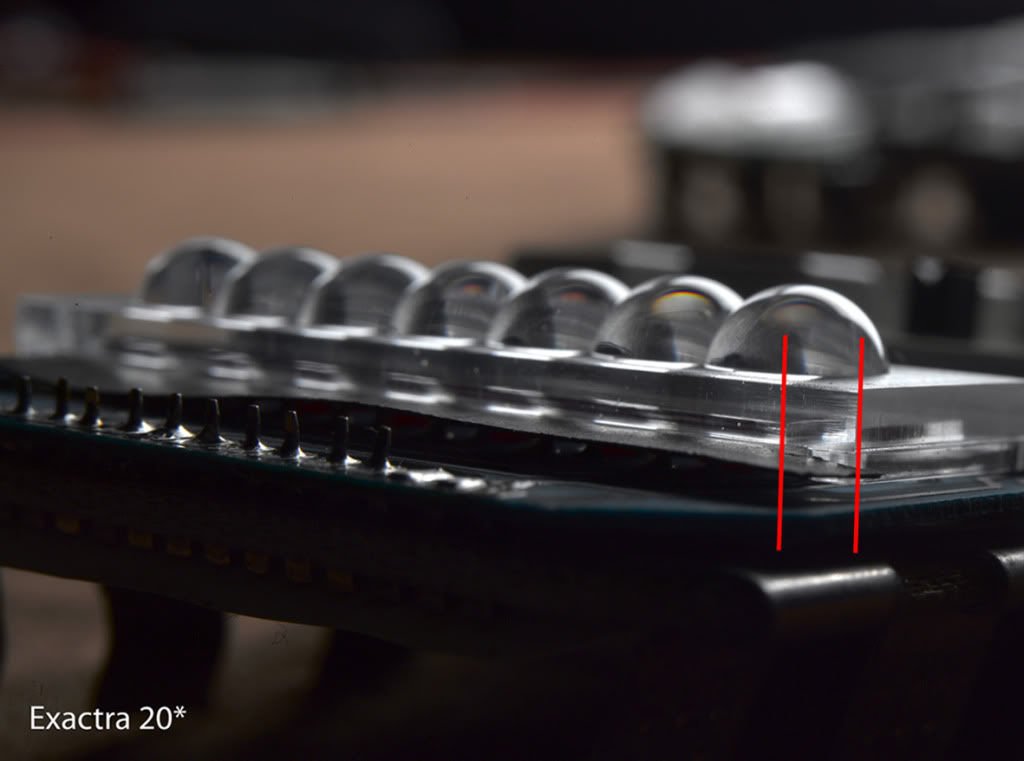 MY LAST PICTURE IS OF THE SET AT FOTOSTUDIO AT THE FOTOACADEMIE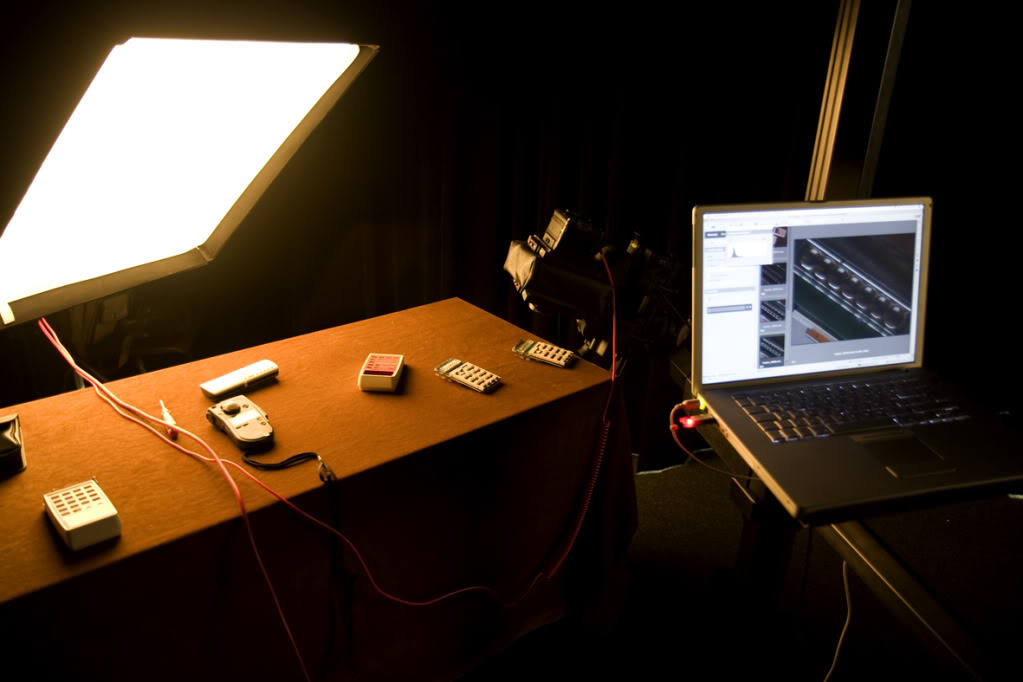 SO I'M PROUD TO PRESENT THIS NEW DISCOVERY TO ALL WHO ARE INTERESTED IN AUTHENTIC LIGHTSABER PROP PARTS AND IT SEEMS THE BLAST-TECH REPLICA BUBBLES CAN STILL BE USED BY THOSE WHO DON'T CARE ABOUT ACCURACY :lol
-Chaim
Last edited: