Hello, I'm new here and when making my Lego Predator and looking for reference material on the web, I stubeled on this site and well...
I make lots of Lego customs, and I made a Lego Predator some time ago, but it was actually prety lame, I was lazy and never looked at any refernce material, but now I finaly made a descent update.
Here it is.
Anyway, I'm mush happier with the result this time. It's been a while that I made a custom I really want to keep myself, and not give away or sell.
Here are some more pictures: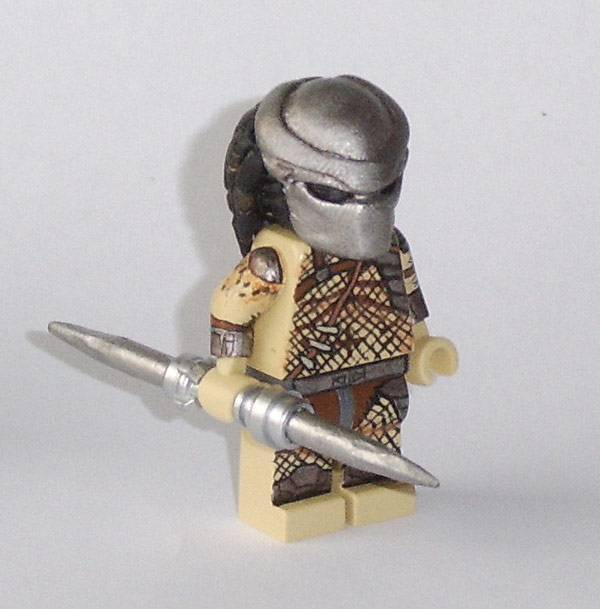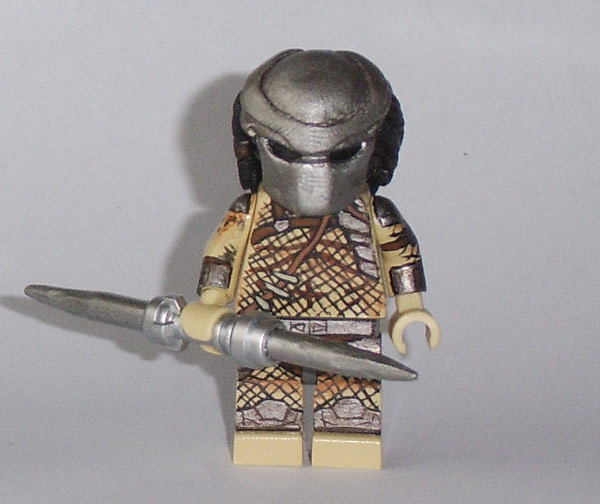 And a reference picture.

But, as can be seen in Predator 2 and the AVP Movies, at the end, a Predator never seems to be alone...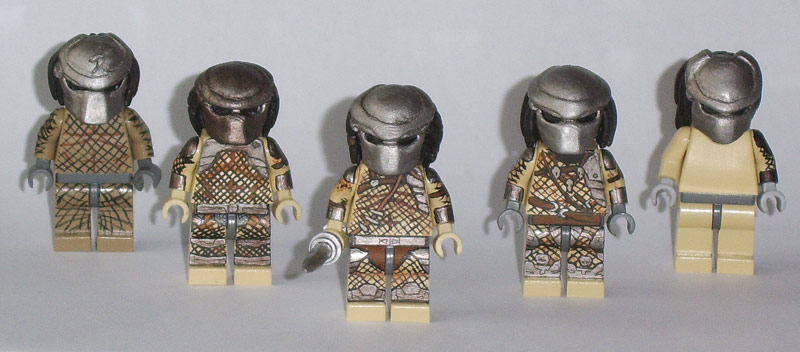 But his companions still need some finishing up. From left to right Scar Predator from AVP. Predtor 2, Predator 1, Elder Predator from Predator 2 & a first tryout
And eventualy, the Predator also needs to fight some aliens from time to time...
Any comments.