I tried doing this post and got it obliterated... so I have made it condenced due to time.
Here is some pictures to show my external touch ups to make it visually pleasing without making it looked touched by Disney. If you like Galaxy Run, then this concept is not for you. I am more into realism, not stuck in Dagobah for 30 years looks.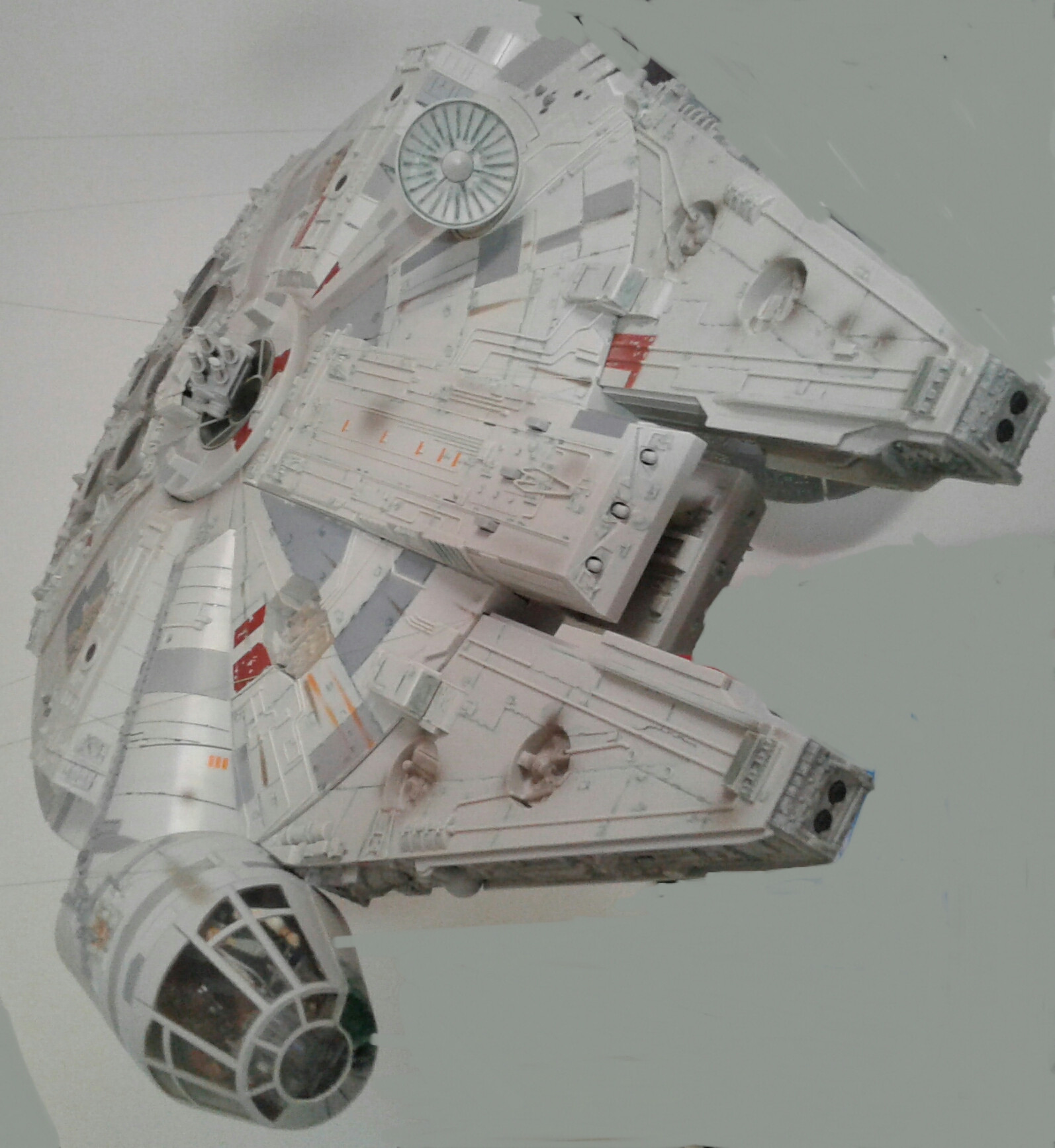 The above was done with white board pen. In fact the grey shadowing on the side panels are done with water based acrylic daubed with ear bud. So everything done can be removed with water and alcohol. These images are with early touch ups of panel eges. Not all panels get highlighted, to break up how things look under different lighting and angles. Most custom paints are way too heavy, and look the same under different angles. Realizm under distances and lighting is what I planned for under my highlighting techneque.
Just placing this in here, as a different look and take on customizing, away from Hollywood colorization and CGI.
Crossing fingers this goes... if not I will just move on, as if I never stopped here.
My mods will be further, with a custom lighted panel at the cockpit exit. Including lights along the entrance of the doorway. The light up kits have way too many flashing lights and way too bright.
The guns will be replaced with a Hero version from 308bits. The nose piece with the missles will be redone without missles. The dish will be replaced with a custom 77mm dish by 308bits. The engine flaps will have proper hydraulic arms and towers by 308bits. The front boxes will also be replaced with proper versions by 308bits. Nothing else done to the bottom, as it is hardly seen in view. The engine will be tinted 15% with a custom grey grill. I will also use brown shoe polish to brown up the white padded cushions to match the decals. The only missle left will be under the nose. Though I could cover it.
All the replaced parts will be kept for returning to stock. Other than the 3D components that are to be permanently set in place.