I will be getting two items today. The cockpit bulk head and nose section with the three missile bays, for modding. I noticed some pictures of the lighting around the game table. They look like the cockpit lights on the Legacy bulkhead. I plan on cutting them out for my decal, which will have a correct look. I will re-purpose the two lights and mod the seating section.
I added a side image of the nose as it meets the hull. Notice the half barrel/tank on the side. Shown are right of the image. All Falcons pictured in the collage have the same or near same changes. Even the hanger bay 32" Falcon in the SE film.
Also I noticed the front parking lights were added but not functioning, along with side plate updates to the SE ANH Falcon. I created a collage to show the extra changes.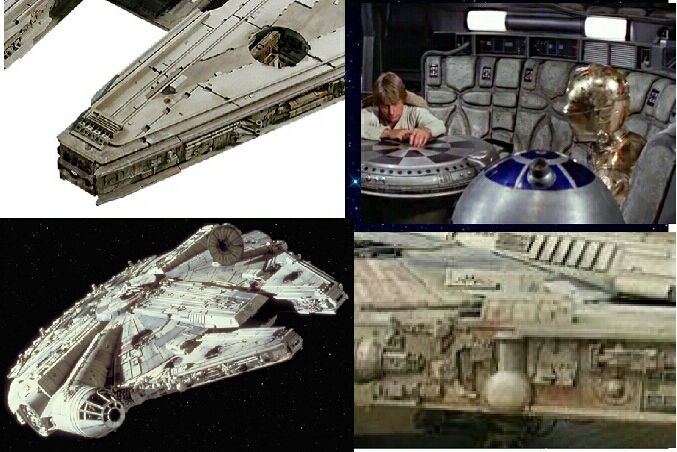 Here is a stock picture of the bulkhead for the Legacy Falcon. To compare how close the lights are to use in the game seating section.