My son asked me to teach him the basics of propmaking by building a League of Legends prop with him. He wanted to build a Staff of Azir to represent one of his favorite champions. There were not many attempts at building a really solid representation of this prop, so we set out to build it from scratch as the best example possible.
I think his vision featured a quick solid prop quickly finished to a quality standard.
My vision had molded fiberglass and electronic lights and animation and certain to be more costly in time and money.
We started with a plan to sculpt solid blanks to make fiberglass molds from. The biggest challenge of this prop's design is the wide disparity of references. The staff looks different during gameplay than depicted in the official art work. In the end, we primarily used the official artwork and incorporated some modifications to include features from the game model.
Here's the official artwork.
Here is the finished result!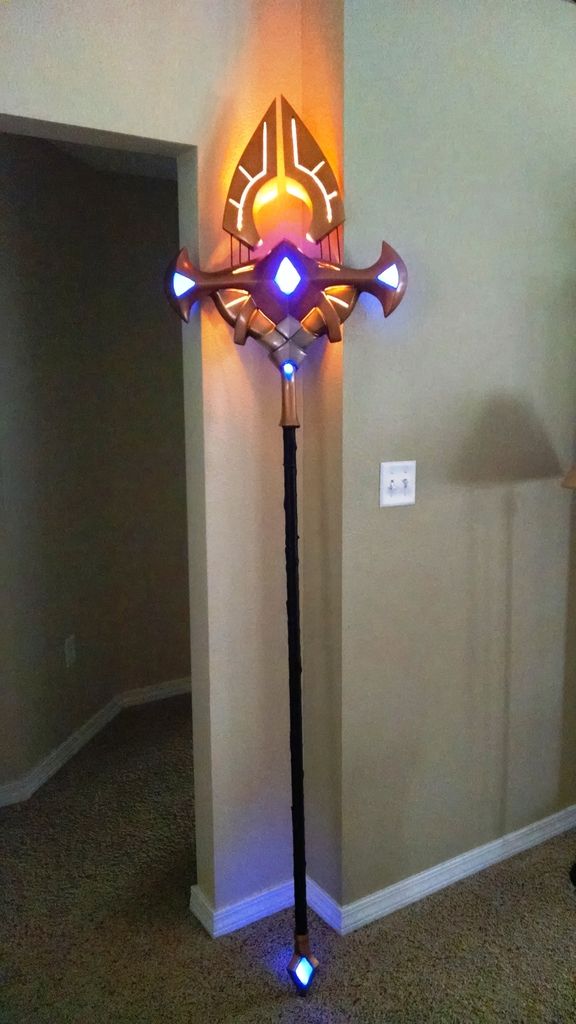 Once we had decided on the features, he made a full-size sketch to serve as the master pattern.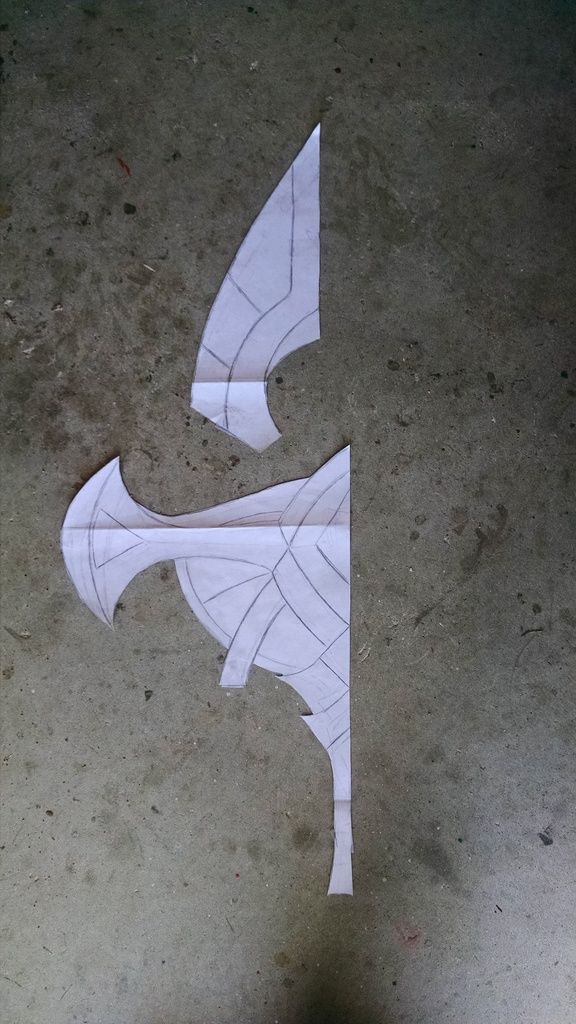 Our construction plan consisted of making solid blanks sculpted in floral foam to serve as a pattern for making fiberglass molds
We bonded the pattern to sheet metal. The sheet metal will serve as a backing for the foam and ensure symmetry between halves by minimizing variation in the foam sculpting.
The band saw made short work of the basic metal cuts.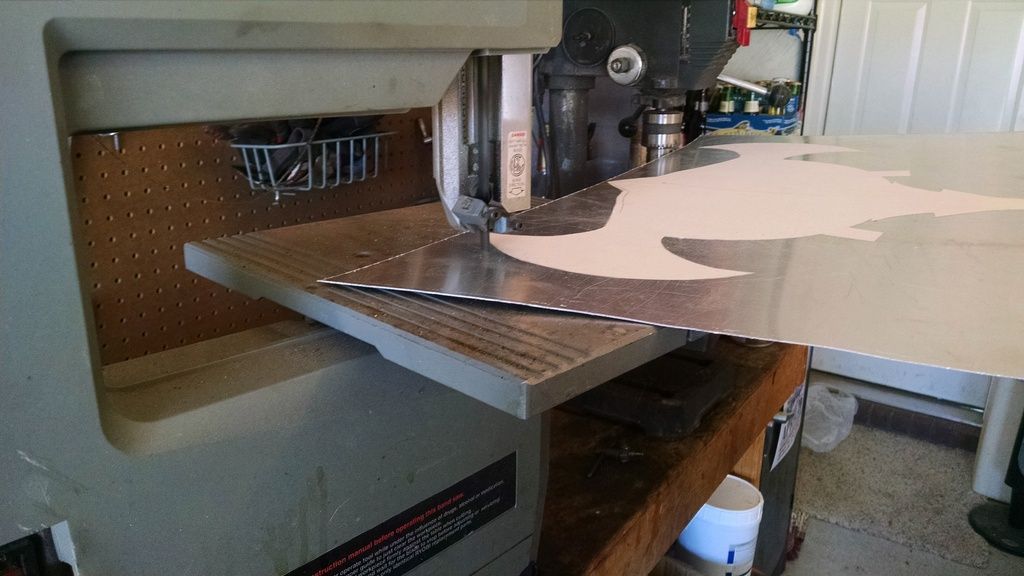 One of my favorite tools, the air belt sander, is used to clean up the edges.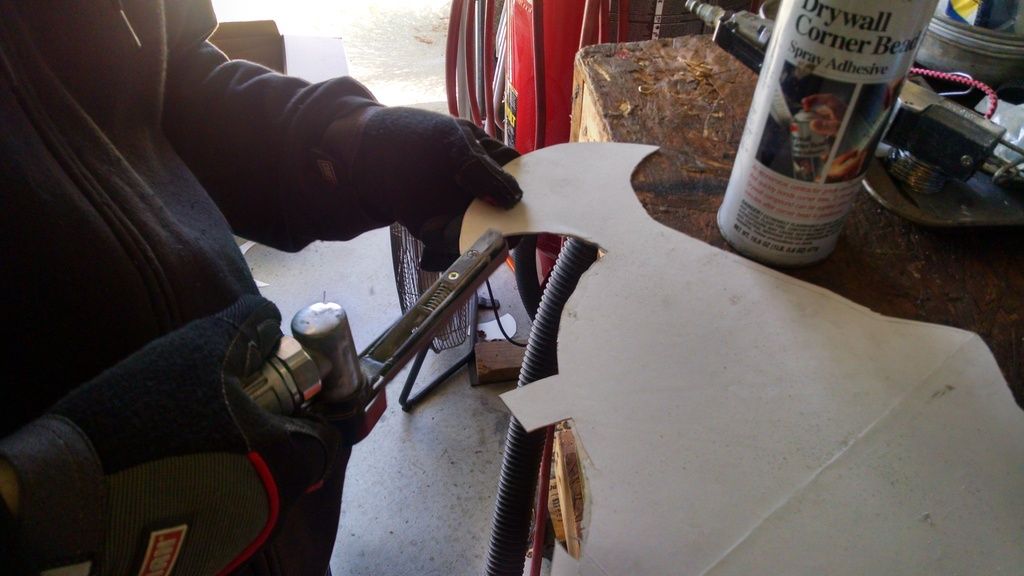 Shiny!
A trip to Lowe's yielded the shaft kit in the form of a wooden broom handle and a PVC pipe to cover it. We needed a broom handle with metal threads so we could design the staff to be broken down for easy transportation.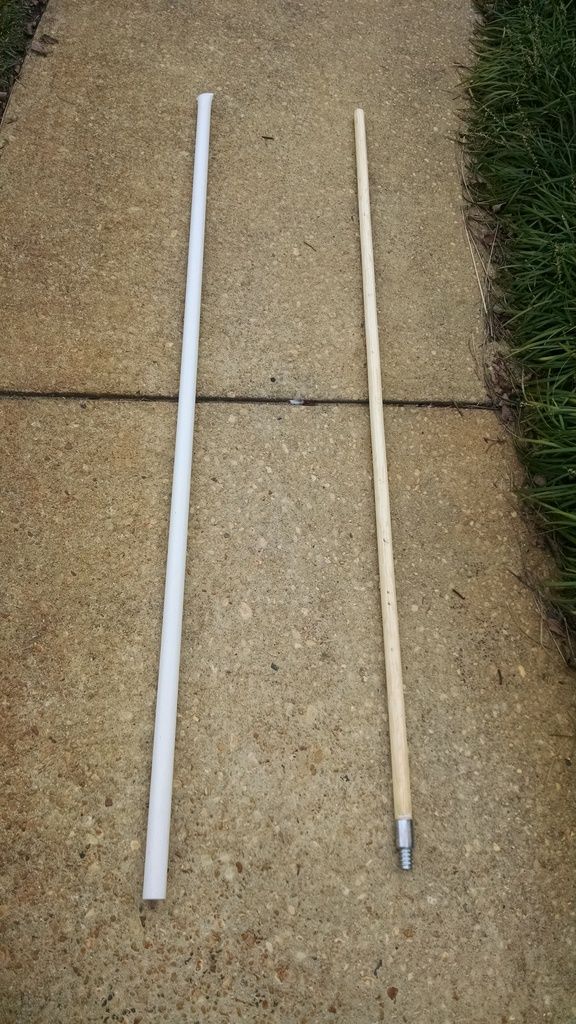 Because I just had to have a lighted/animated prop, we needed a groove to carry wiring and support a trigger button for the firing effect. Time to break out the router table. Since the wire groove would be hidden under the PVC sleeve, I favored not cutting off my thumb over neatness.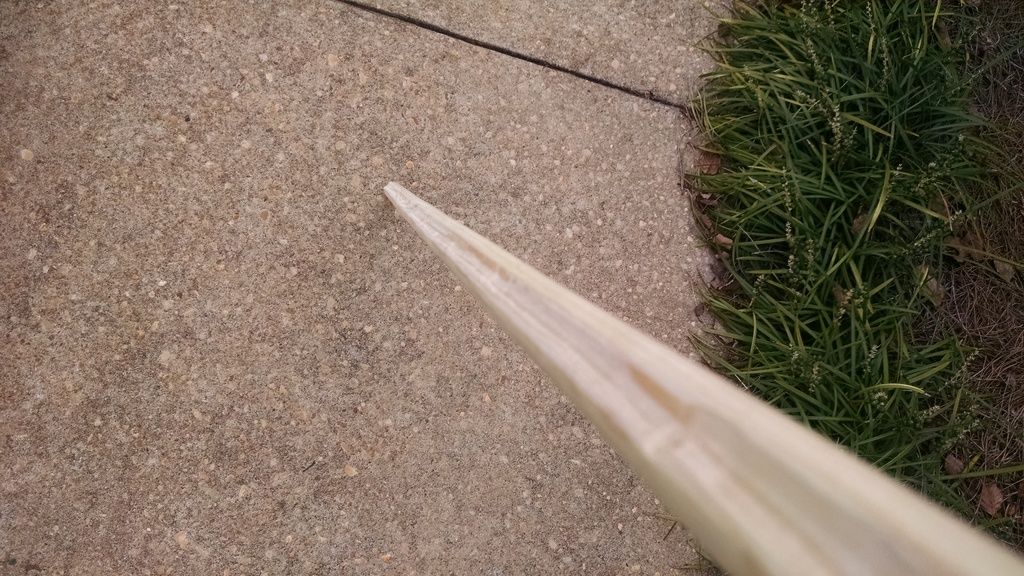 Our first mock up.
That's it for now. Up next: Foam cutting.
Redshirt98
Last edited: