i bought this bio off darkpred months ago and didn;t like the paint up, not only did it not match my suit but it just looked poop imo. so i gave it a quick sand, repaired a few cracks. then i took off the hoses which i will later reattach. i didn;t bother to re prime it and just sprayed it silver, then using my airbrush added some black in the recesses and then a light dusting of brown to a few places.
i found a loooong time ago a pic of someone's idea for an alien tattoo, i cleaned up the design, a quick tidy on some edges in photoshop and then made a couple of stencils. once i hade the black and grey on and dry i free handed a few areas and then using a fine line pen put some details too fine for the airbrush.
unfortunately the top coat reacted with the thin layers of ink i used and it began to fade and showed the places i had added extra shading to the primary colours, but learn from your mistakes, i wil know for next time to make sure the coats on the inks are even.
also it is a bit big for my pirk eldar mask so it can hang on my wall
on to the pics, here is what it looked like before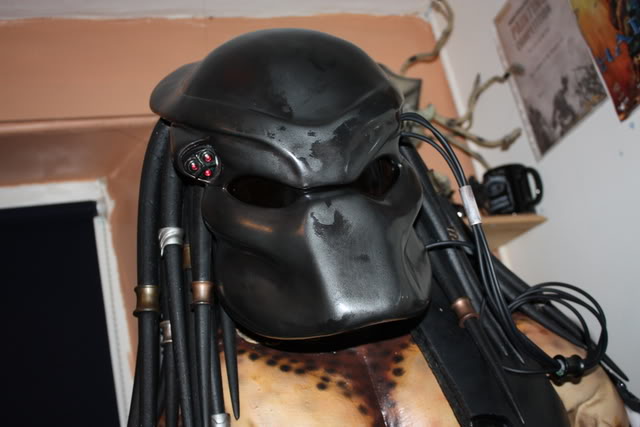 and the repaint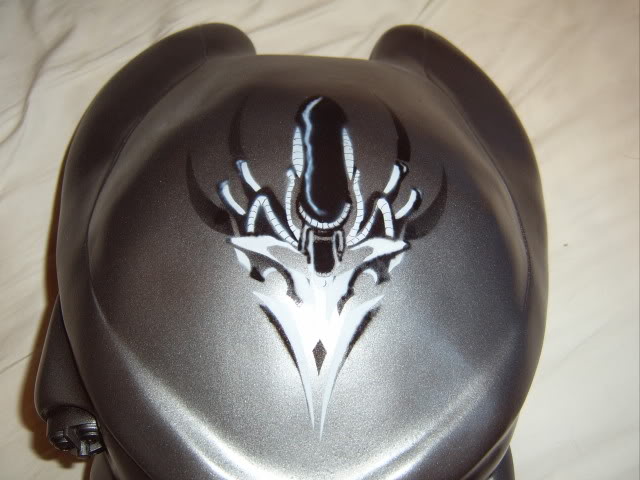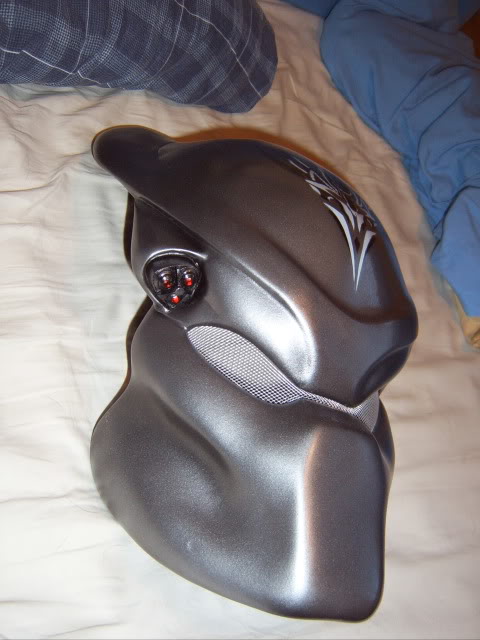 no idea of the history of this bio other than i got it from darkpred, if anyone knows who's it is i'd be grateful