I'm currently in the process of collecting parts and drawing up plans for the shrink ray. I have been checking around the forum and to my surprise there is little to no info on this prop, unless I missed a thread. My first step was to try to track down any high res pics I can find.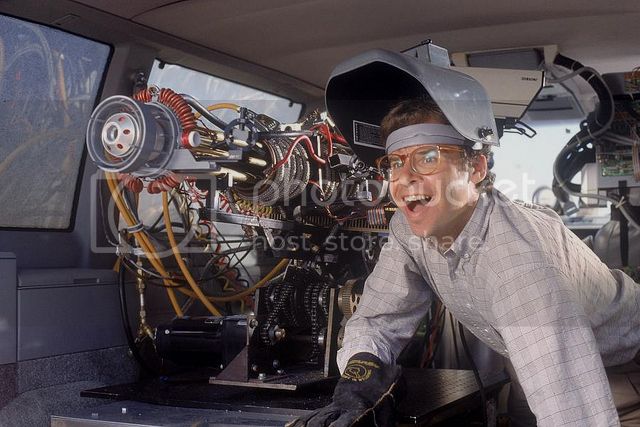 The best screen caps I can find where the machine is clearly lit are from one scene in the second film. While doing a google image search I came across the three attached 3D renderings made by artist erikjdurwoodii on Deviantart. These renderings have been really useful for drawing up the plans.
The current parts I have picked up are the Viewfinder
And the Heatsinks
Im not entirely happy with the size of them, Im still checking around for larger ones.
I had originally started to prototype it out using 1/2 inch pvc pipe.
But after viewing the movies some more and looking at screen caps I've decided to scrap it. Im going to use 3/4 inch copper tubing in the new build. If anyone has any info on this prop I'd greatly appreciate it. Also if anyone can suggest a size for the capacitors on the nose cone that'd be great.