A handful of years ago I bought a reject cast set of Vader gear dead cheap (dome, faceplate chest armour and bells) on eBay to fix it up everything seemed 1:1 scale except the faceplate.
Here it is in comparison with my 'New Image-Prop-Replicas' I bought a year before this.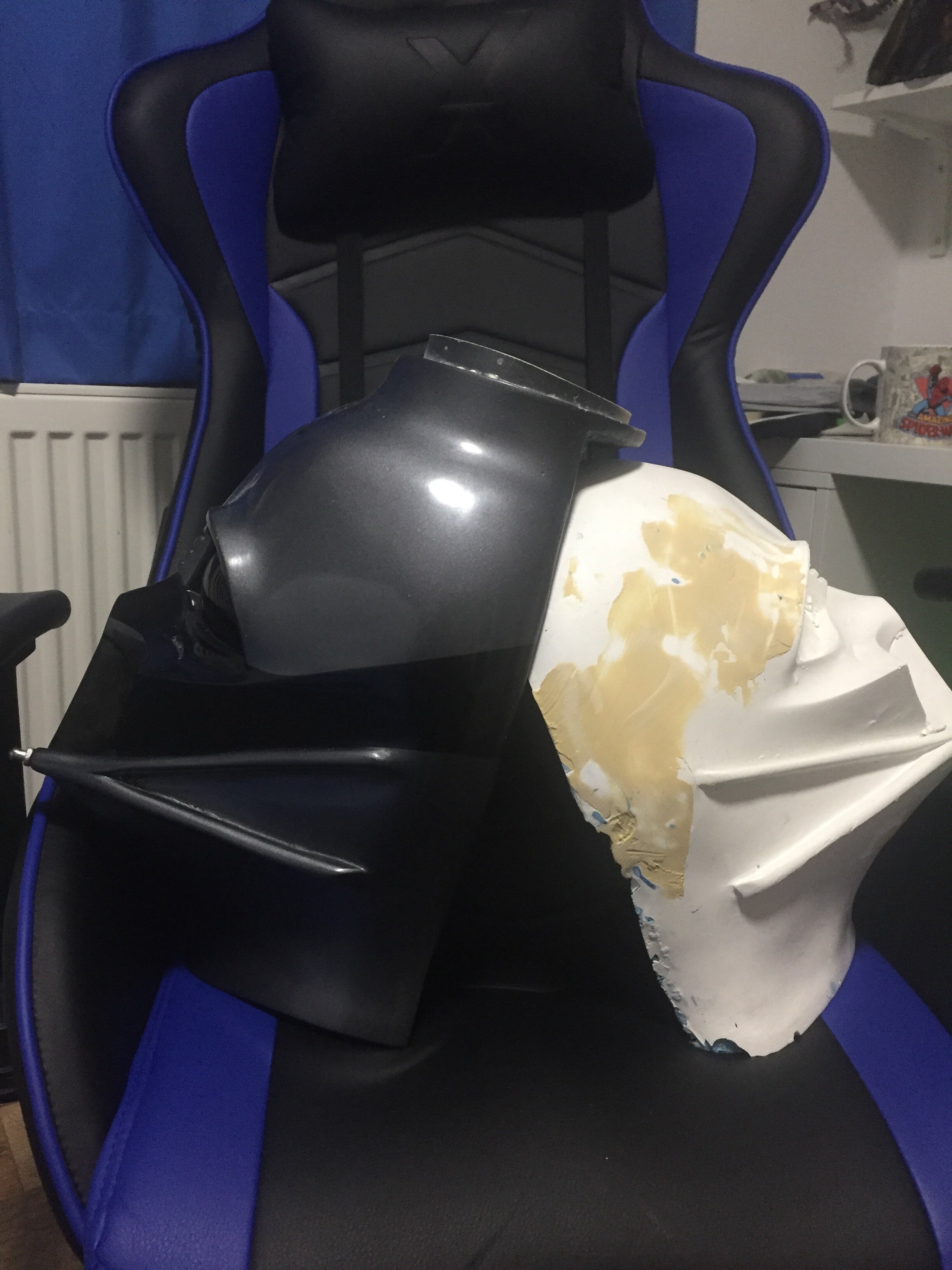 I only need it enlarged by 10% I know that means making a copy so I may sell this but I can't find a dome this scale.
As you can see by the 'hole' at the top its a DP DLX recast as these where meant for screws to keep the dome in place, I heard that the mask was slightly smaller than the screen used but this is like the ROTS scale faceplate so I highly doubt it was this small, if there is anyone who can give me recasting tips on how to get this enlarged by 10% please let me know I will be most grateful.
Cheers