Well-Known Member
RPF PREMIUM MEMBER
I've always wanted to build myself a Greedo killer, but with the lack of availability on finding an MGC on Ebay only seeing two gold versions pop up in the last two years that I'm aware of I decided to hold off. Plus I'm a picky sucker and I've never had a desire to get a Denix. Well Simon aka Elfenstahl had several MGC's listed in the Junk Yard from the UK recently. I finally decided to buy the last one available that he was offering.
Then recently Chris Trevas listed a Compac 4 x 31 scope on Facebook and well I wasn't about to hold off for a 2 1/2 x 20 so I bought it.
I then decided to buy a Field Marshall scope mount, unfortunately one of the screw holes wasn't lined up with the others and I had to make a new bracket by buying some aluminum and lining up my holes I wanted to drill in a mill. I also decided that the 3 round cylinders that came were too chuncky. I decided to put them in a three jaw chuck on my mill and milled the cylinders down. I'm now pretty happy with my build. I would like to know if anyone has a lens that will fit on the other end where I unscrewed the other bell. I'm not sure what more I can do to it, anyone have any advice on getting this thing more accurate I'd love to hear your thoughts.
Greedo Killer:
MGC
M9 Flash Hider
Grill, Solos Hold
Scope mount, mixed parts of Field Marshall and my own machined parts.
Vintage Weaver scope rings
Here's a video for your entertainment if your intereseted, by the way subscribe to my channel, help a brother out.
Thanks!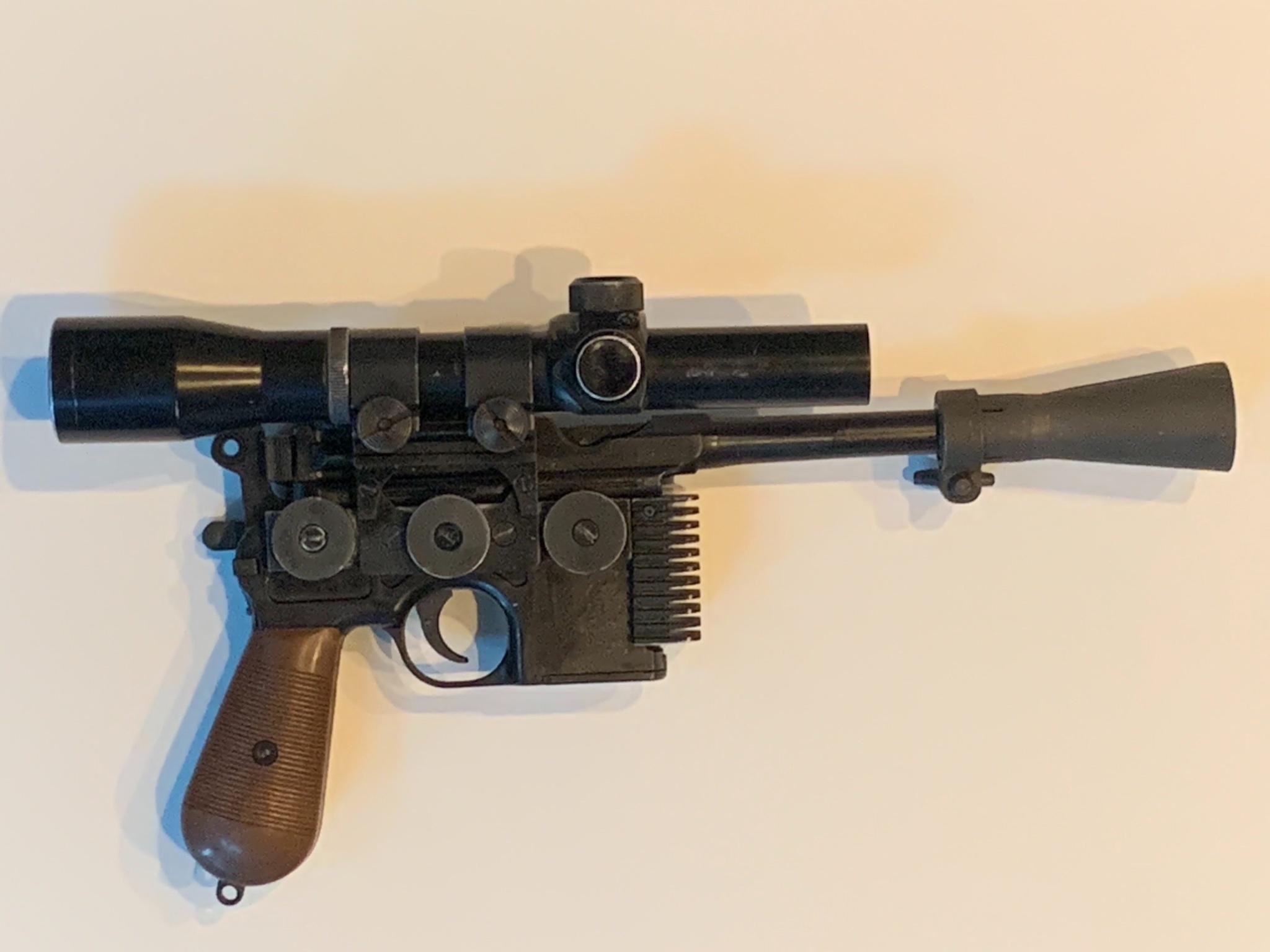 Last edited: