Good morning. Got a small update on the project. The helmet has been curing a few days, so I haven't messed with it, but I did work on the suit some more. I had almost of the chest plates cut out already, so I started rounding off the edges and tried out some heat shaping.
After that, I decided to try and start attaching the plates to the suit. I believe that I'm approaching attaching these things a little differently than the Gray Fox suits that I've seen before. I didn't want the whole torso to be like a vest. I want this suit to move. The reason is, the Metal Gear series has always made metal things move so organically. Gray Fox, the Gekkos from MGS4, etc. So, I made the chest and ab plates attach with Velcro directly to the suit independent from one another.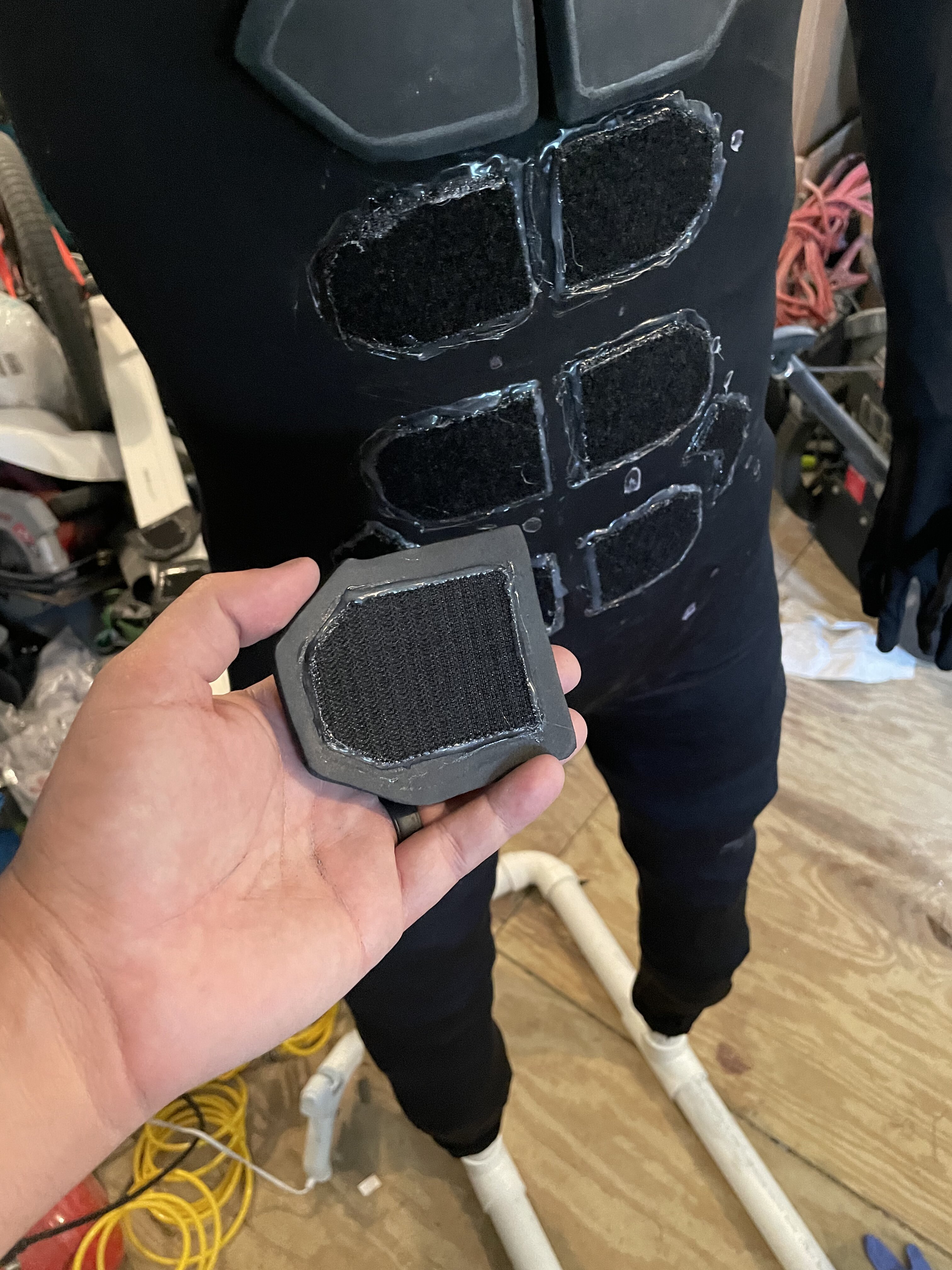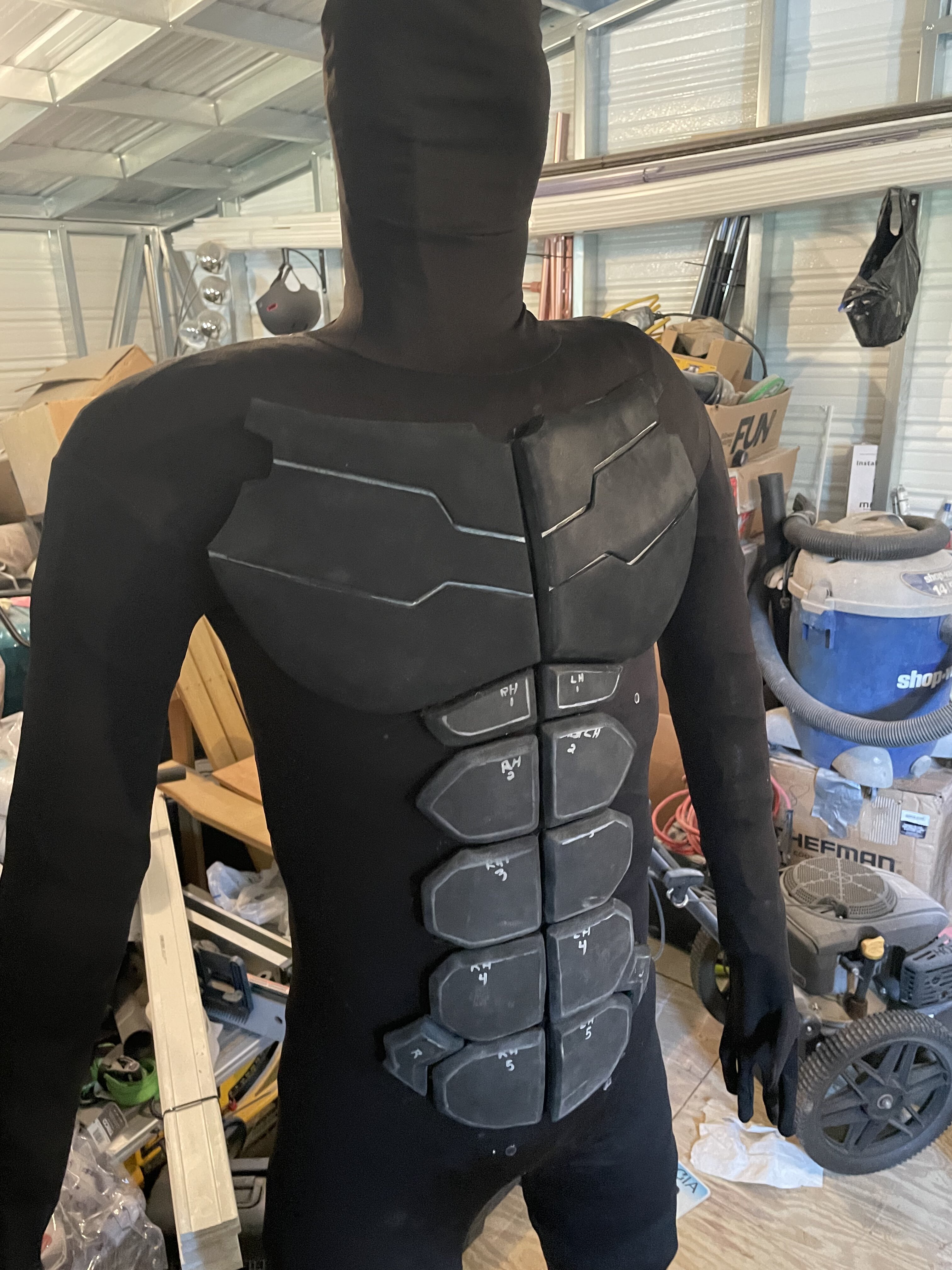 I then had to try it on, and the range of motion is awesome. The fact that I can easily remove everything will make it possible to wash the suit. One thing that I will definitely have to do is make the suit into two halves. I don't want to have to take most of the plates off just to put it on, and the zipper on the back doesn't go nearly low enough. I literally had to shoehorn myself into it.
Yesterday I didn't have a lot of time, so I started Plasti-dipping the plates I have done so far.
The helmet should be dry enough this weekend to resume working on it. I still need to make the decals and I'll need to clear it one or two more times after applying them, so I'm not going to start reassembly yet. I think I'll move on to the back plates next. If anyone spots potential issues I may run into, or if something I'm doing is unsatisfactory, don't hesitate to chime in. This is my first build using EVA foam so any tips or tricks are welcomed. I'll give another update as soon as I can. Thanks everyone!