While I was taking a break from Swampy, I got a wild hair to start another sculpt. I can't seem to stay away from the Bat, but I wanted to do something different. As far as I could tell, nobody has ever done a sculpt and cast a rubber cowl based on Gotham by Gaslight. I know one guy did a fabric/leather one, and I think somebody else modified a regular cowl into one.
Here's the beginning of my take on it: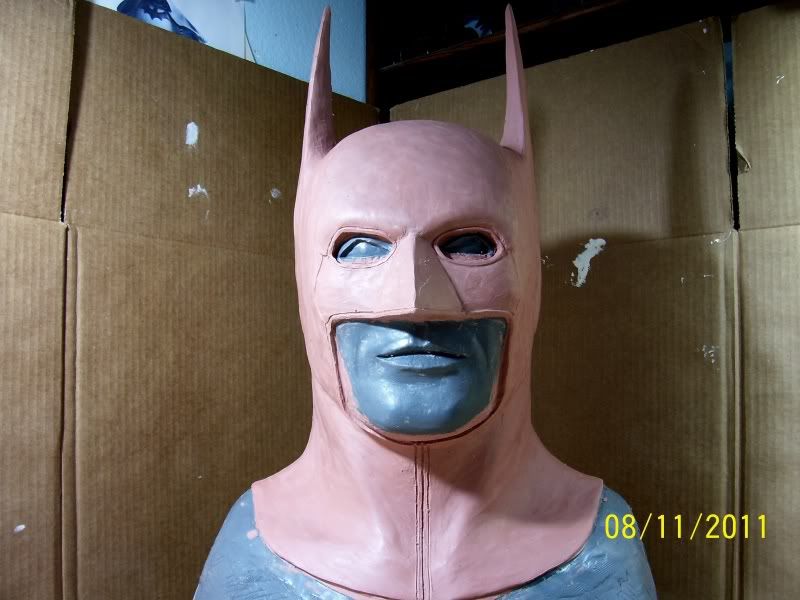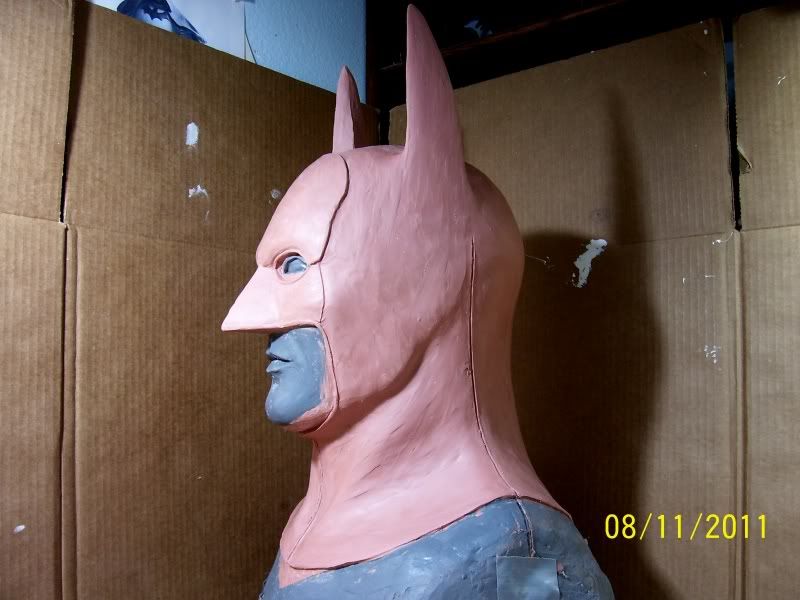 I plan to give the whole thing a nice leather texture, plus incorporate some wrinkles where it makes sense. I'm also adding small stitches, and larger stitches for the face piece. The side seams (and the one going up, over, and between the ears) were designed to coincide with the parting line between the mold halves. The seam on the front of the neck is intended to simulate where a leather cowl would be fastened---in fact, a latex cowl could be split there with a velcro closure, to make it easier to get on and off.
If this turns out well, this could be the start of a Gotham by Gaslight suit . . .
Last edited: