Hello everyone, this is my first public post on the RPF and I am happy to share my GARY KURTZ graflex making process with you guys!
【Having shown up in a couple auctions, ANH and ESB pro - ducer Gary Kurtz has parted with some lightsabers from his personal collection. While billed as being used in the film, evidence points to the fact that they were never seen on - screen.】(by roy 《light saber guide》)
(Picture from roy ,《light saber guide》)
Firstly this lightsabre resembles a hybrid in that it has rounded corners like anh on his grip and secondly it has tfa style riveted fixings.
Its grip is different from the normal t-grip and I observed that it is about 1mm higher than any normal grip. And the top of the grip is flat. So the best thing to do is to 3d print.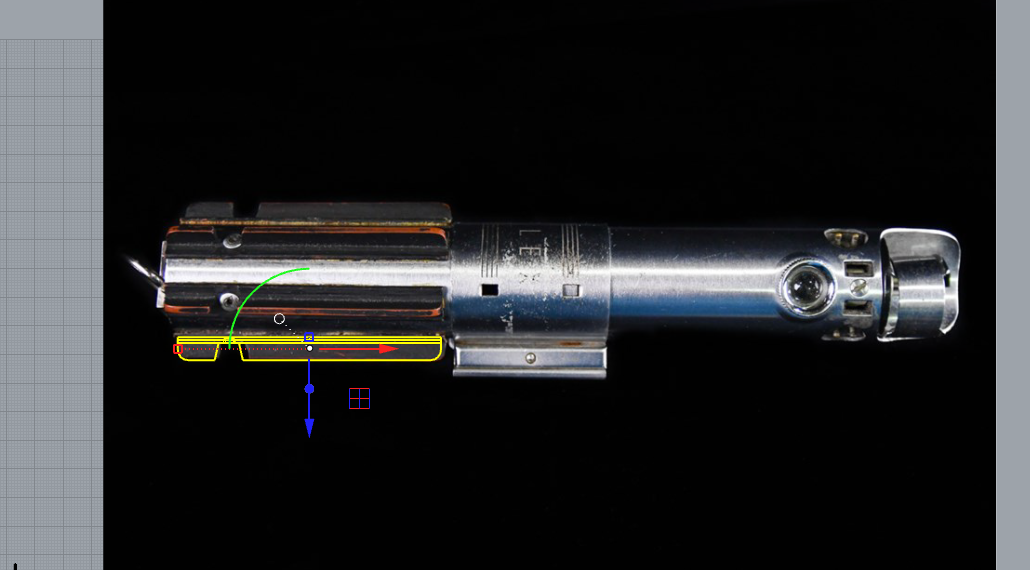 After a few more rounds of failed print attempts, I think I got a result that I was happy with.
I started with a base coat of black filler, followed by a coat of mr hobby's red paint, and a coat of protective paint.
After that it was time for the black lacquer, and when they were completely dry some of it was wiped off, leaving the red on the edge of the grip.
As the material of the grip is resin, I do not recommend using a rivet gun to fix it directly, but to remove the head and glue it.
The clasp on the back cover is different from a normal clasp, I assume it is a piece of metal iron. But I opted for the most time efficient method which was 3d printing.
In the area marked in red I noticed a chamfer here, I'm trying my best to restore them through my 3d model.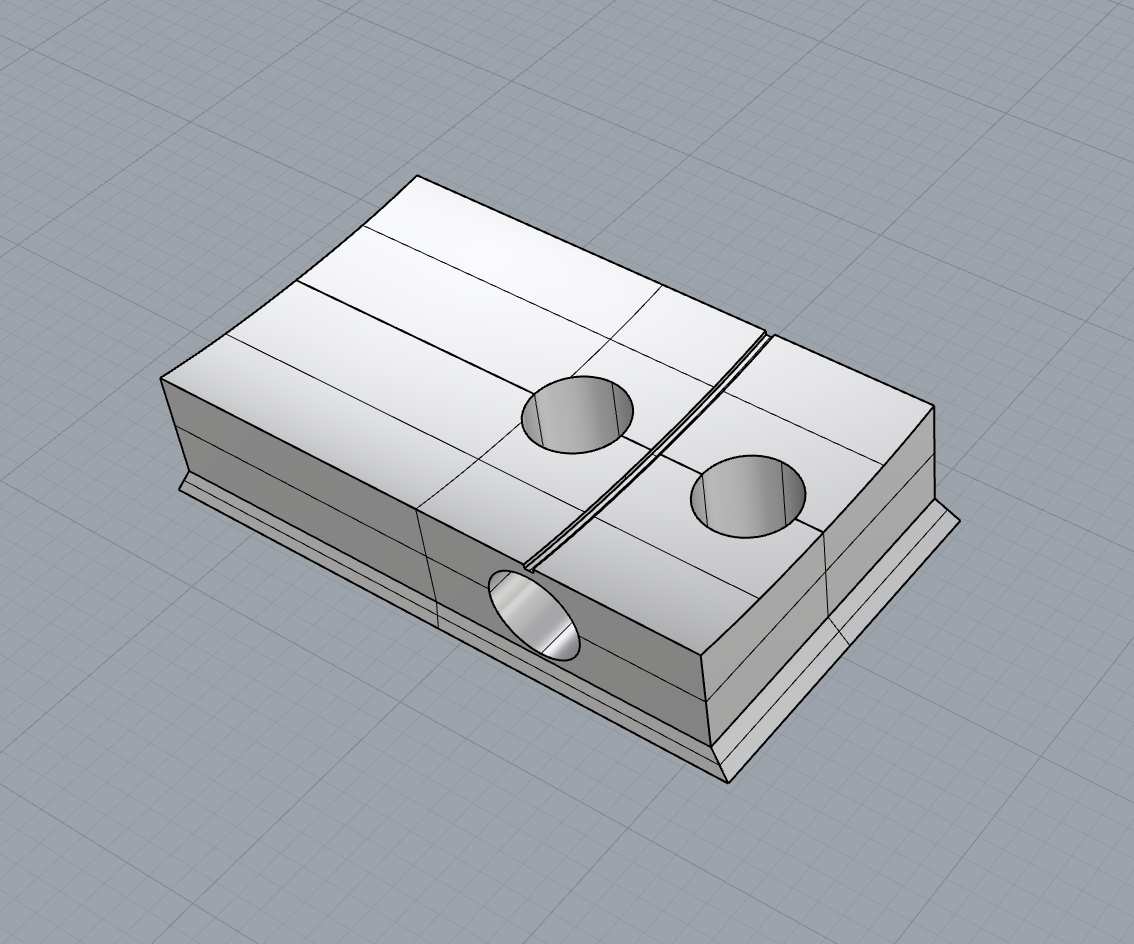 And try to adjust the size.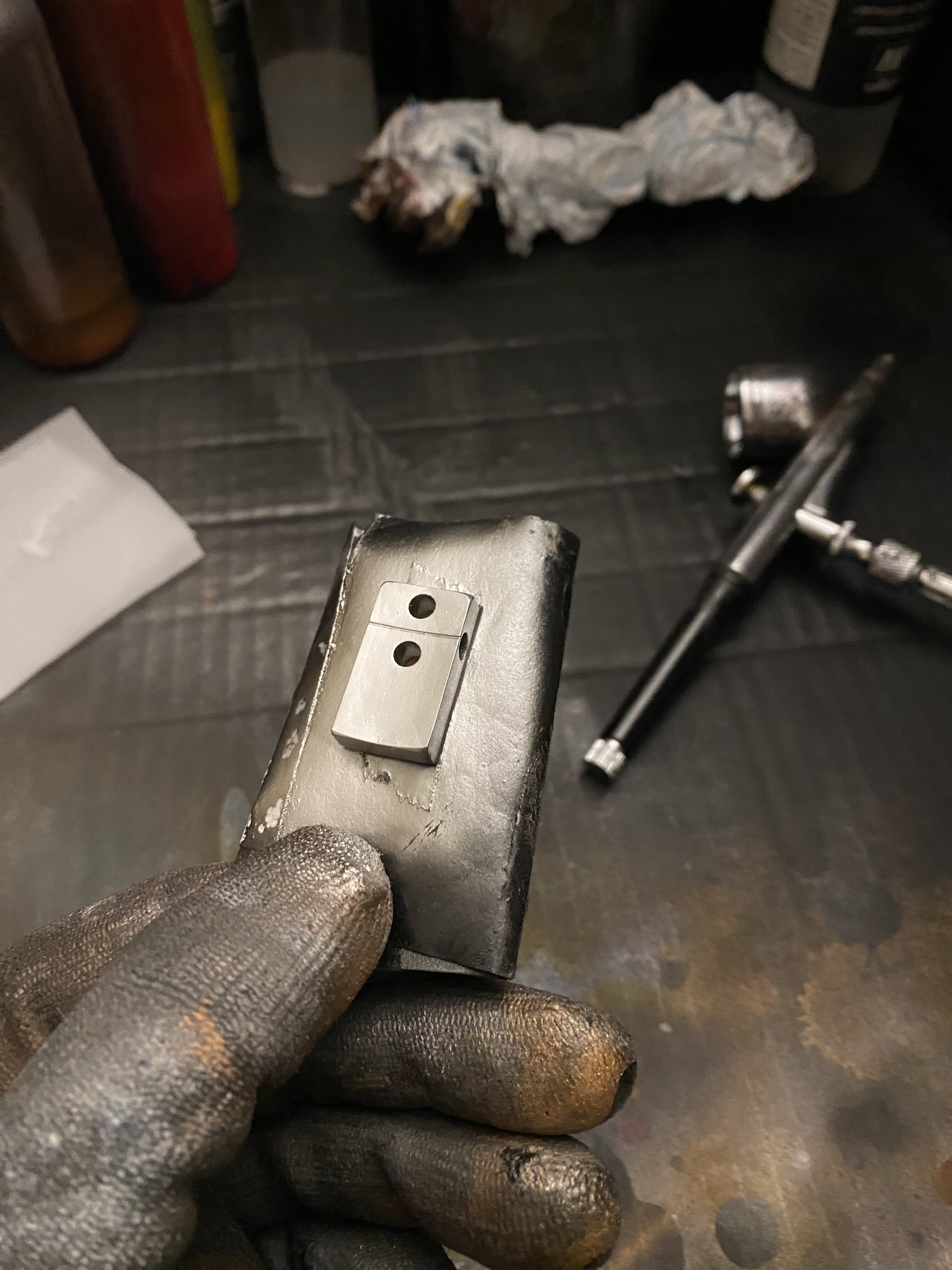 Give it a nice lacquer finish.
Regarding the d-rings it is also unusual. It is smaller than the usual graflex ones and larger than Luke's v2. Luckily I had a mpp shrouded d-ring to hand to use and I tried bending them to get the desired size.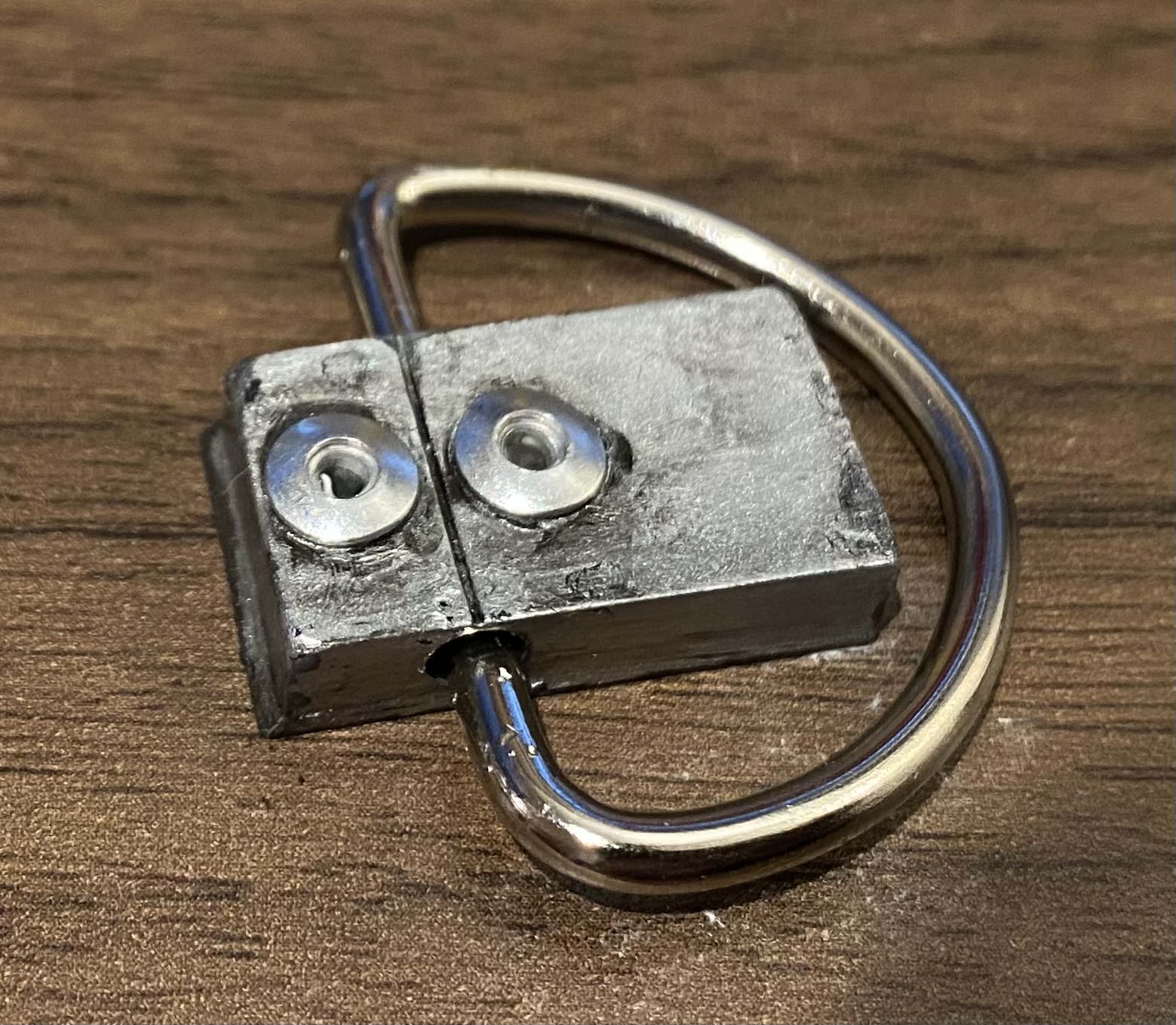 Here is a demonstration of the final result!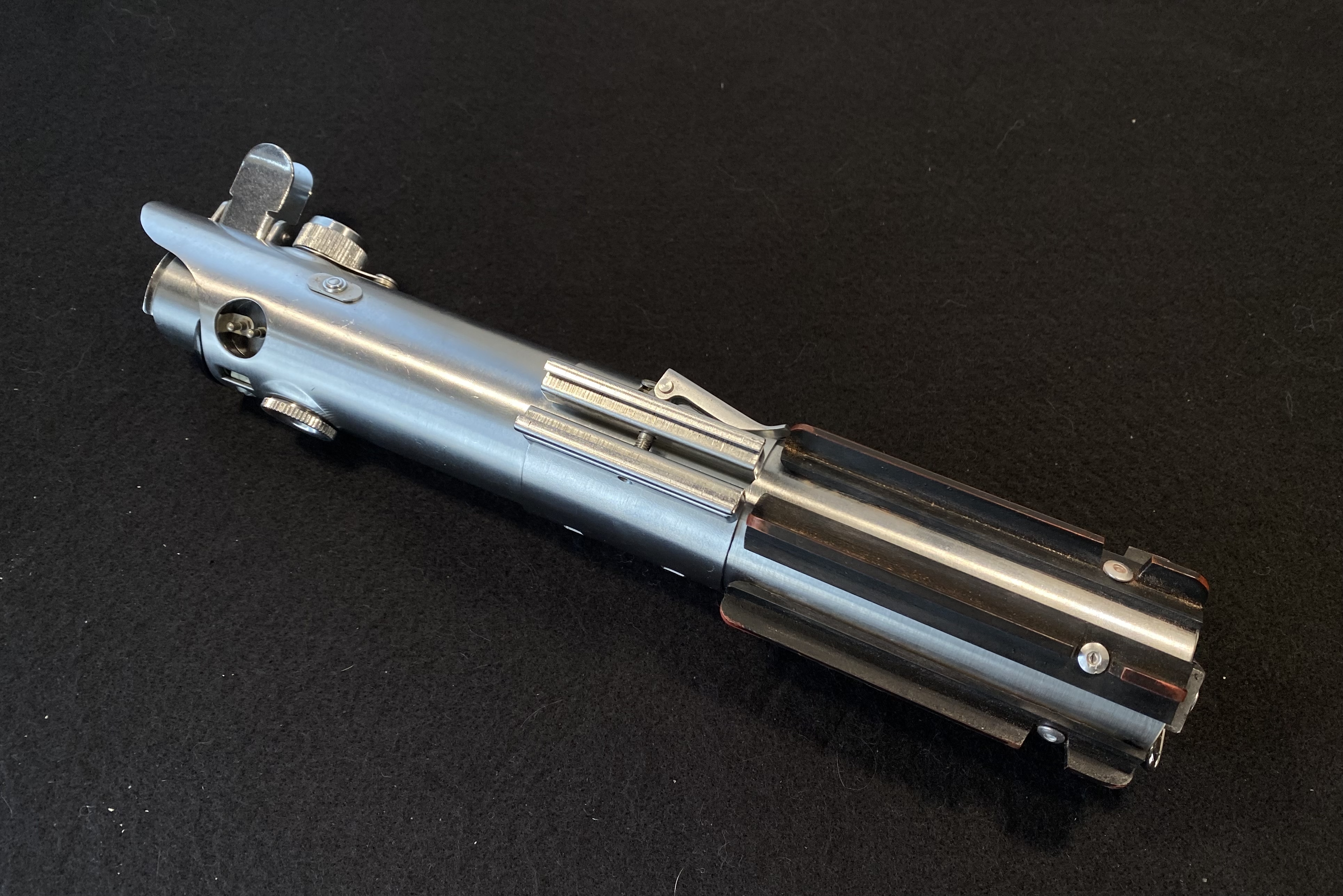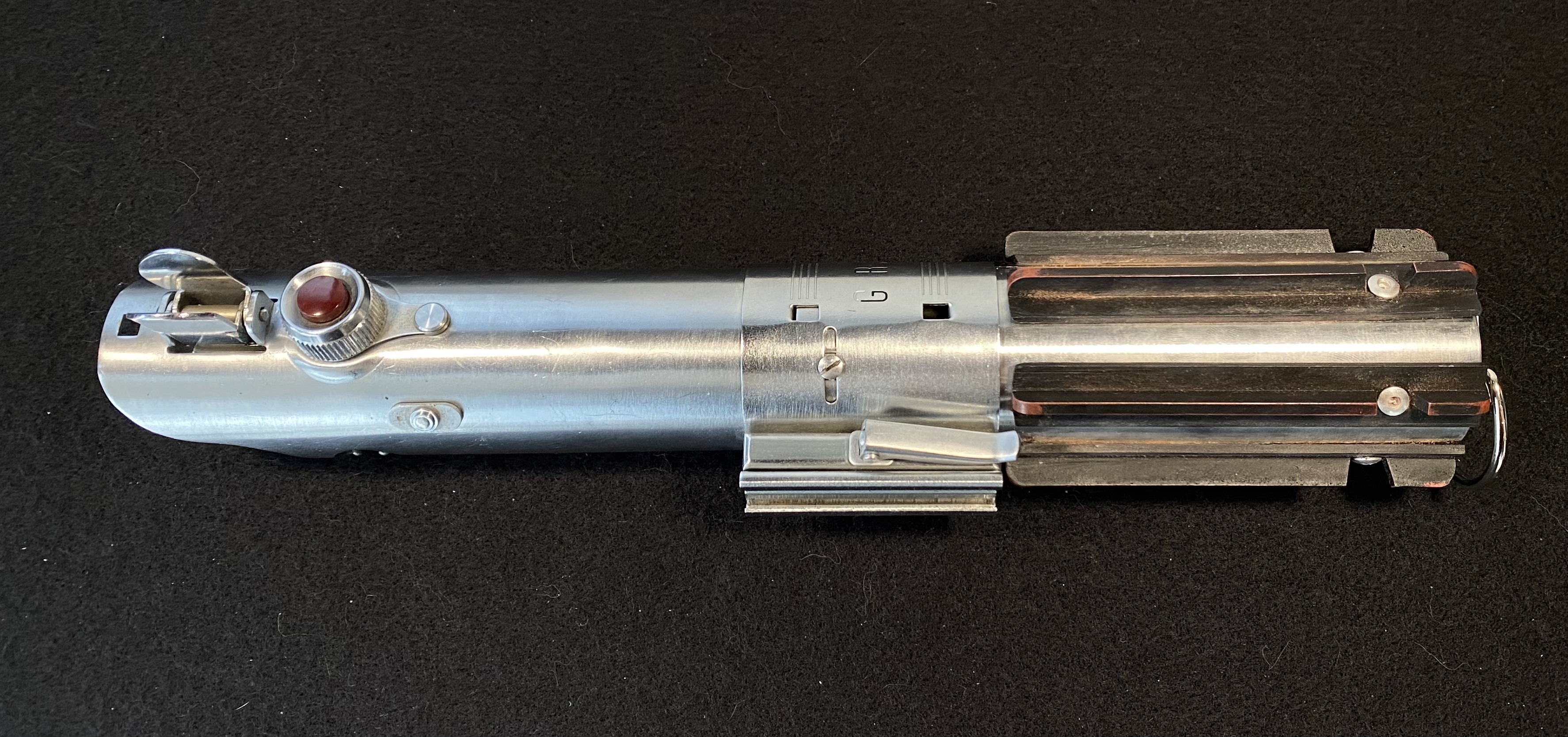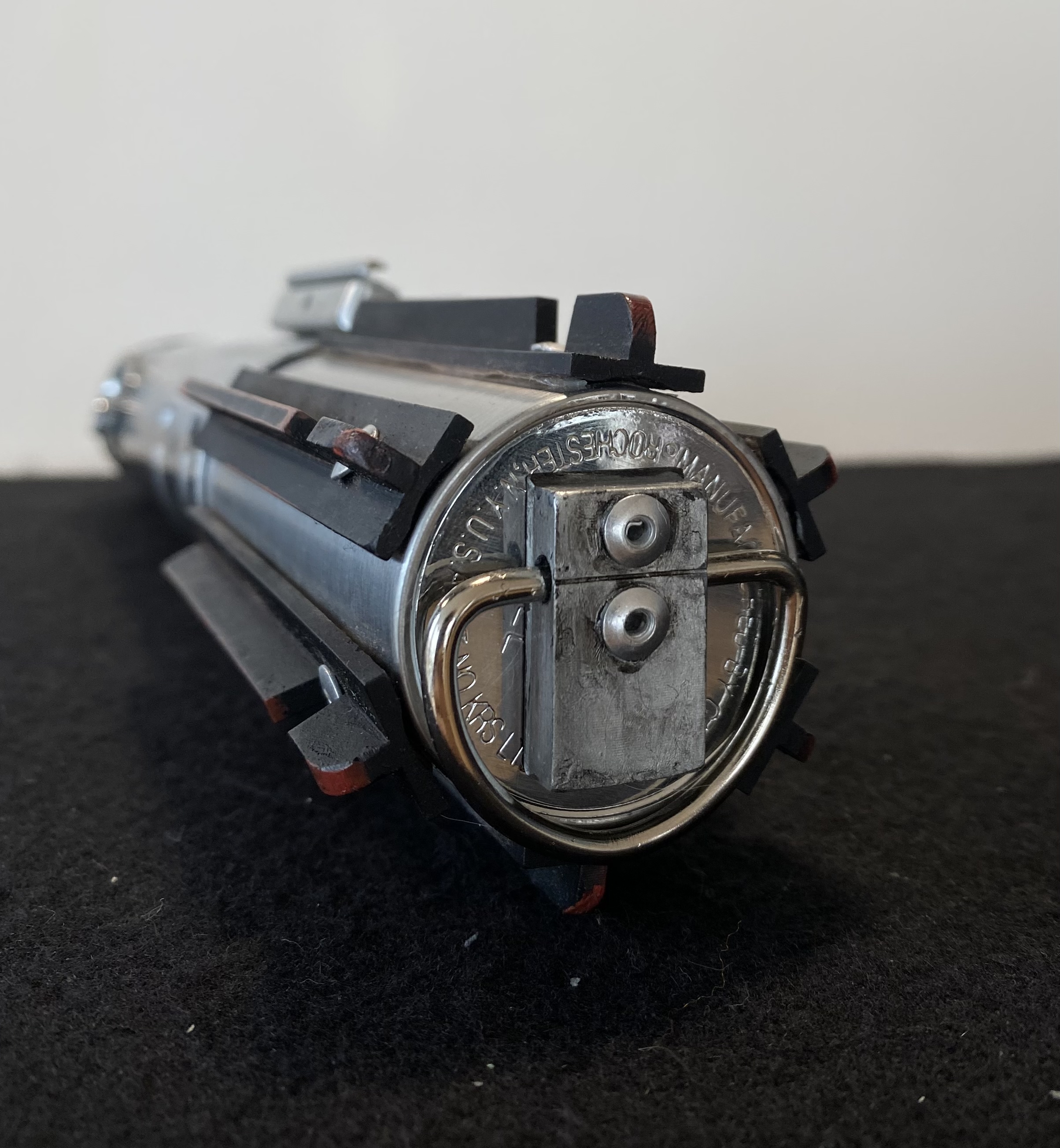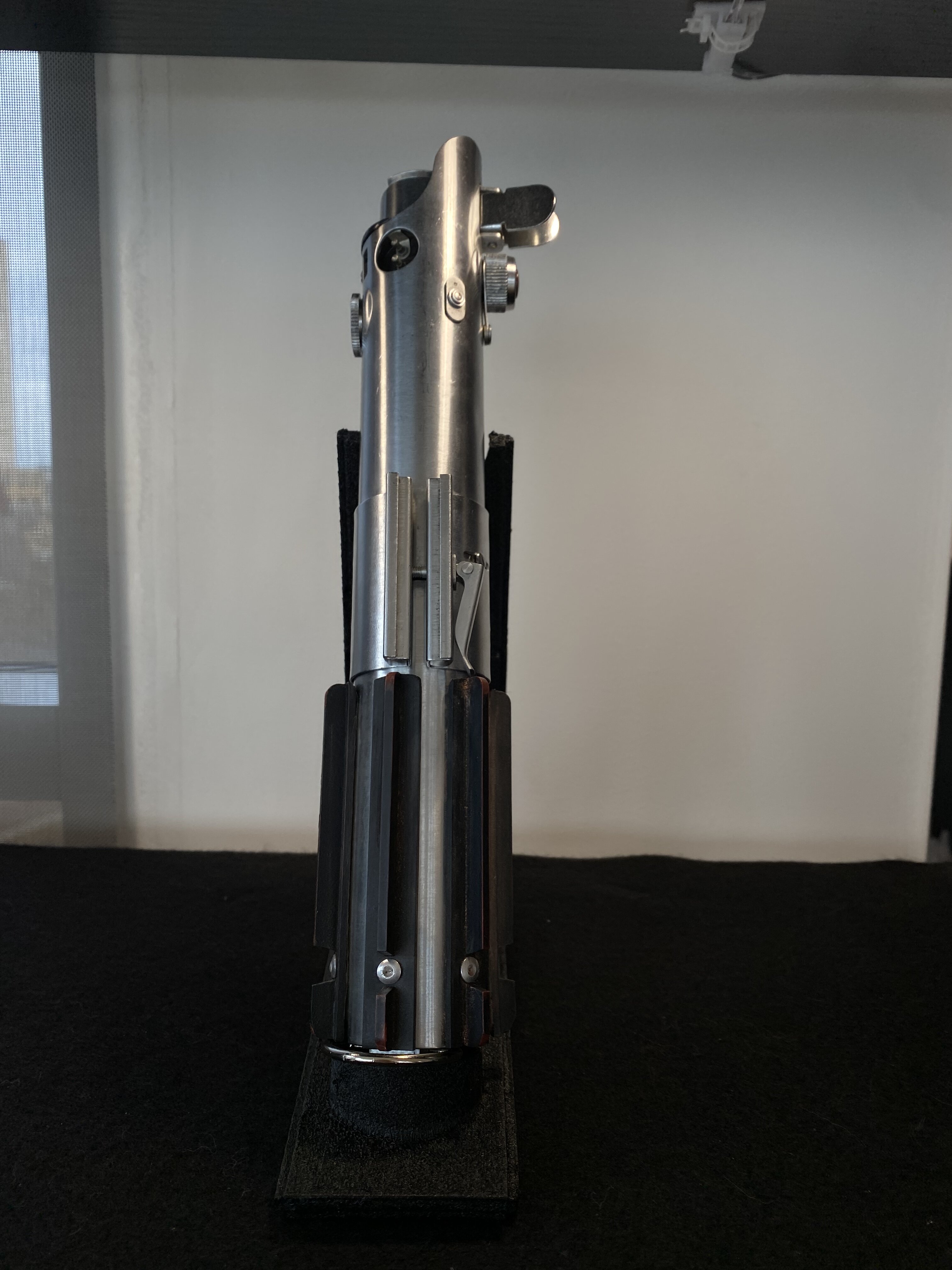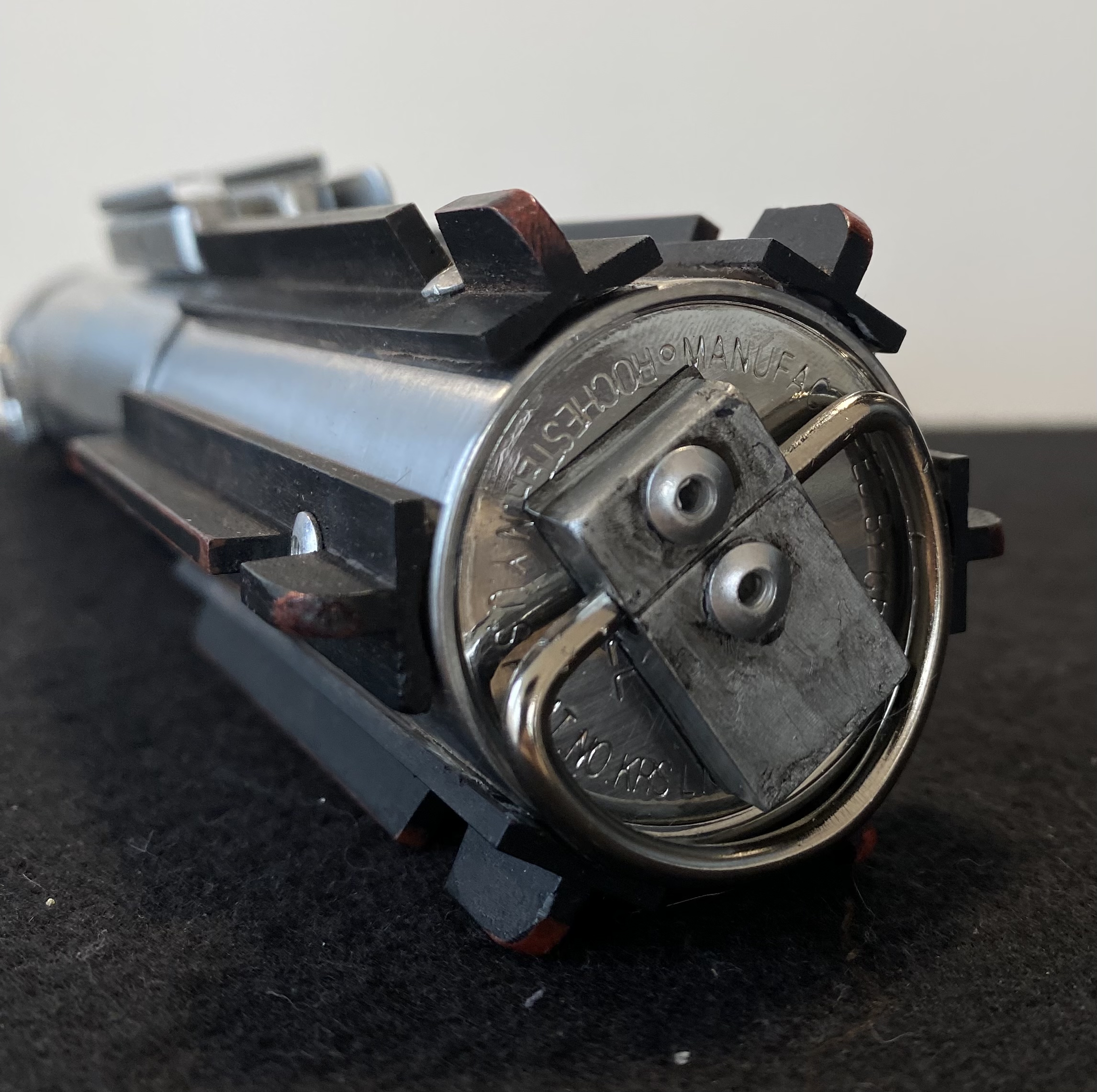 I used the original graflex inc upper half and clips, the lower parts I used are accurate replicas from KR sabers. Thanks for watching!