I was able to find a few more shots of the shoes: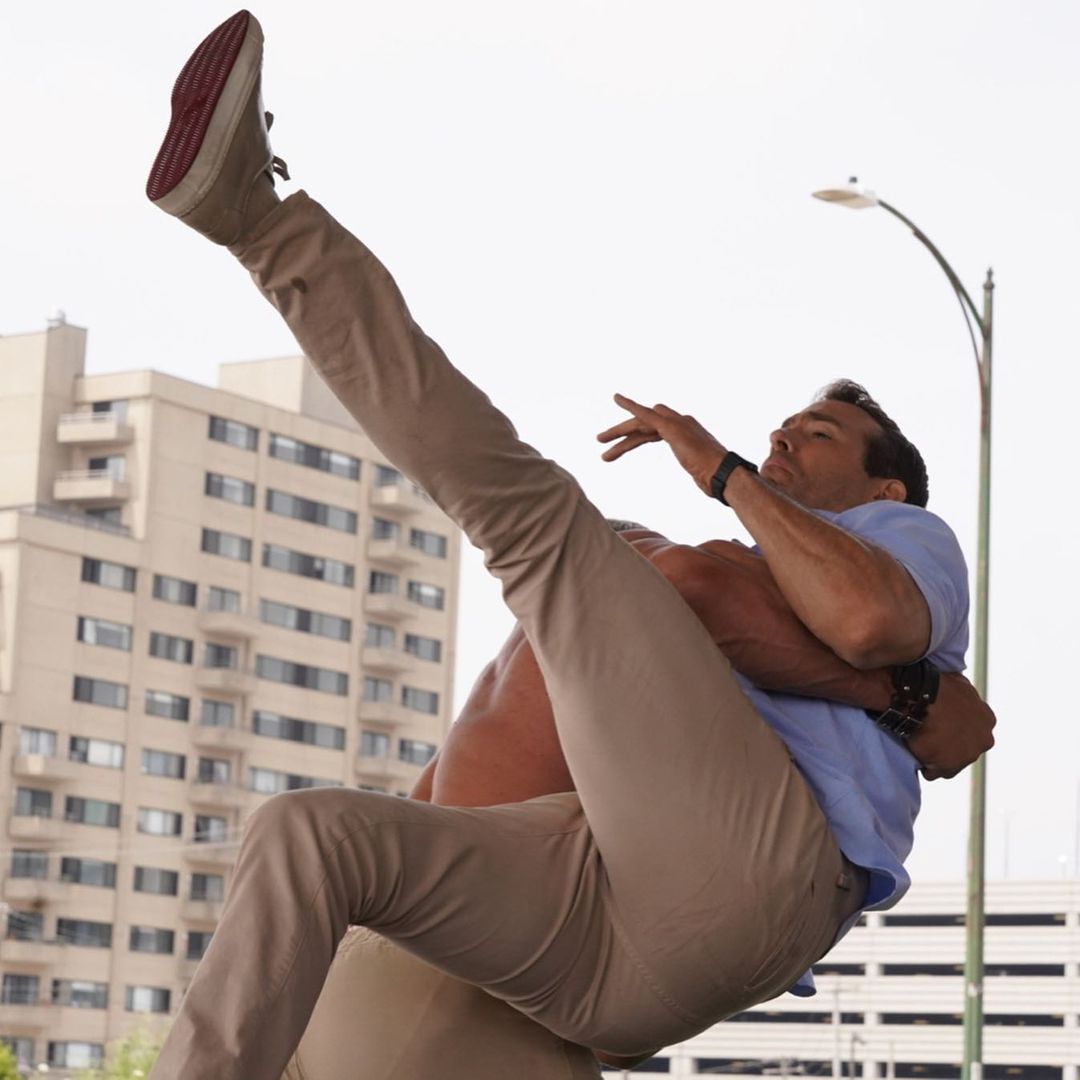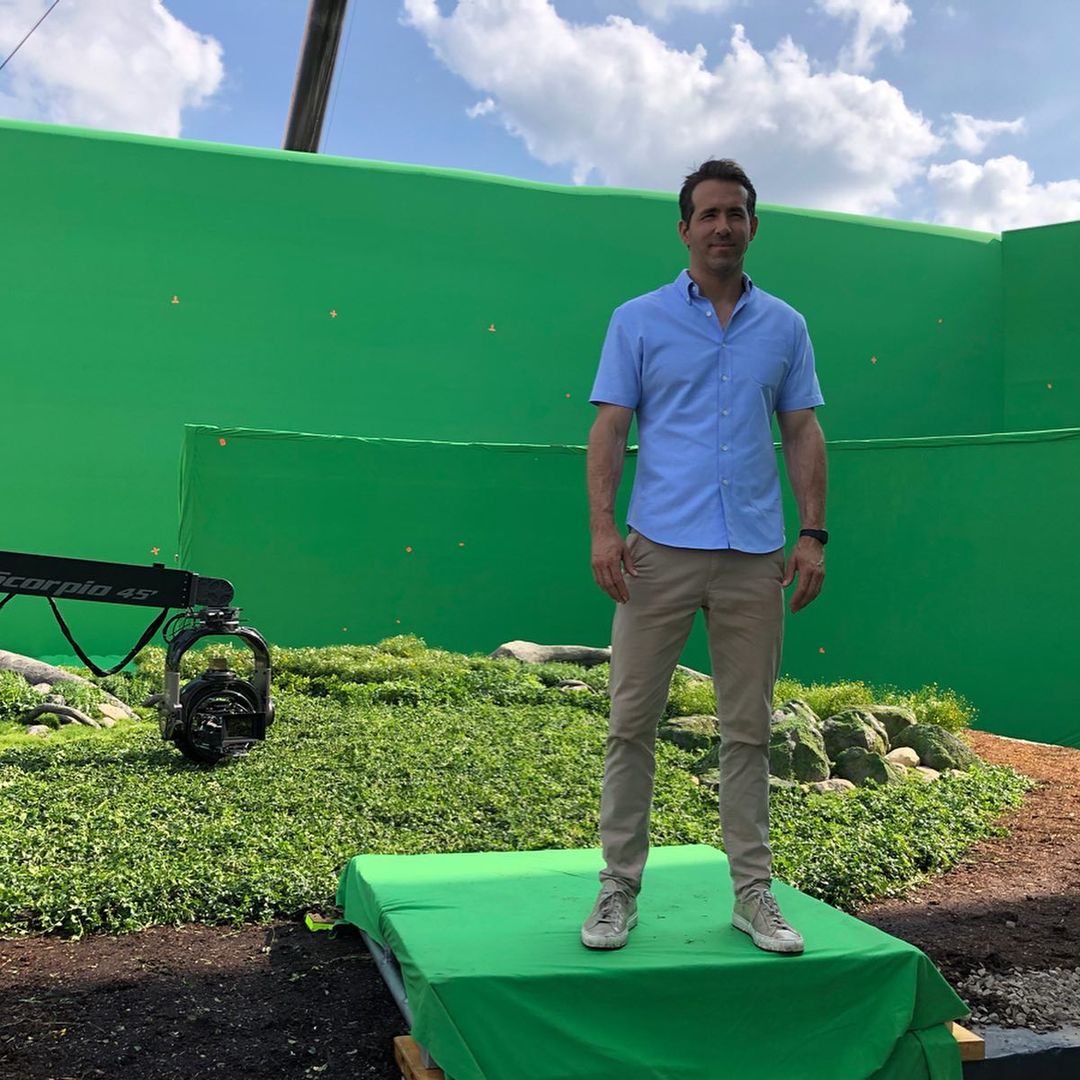 With these images, I was able to identify the sneakers as the Common Projects 2201, also known as the Achilles Low Premium. While I haven't been able to find the pair in the color from the film, the pair does match in every other respect: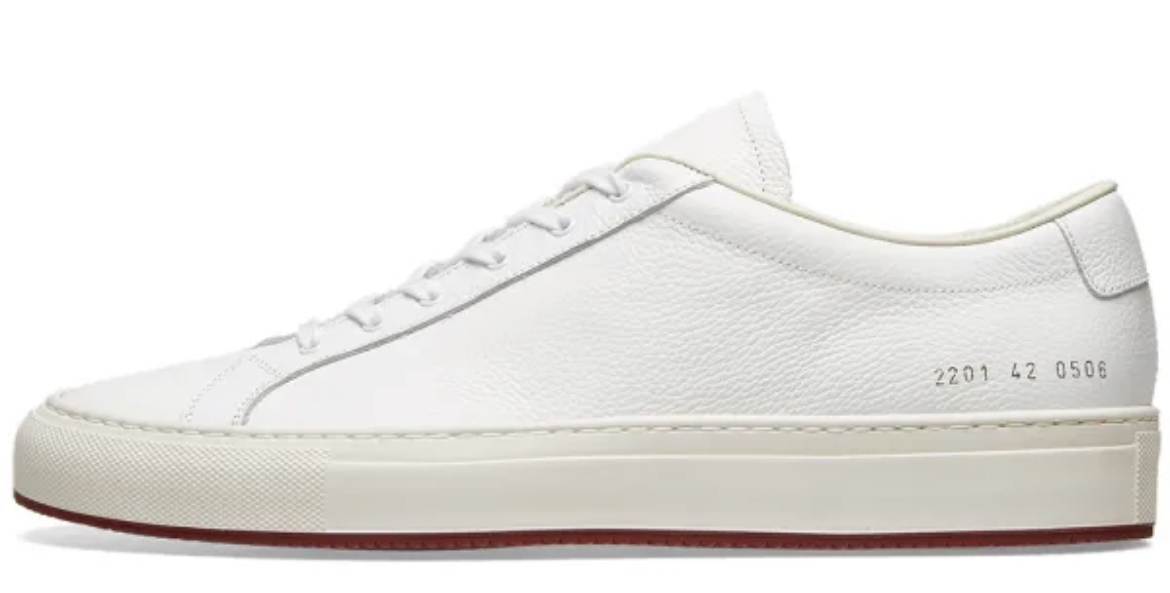 I'm guessing that the white pair (as opposed to the grey or black) was most likely dyed/modified for the film, but until I see detail of that on the screen used pair, I remain hopeful.
The Black opticals are a bit tricky, since while I did find a pair that matches, it didn't seem to be available during the time of the film's production: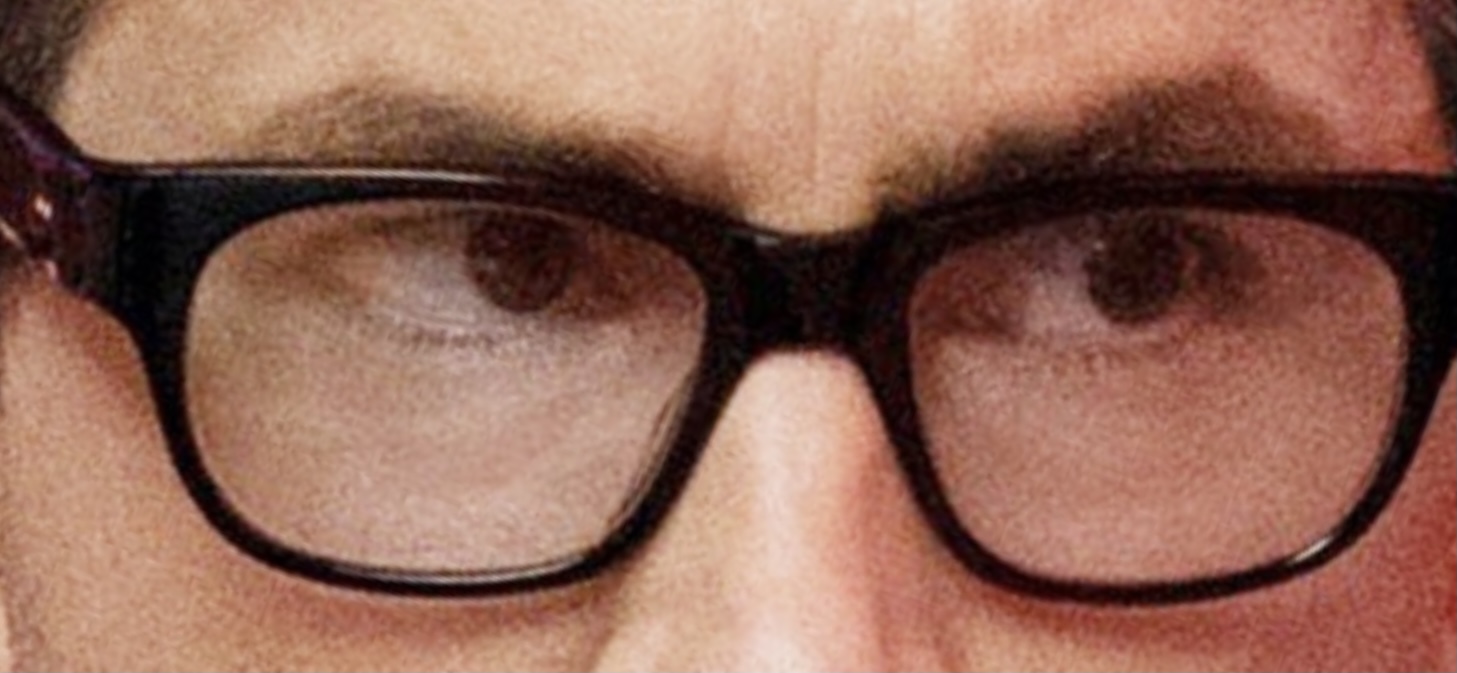 The pair I found is the Oliver People's OV5432U, but the earliest mention I could find of them was August 2019.